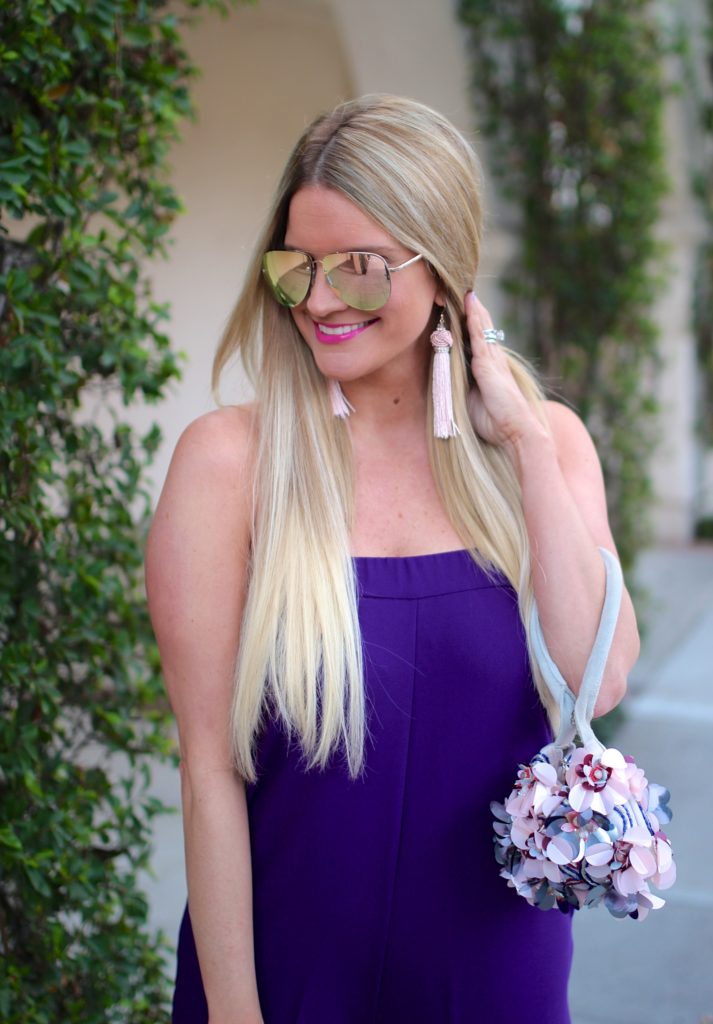 Jumpsuit: Asos | Bag: Asos | Heels: Steve Madden | Glasses: Quay | Earrings: Etsy
I'm always looking for new ways to update an outfit…as in how do I spruce up yet ANOTHER freaking jumpsuit? How can I accessorize in a clever way?
For me, I love adding a fun bag or clutch that becomes the focal point of the look. My go-to shopping spot is always Asos because their bags are SO much fun! I'm such a sucker for accessories in different shapes & colors. 
Thank you so much for reading, and hope you guys have a great weekend! This week has been so crazy busy at work, and all I want to do is NOTHING this weekend. Too bad I have soooo many things on my to-do list. Can I get a "heck yeah" that adulating can be rough?! ♥