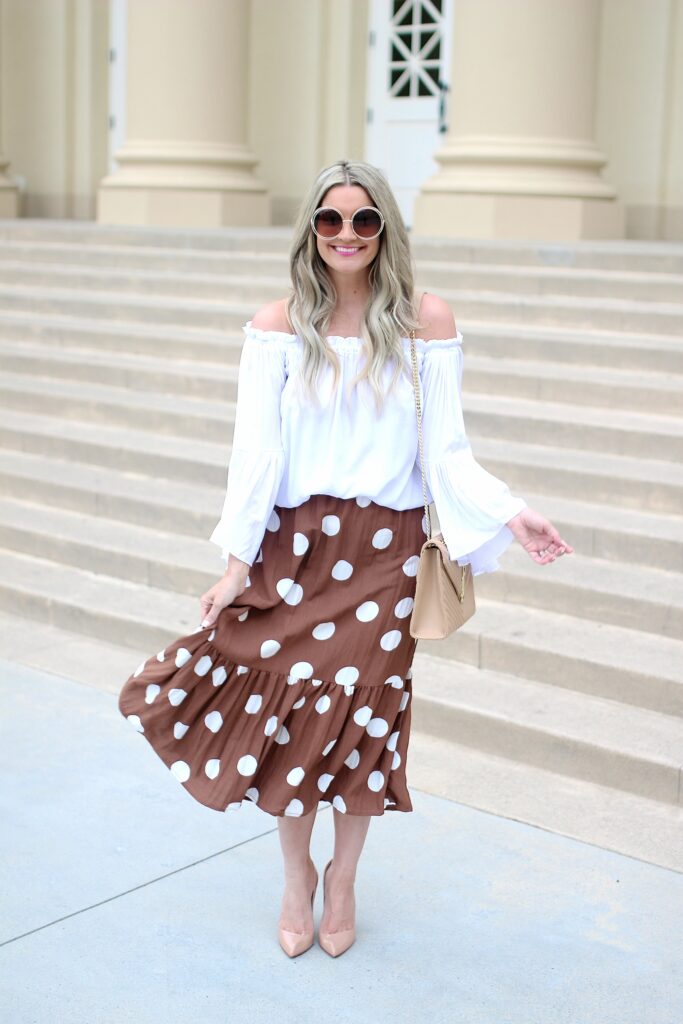 Top: old (similar) | Skirt: Vici | Heels: Louboutin | Glasses: Tom Ford | Bag: YSL
Summer is on its way!
And I'm officially ready for for flowy skirts, strappy sandals and oversized sunhats.
Well, when am I not? 🙂
I just love this Vici skirt. Very "Pretty Woman" polka dot vibes. So fun!
Just want to thank you guys too for all of your support over the last week. Losing my Grandma has been pretty painful and as a family we're just trying to get by each day. She was the most amazing woman and lived an amazing almost 97 years. I'll miss her everyday ♥.
Have a great weekend, thanks for reading xo