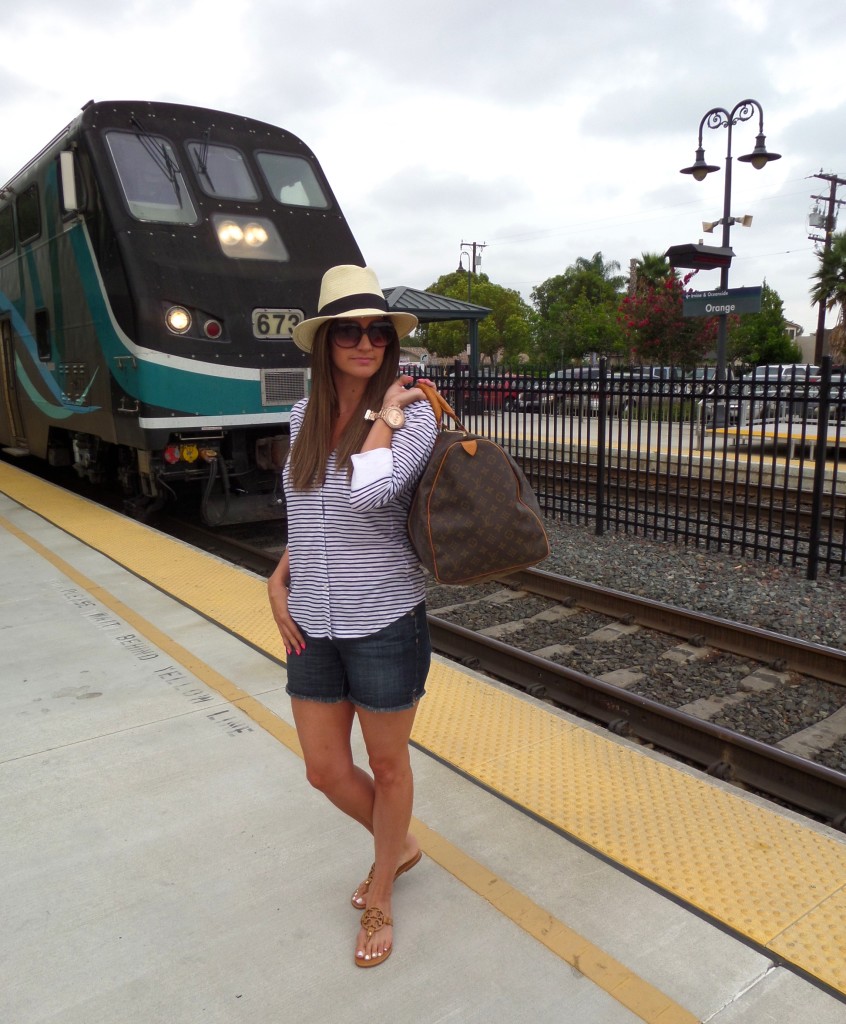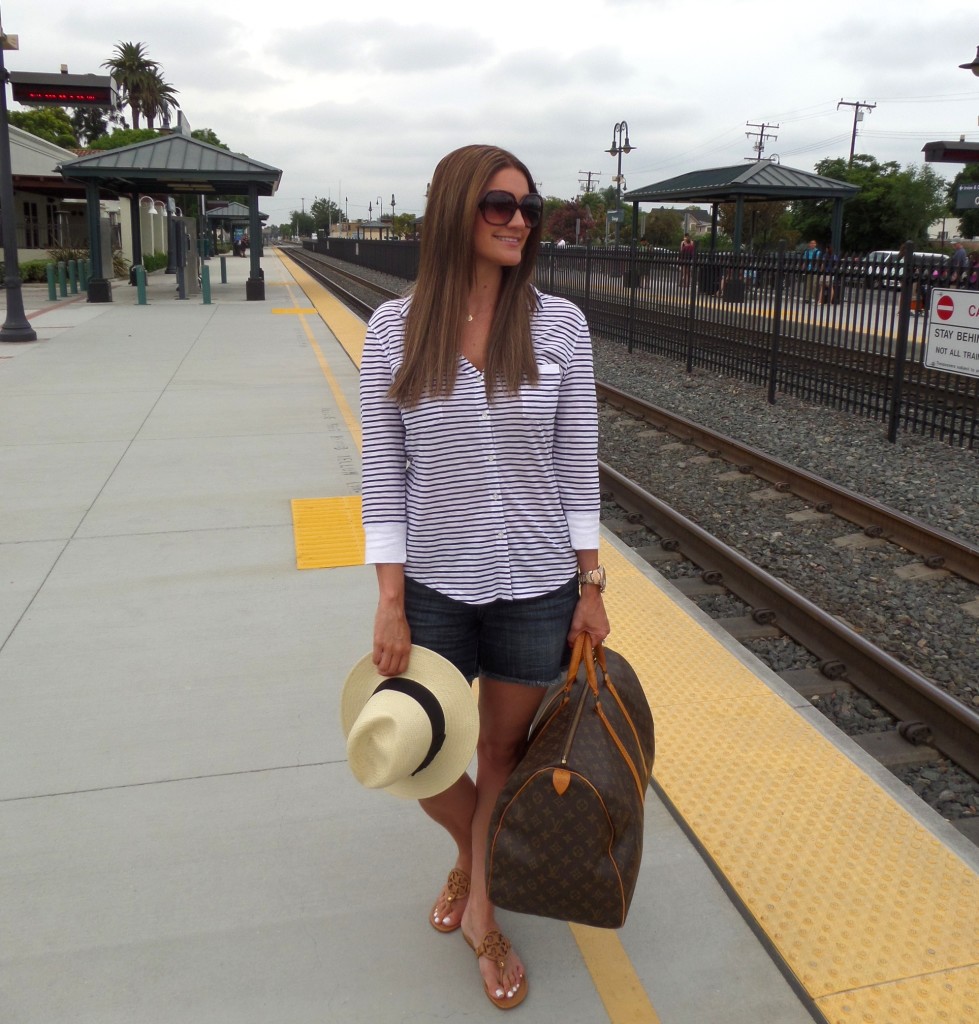 Top: Express
(

similar

)
| Shorts: Macy's | Sandals:
Tory Burch
| Sunglasses: Steve Madden (old) | Hat: H& M
(

similar

)
| Luggage: Louis Vuitton     We are headed to Lake Tahoe next week for our annual family vacation. It's the same summer spot we have been going to for over 20 years now. It's such a beautiful place, and a nice break from the city life. We all need a little recharge from time to time, don't we? There is nothing better than clean mountain air and a gorgeous lake to help with just that!   What vacation spot is your favorite? 
xo-