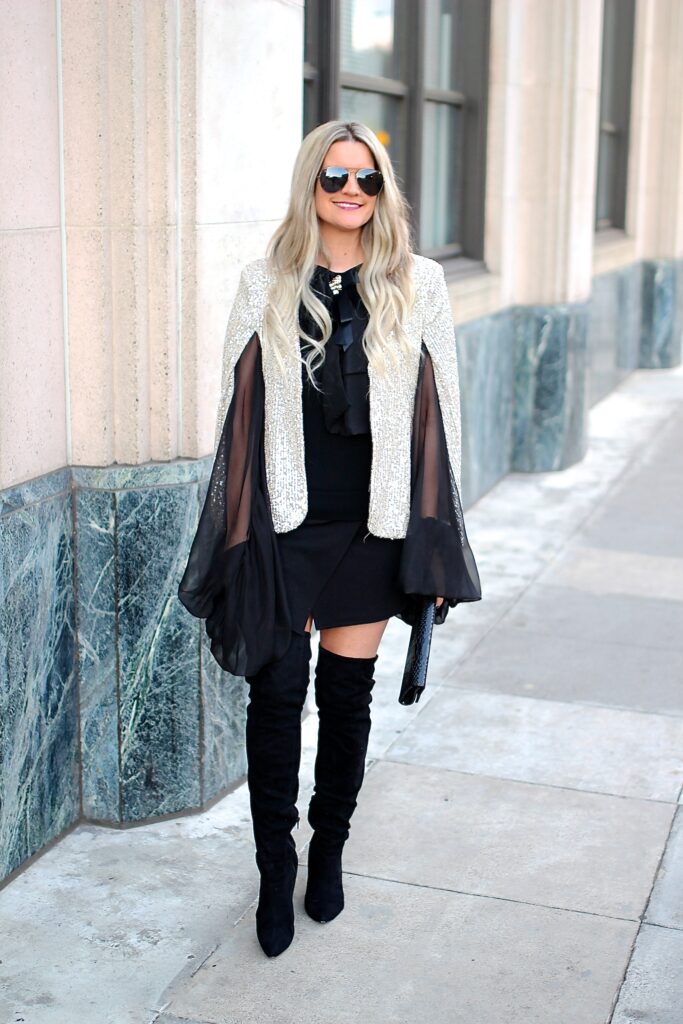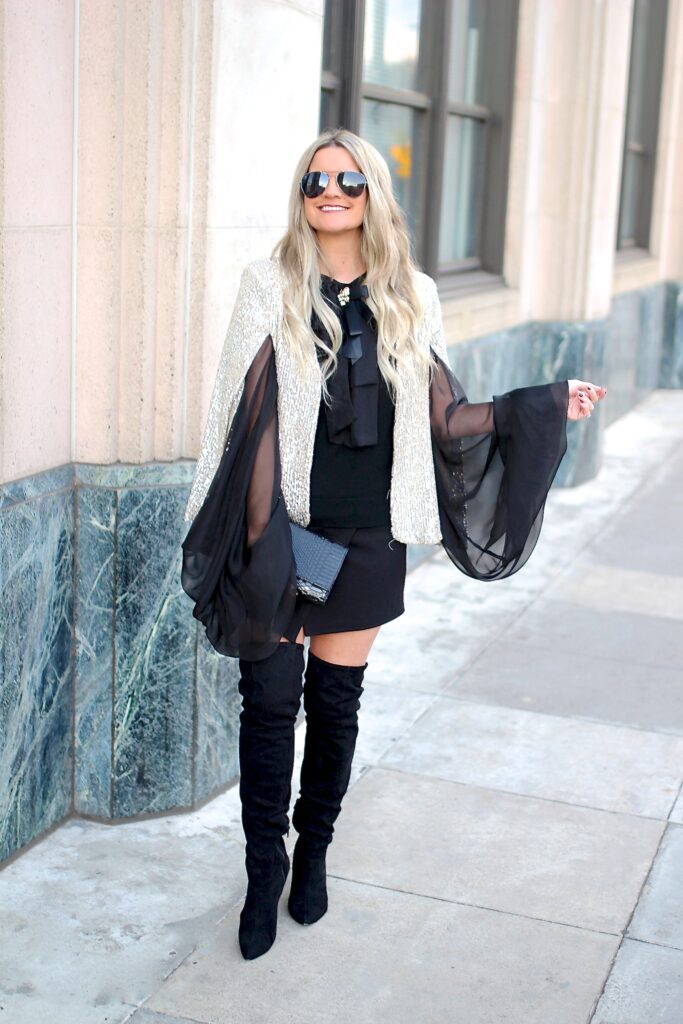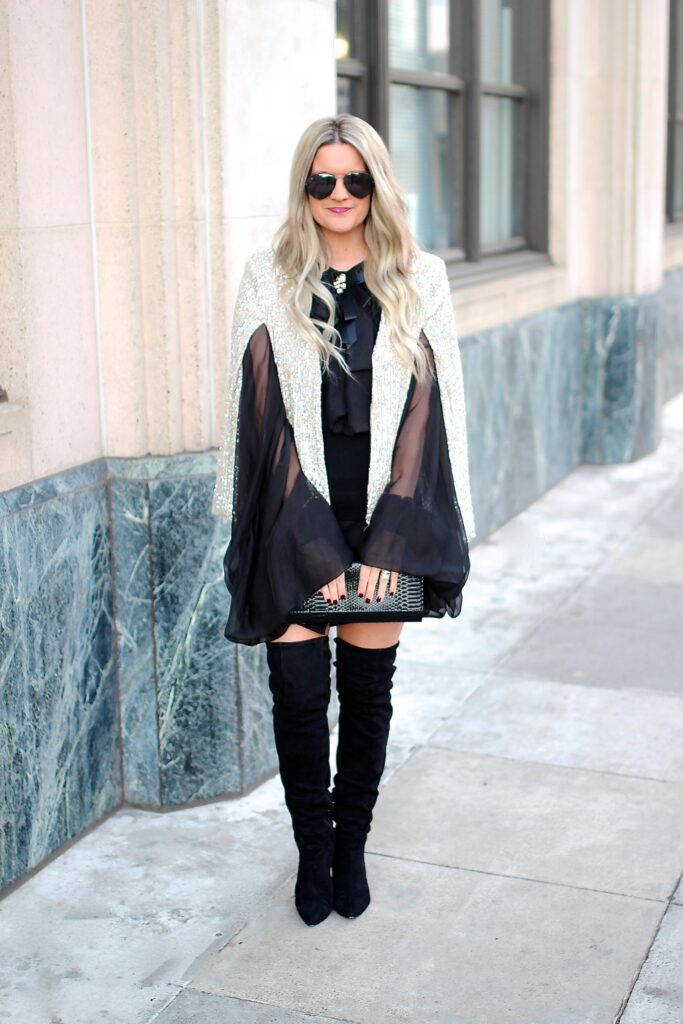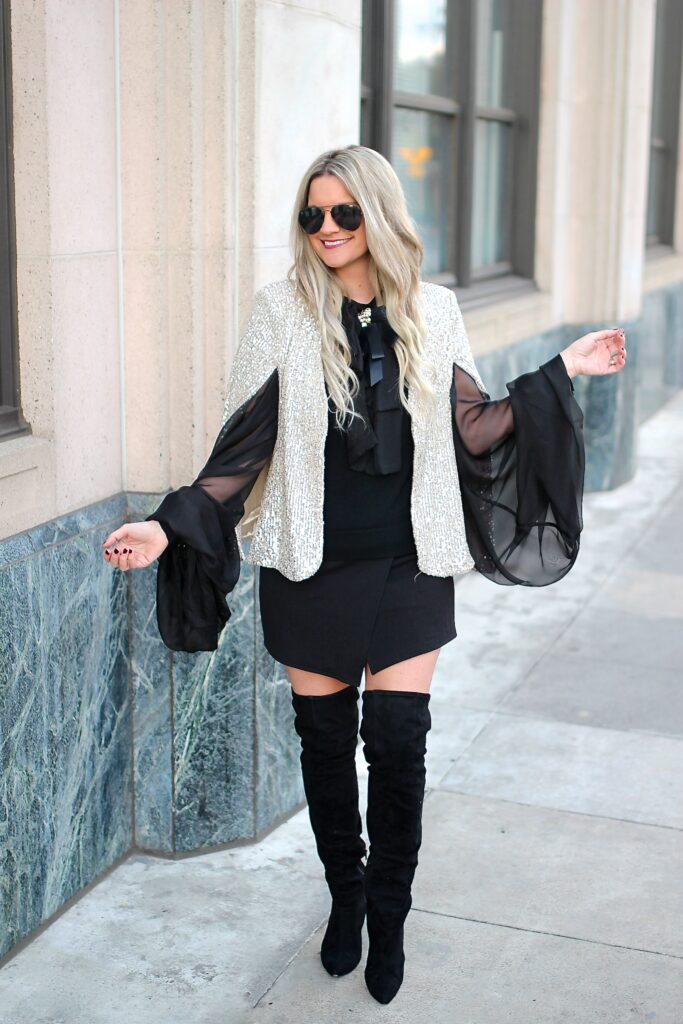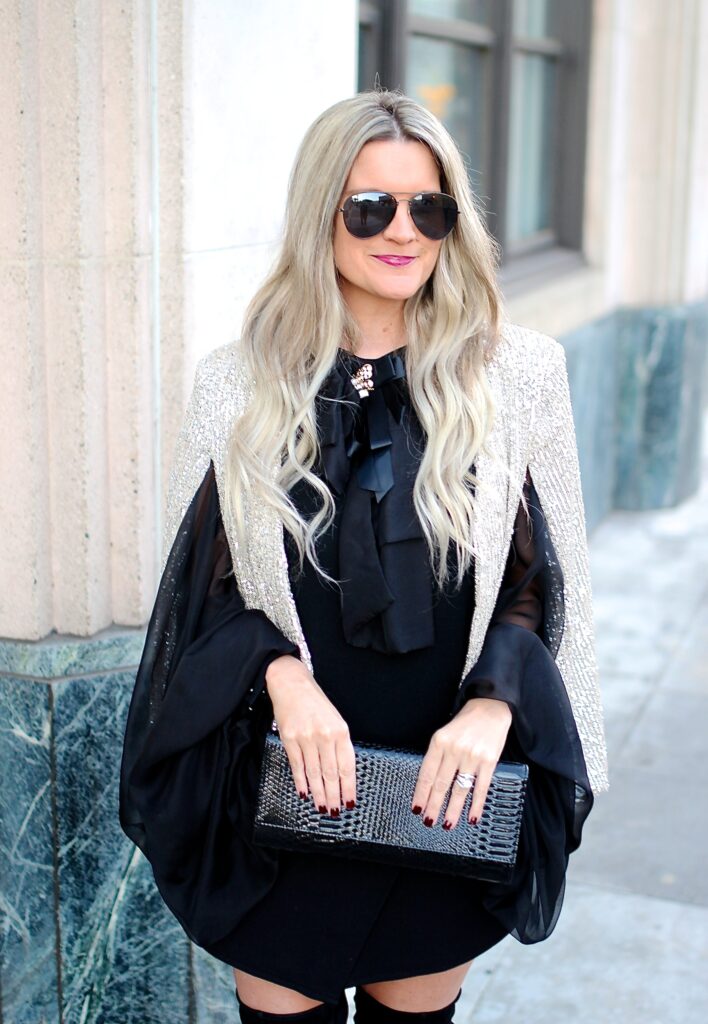 Top: Akira | Cape: Red Dress Boutique | Skirt: Express | Boots: Forever 21 | Clutch: Akira | Glasses: Ray-Ban
I don't know about you guys, but I feel like I need ALL THE EXTRA sparkles these days.
And now that it's Thanksgiving week, it finally feels acceptable to start talking about the holidays! This is the time of year that I get most excited about. Don't we all? I love that even if you aren't an "extra" dresser like me, you can still dare to sparkle, shine and wear all the bows.
I know this holiday season will be different. And honestly, I don't even know what that "different" will look like yet.
But I refuse to pack away the things that make me happy.
So shine on, everybody. SHINE ON.
I hope each of you have a Happy Thanksgiving. During these stressful times, try to reflect on everything good, even if everything else feels like it's falling apart. Remembering what's good in life right now will play a role in helping us all keep going.
Lots of love!