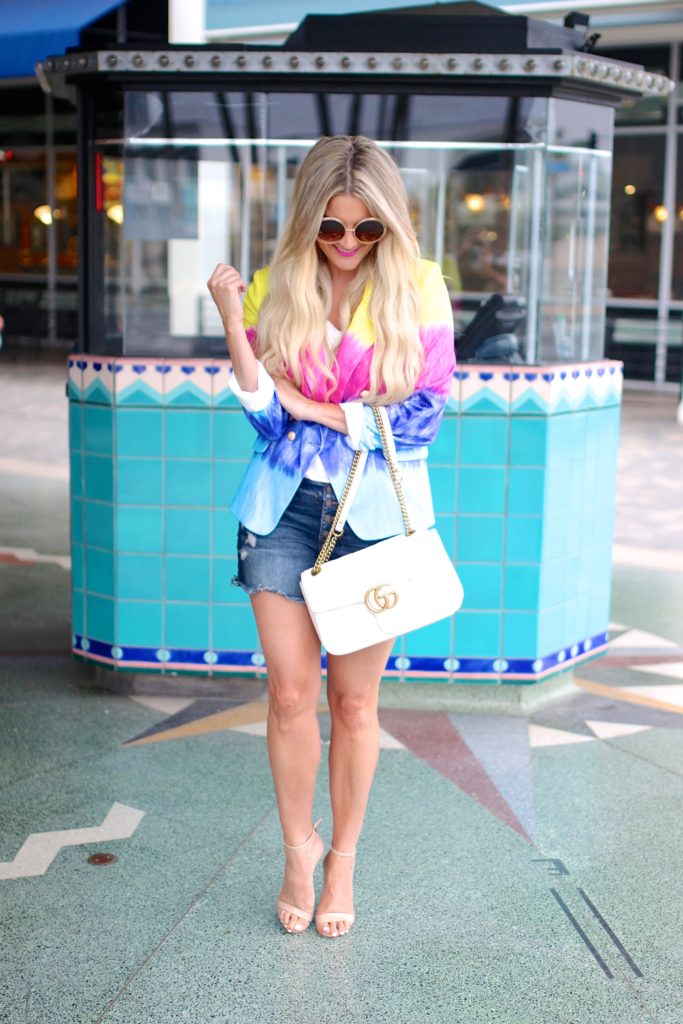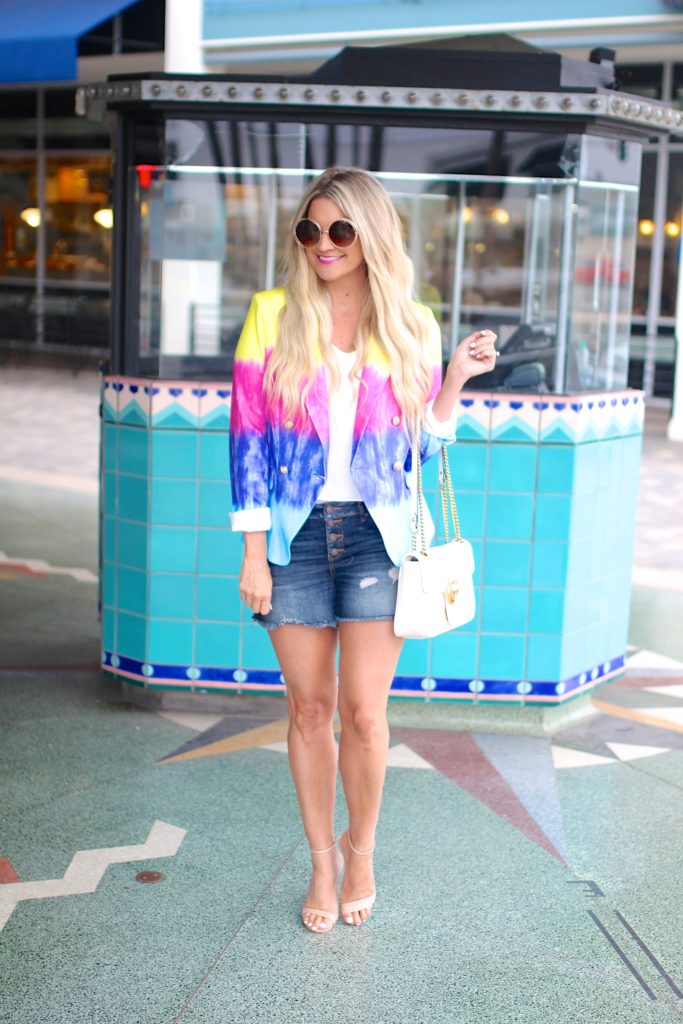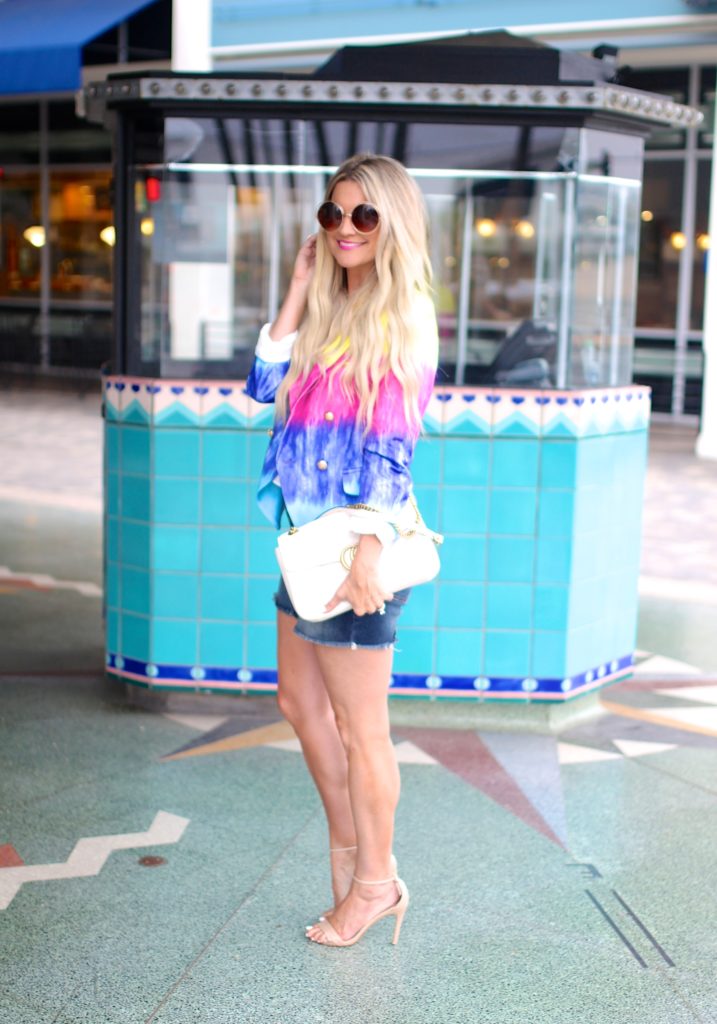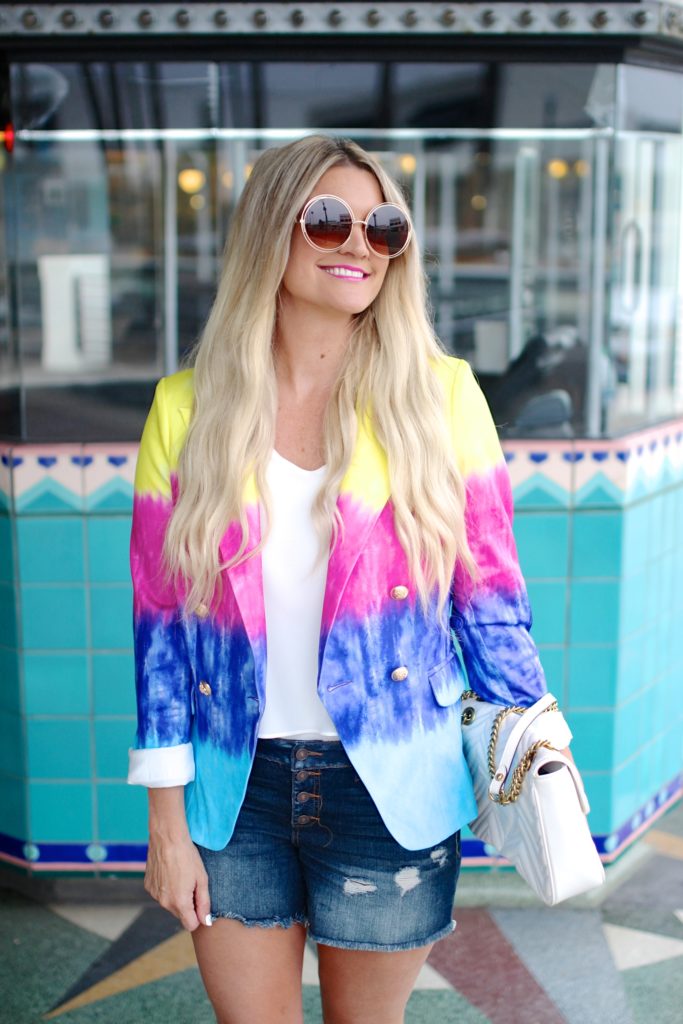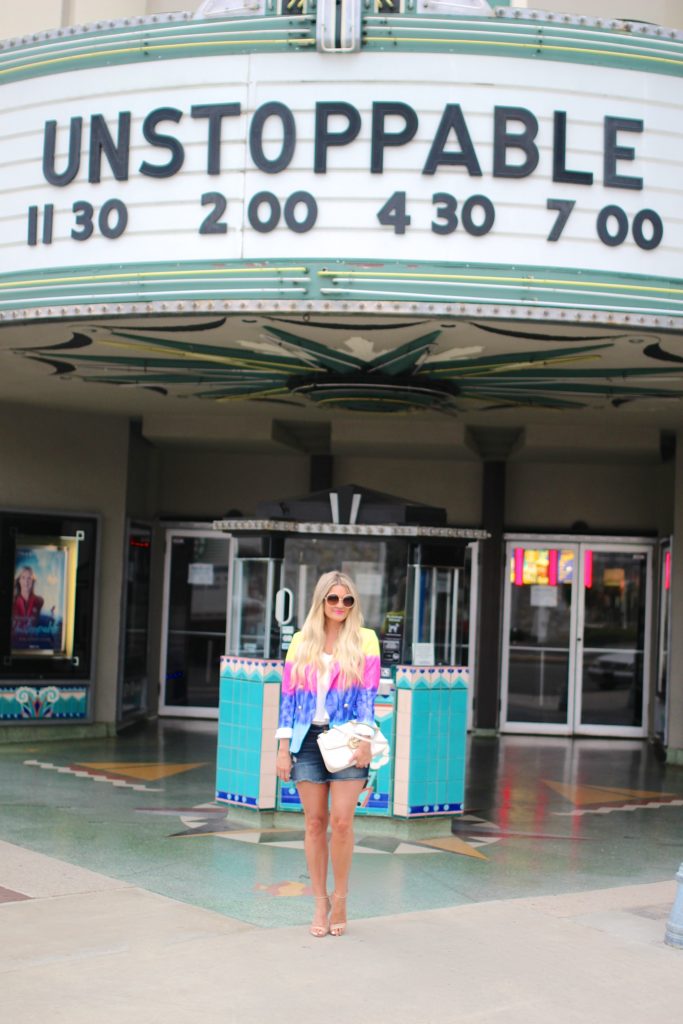 Blazer: Shopbop | Tank: Macy's | Shorts: JCPenny | Heels: Steve Madden | Glasses: Chloe | Bag: Gucci
Tie-dye is usually associated with hippies and The Grateful Dead, but it just so happens to be one of fashion's current obsessions – as well as mine!
Despite what you think, it's actually quite versatile since it comes in a number of combos and patterns. I loved this fun Shopbop blazer because the colors are so vibrant. I usually wear my brights in the form of a maxi dress, so to find them in a blazer? SO summer fun!
Did you guys shop the Nordstrom sale? Silly question, right? Believe it or not, I only grabbed ONE thing. I honestly was not that impressed by the selection. Seems to be the same stuff year after year…? There are only so many colorblock cardigans a girl really needs…
Have a great week! -xo