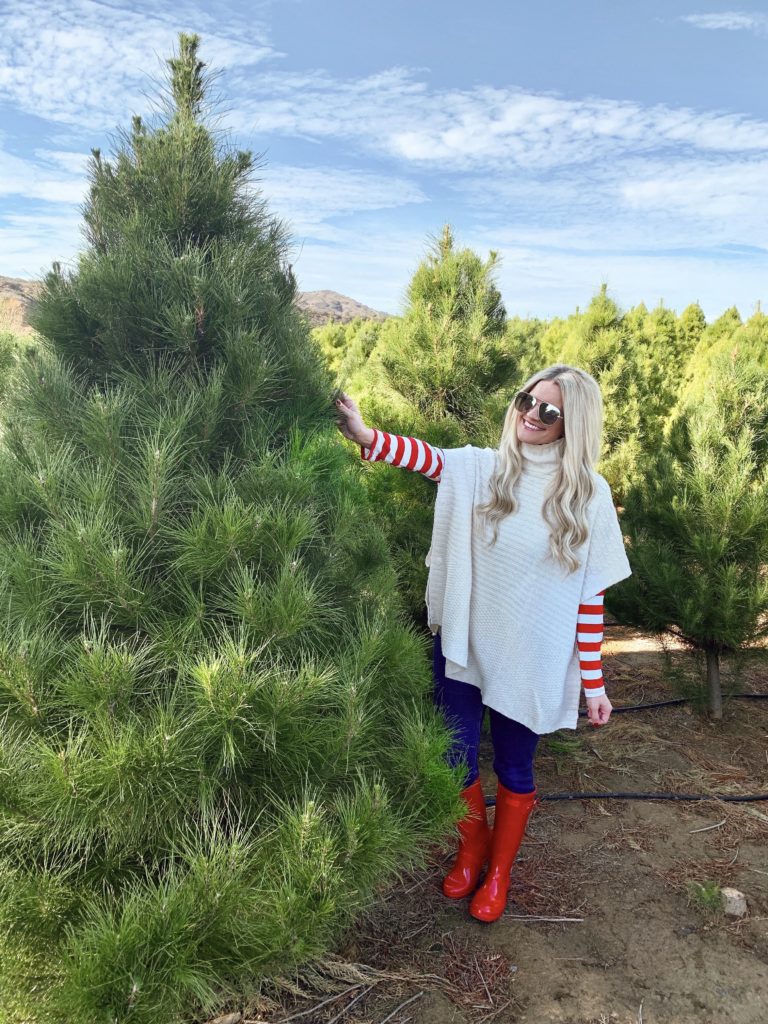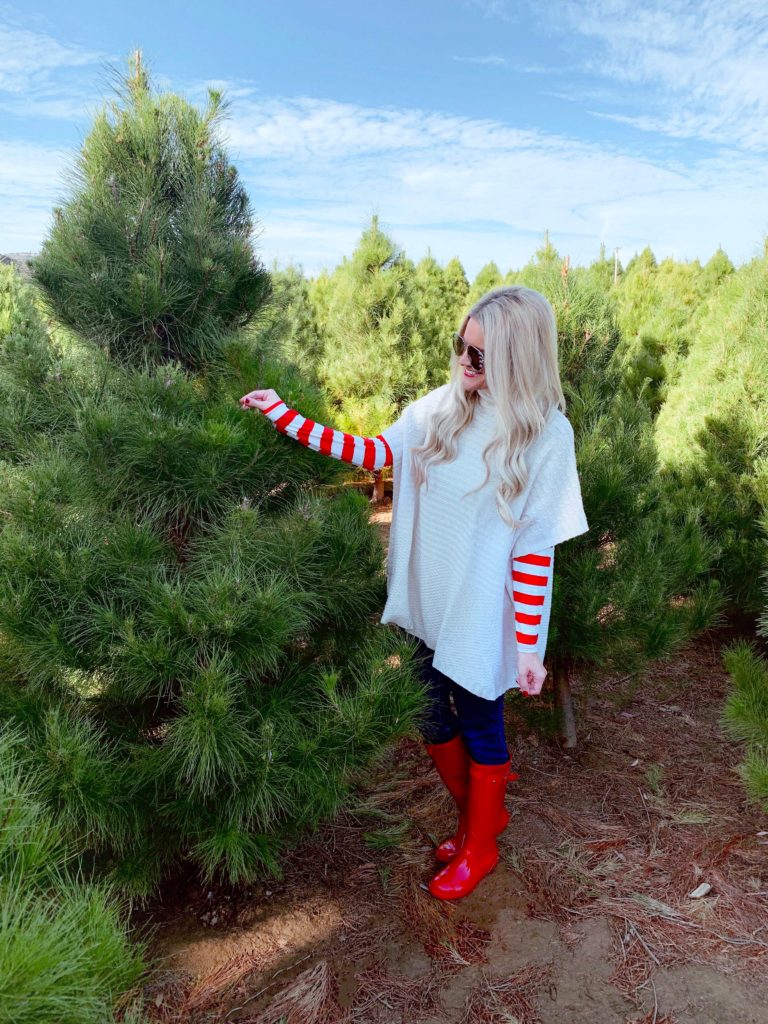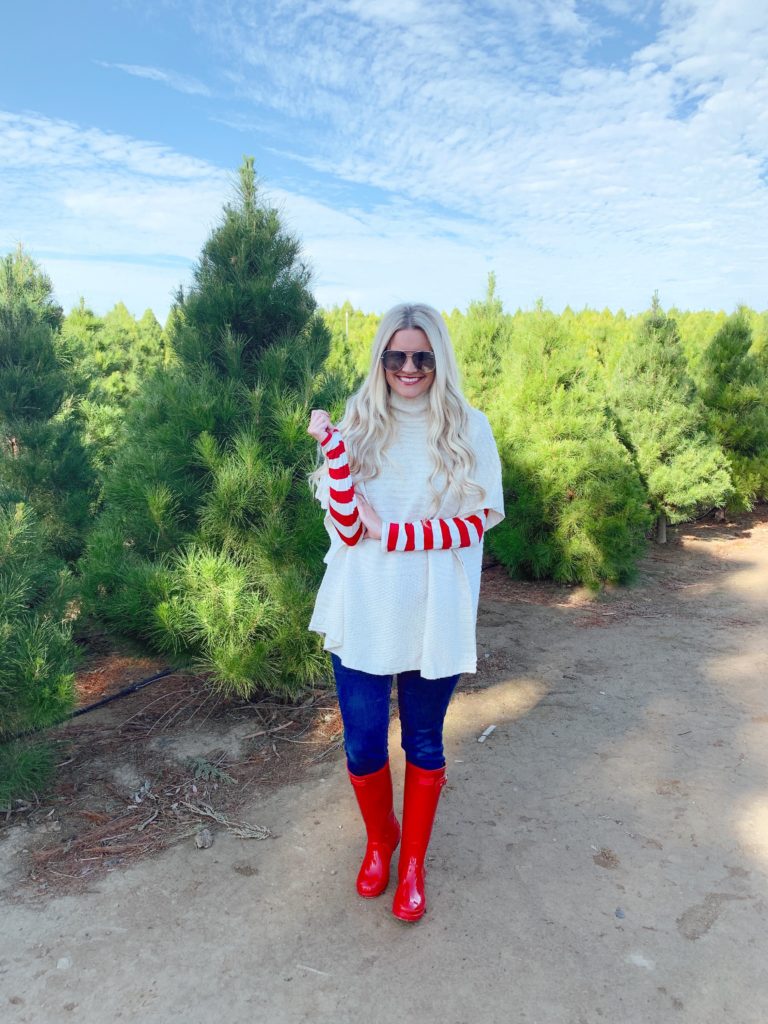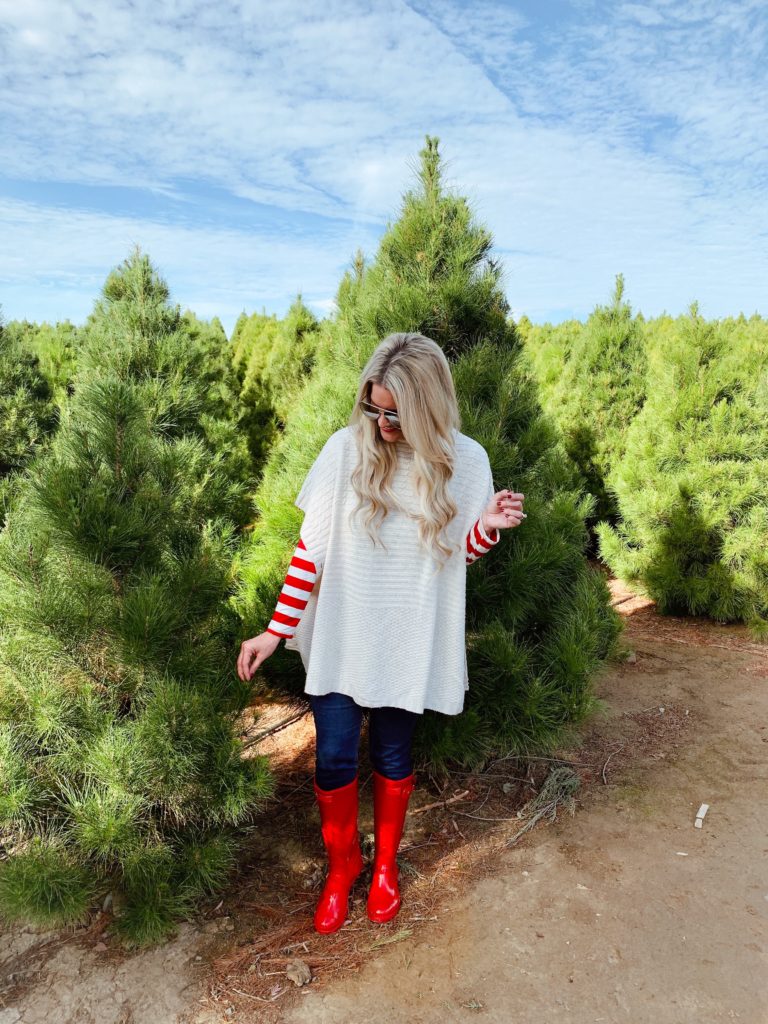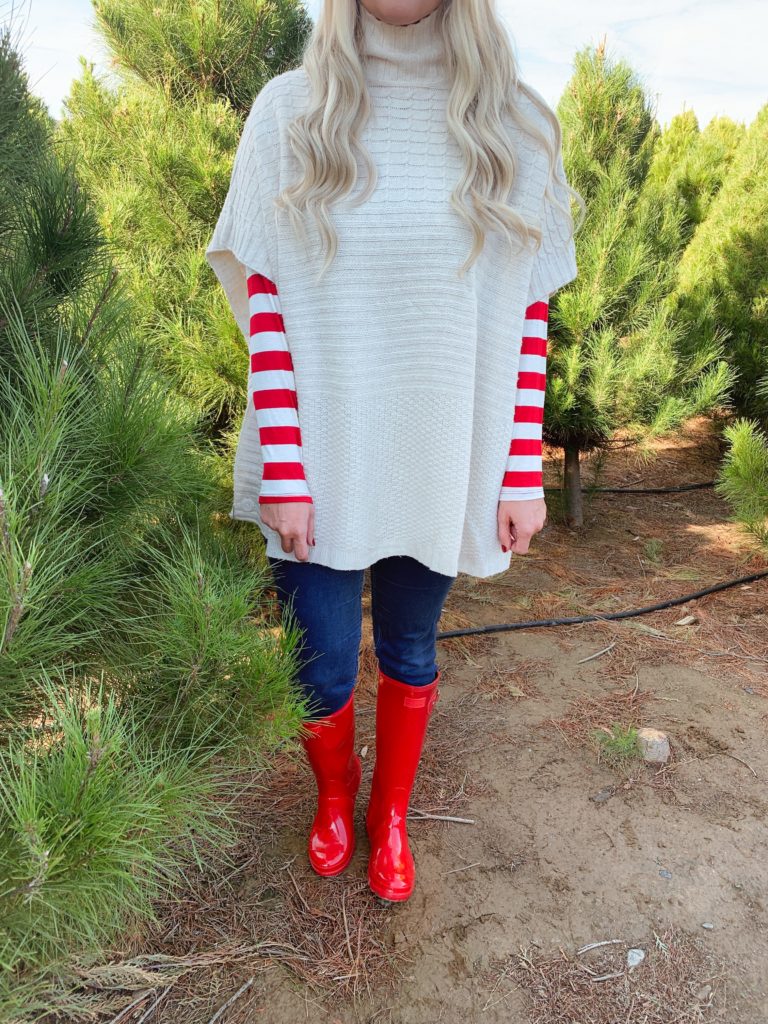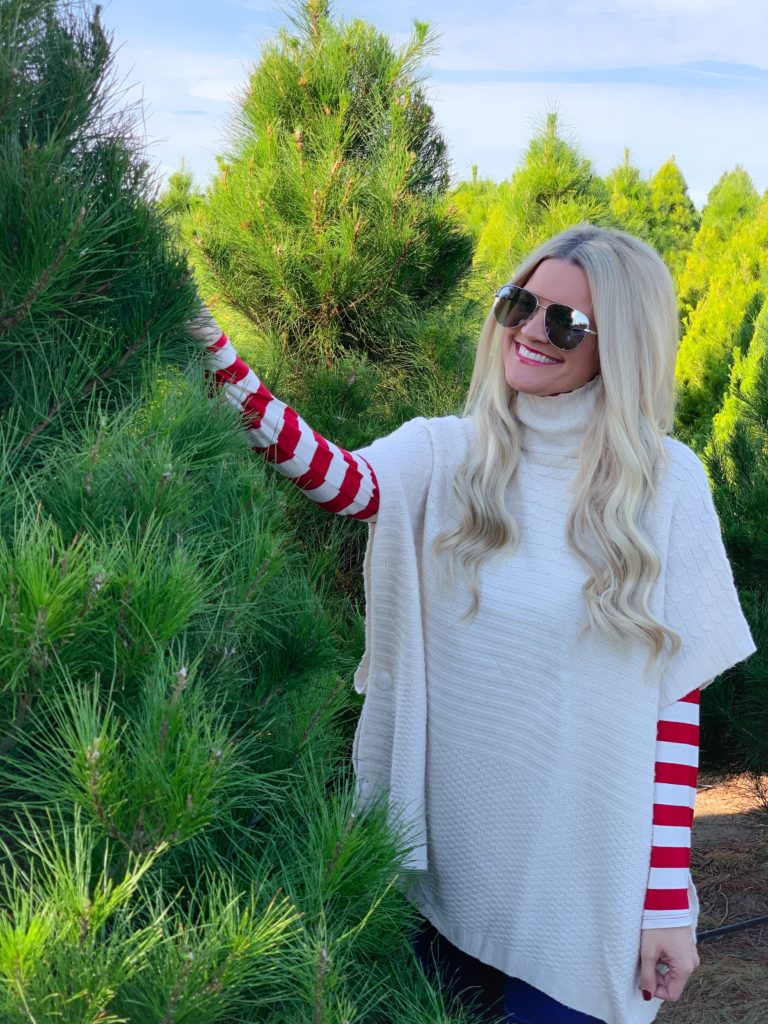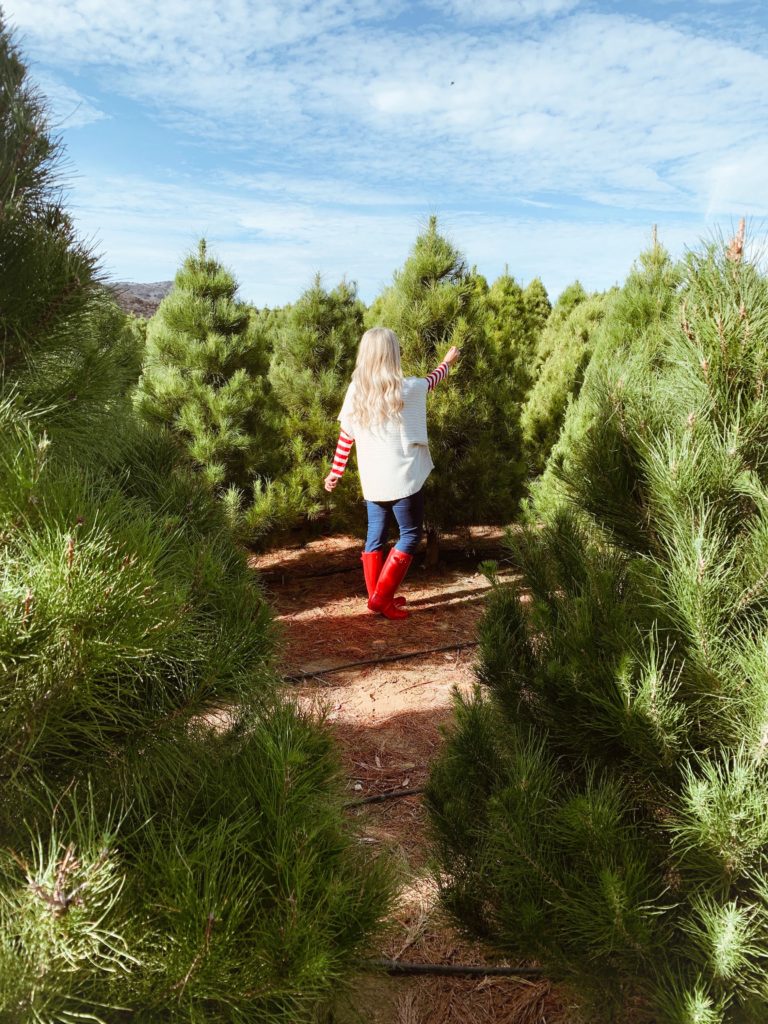 Sweater: old (similar) | Striped top: Pink Lily Boutique | Denim: old | Boots: Amazon | Glasses: Quay
I love all the cliche seasonal activities; from sledding and sipping hot cocoa to decorating gingerbread houses and picking out a Christmas tree…count me in for ALL the holiday fun!
We are lucky enough to live about 10 minutes from a Christmas tree farm, so last weekend we bundled up and headed over for Opening Day. I felt as though I was in a Hallmark Christmas movie! Everyone in their Santa hats, red and green colors everywhere you looked, puppies in sweaters, candy canes and hot chocolate being handed out…it was so much fun. Anyone leaving that tree farm NOT in the Christmas spirit was most definitely a Scrooge!
Thank you for reading! Excited to have you along for all the holiday fashion fun ahead! ♥♥