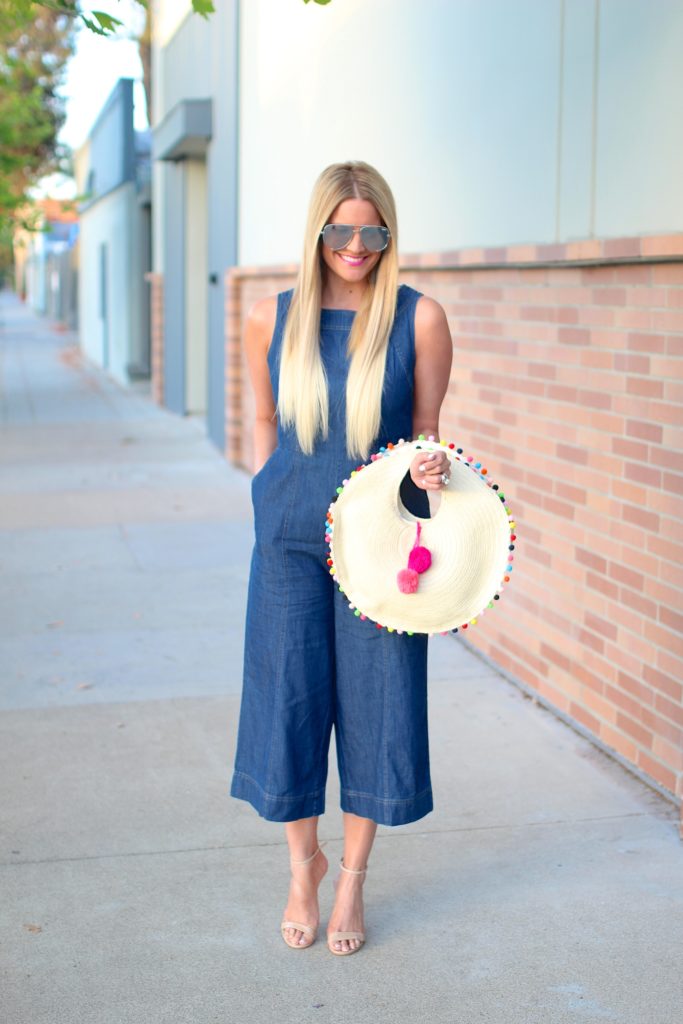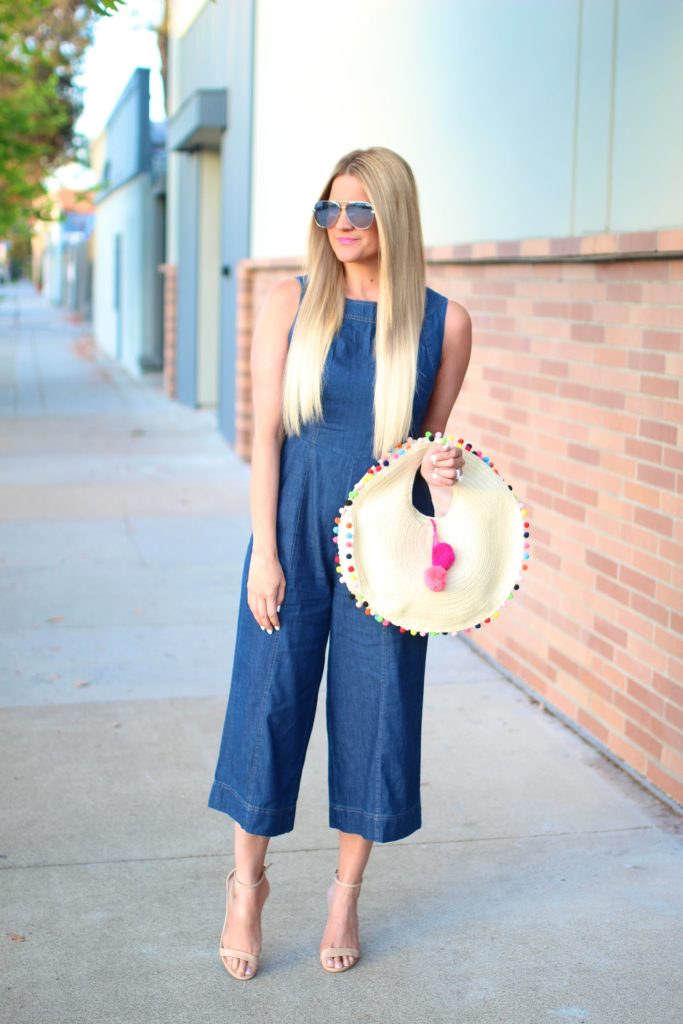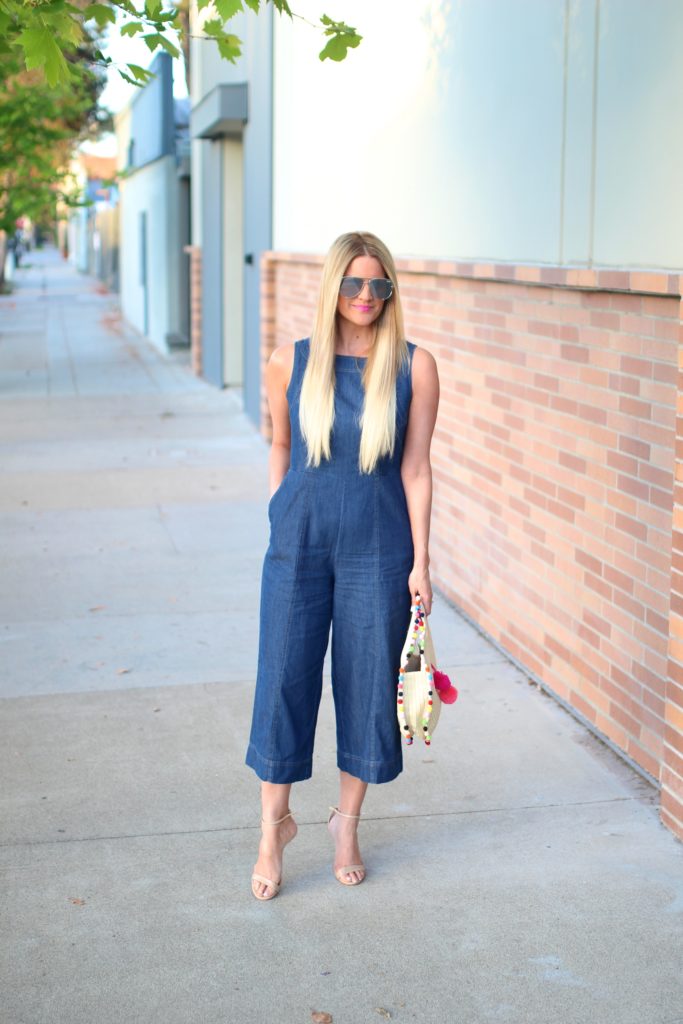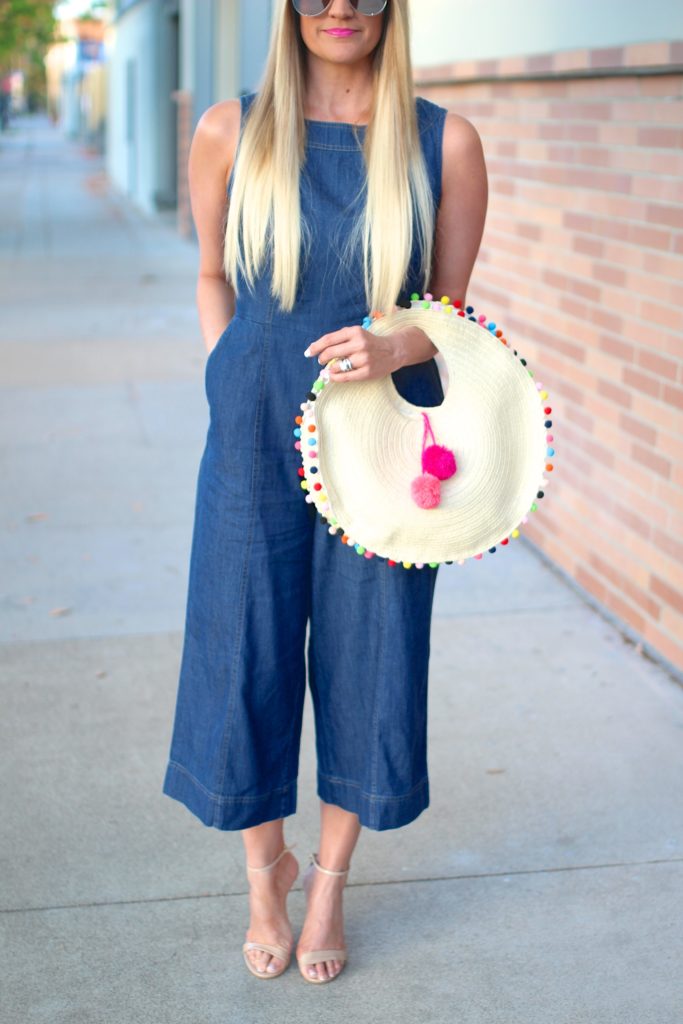 Jumpsuit : NY&Co | Heels: Steve Madden | Glasses: Quay | Bag: Francesca's
Wish you had a Supermodel body?
Umm….me too 🙂
But over the years I've learned a few tricks when it comes to faking it. At first glance, one might think that a cropped, wide leg jumpsuit is the LAST thing that would elongate your body, but with the right styling, it's easy to achieve! 
♥ Nude heels are your best friend! The nude color adds additional inches to your height, which in turn makes your legs look longer. 
♥ When wearing a cropped jumpsuit, make sure it hits the smallest part of your ankle. If it stops halfway up your calf muscle, you'll appear to have "cankles"…and no one wants that in their life! 
♥ A jumpsuit is the quickest way to lengthen your body. If it has a print from head to toe, it won't break your body in half, which creates the illusion of a taller body. And if it has no print like this one? Jackpoint in my opinion!
Hope these tips help…have a great weekend, gals! XO