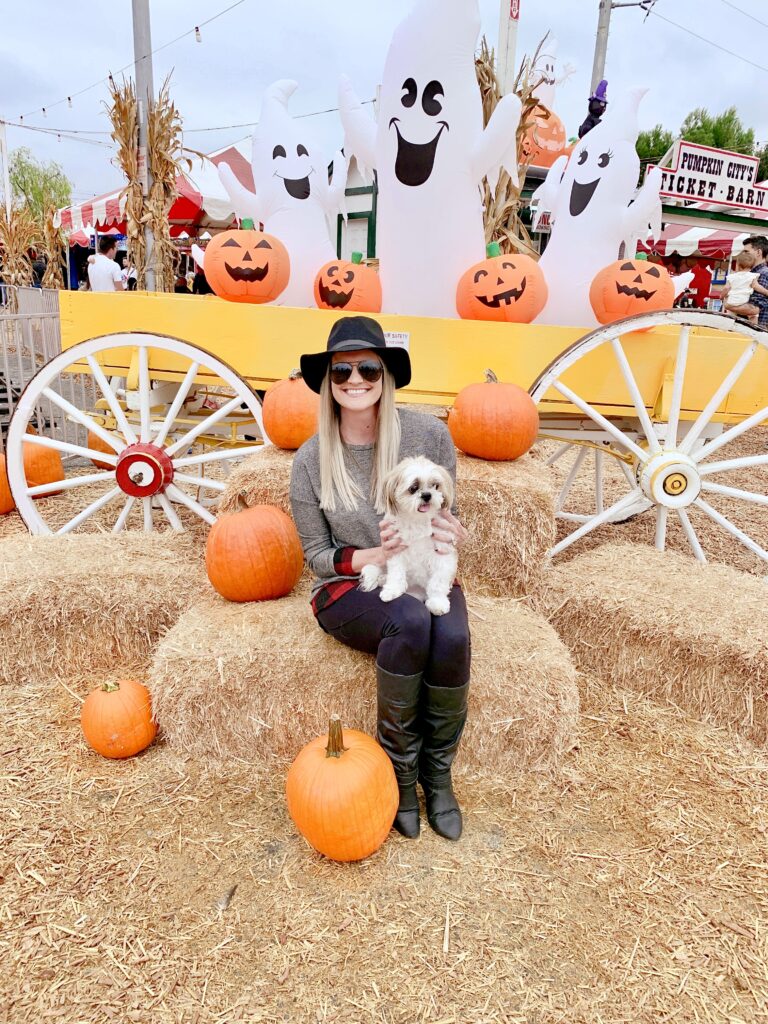 You know we had to take Riley to the pumpkin patch…of course!
It's one of my favorite things to do in the fall. Don't ask me why, but puppies at a patch just make me so happy 🙂
Hope you have a great weekend! We will be getting things ready for our Halloween party Monday night. So much work, but so much fun!