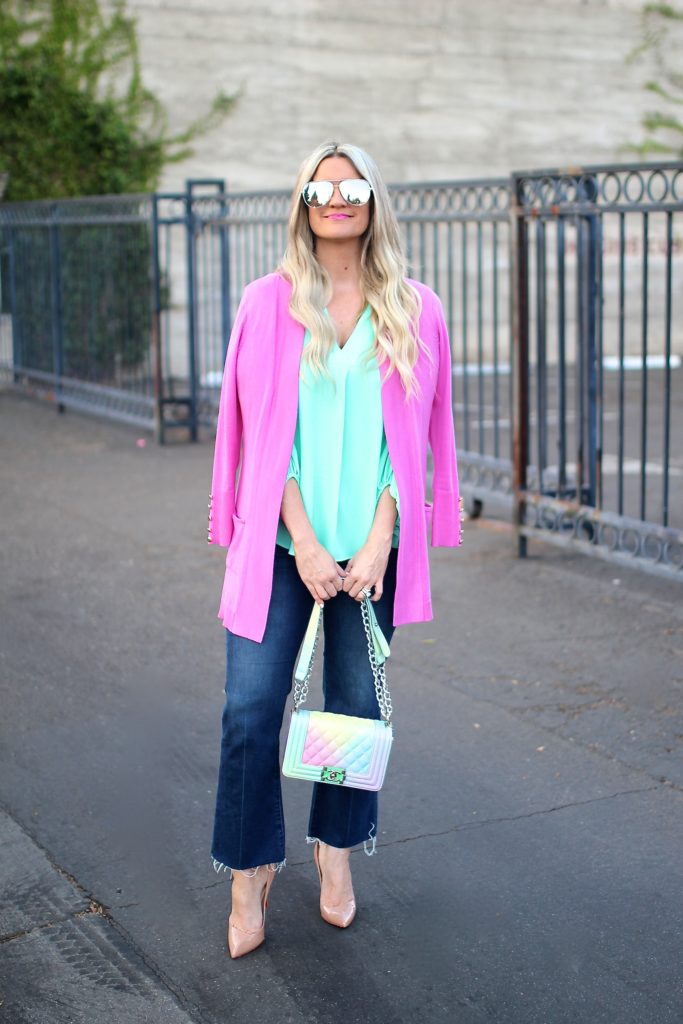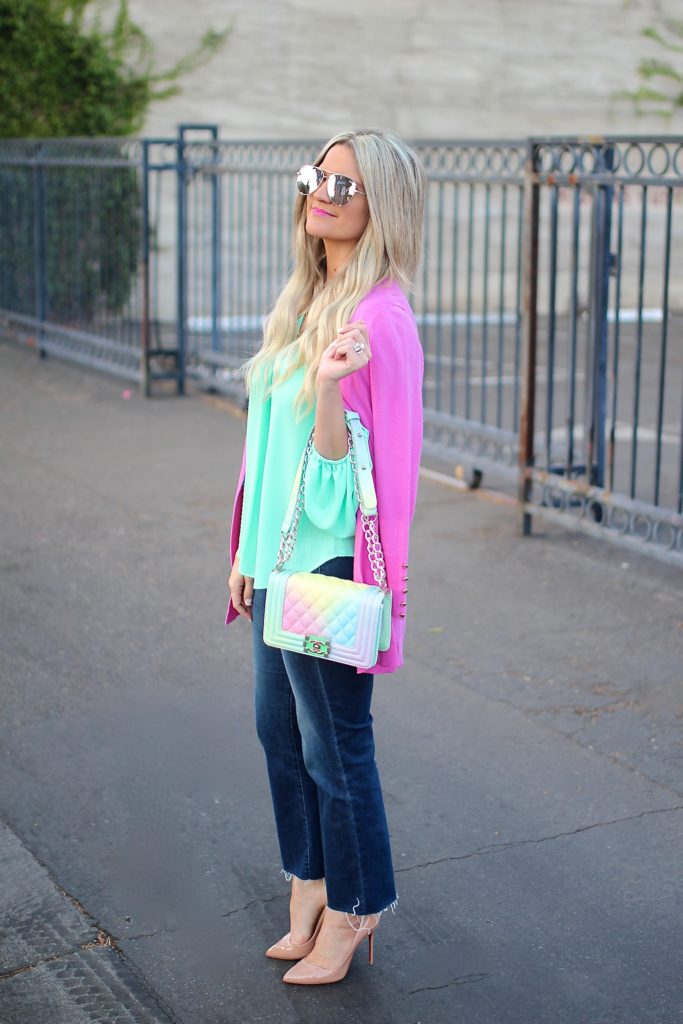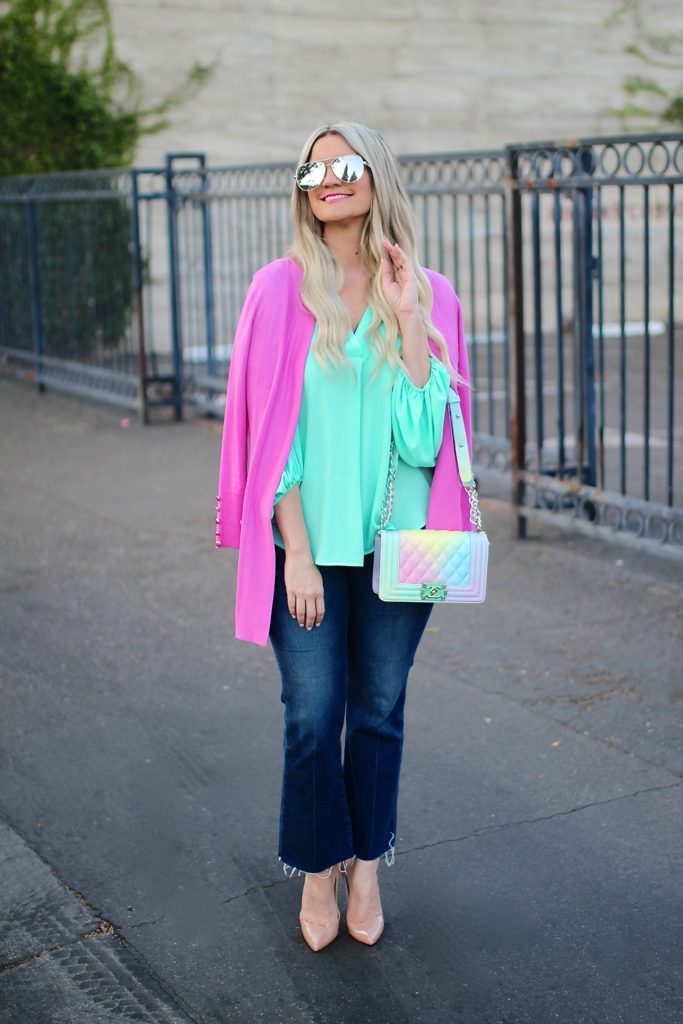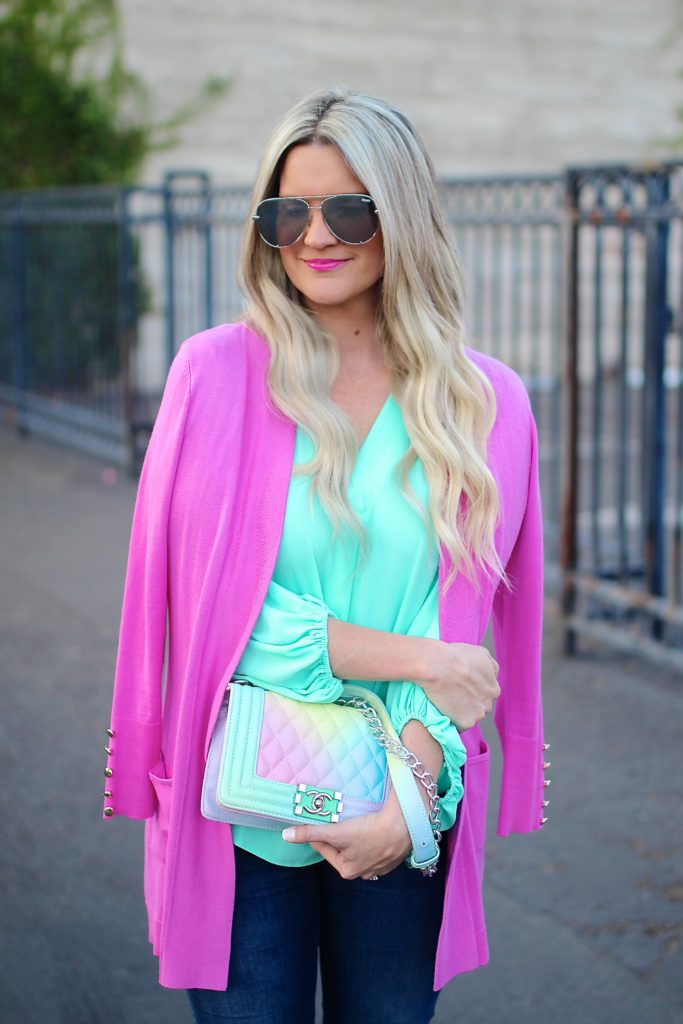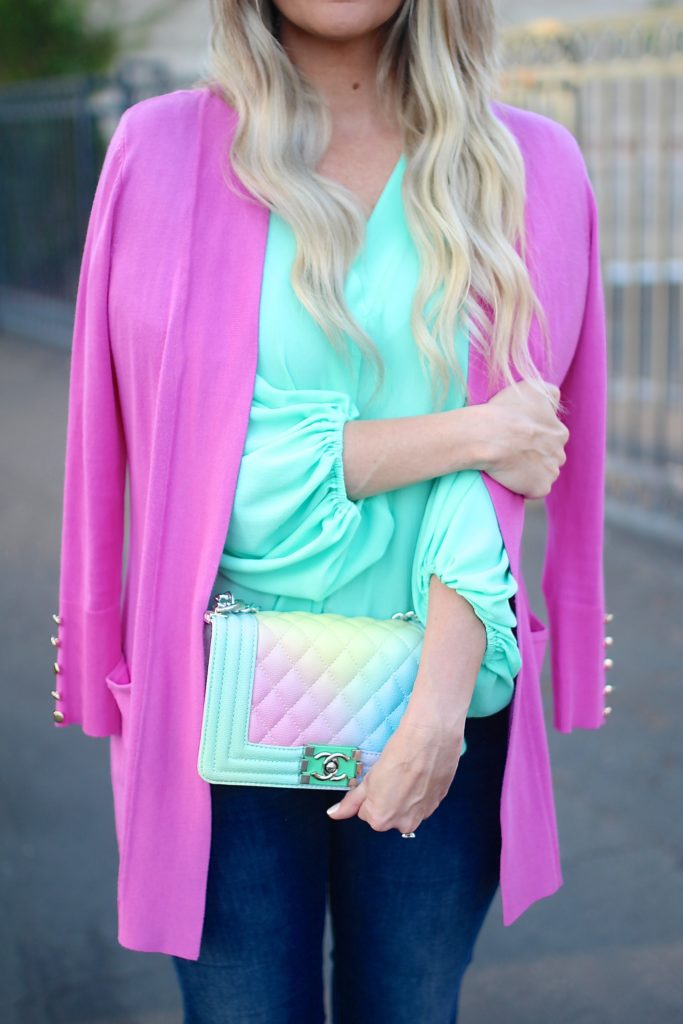 Sweater: JM Collection | Top: Red Dress Boutique | Jeans: old | Heels: Louboutin | Glasses: Quay | Bag: Chanel
What a difference a week makes.
We shot these pictures last weekend. We were laughing and making jokes. I was going to write all about how much I loved this look. Stories about this sweater and how I have my Mom obsessed with it too (Hi, Mom).
But now it all feels strange.
While the world feels so upside down for all of us, we have to remember the positives. There are amazing people stepping up to take care of each other in the community. We are lucky to have dedicated healthcare workers working around the clock to help keep us safe. And maybe, just maybe… more time at home is an unnoticed blessing, as now we have all the time in the world to spend with our family and pets.
Stay safe, take care of each other…and wash your hands 😉 Love to you all! XO