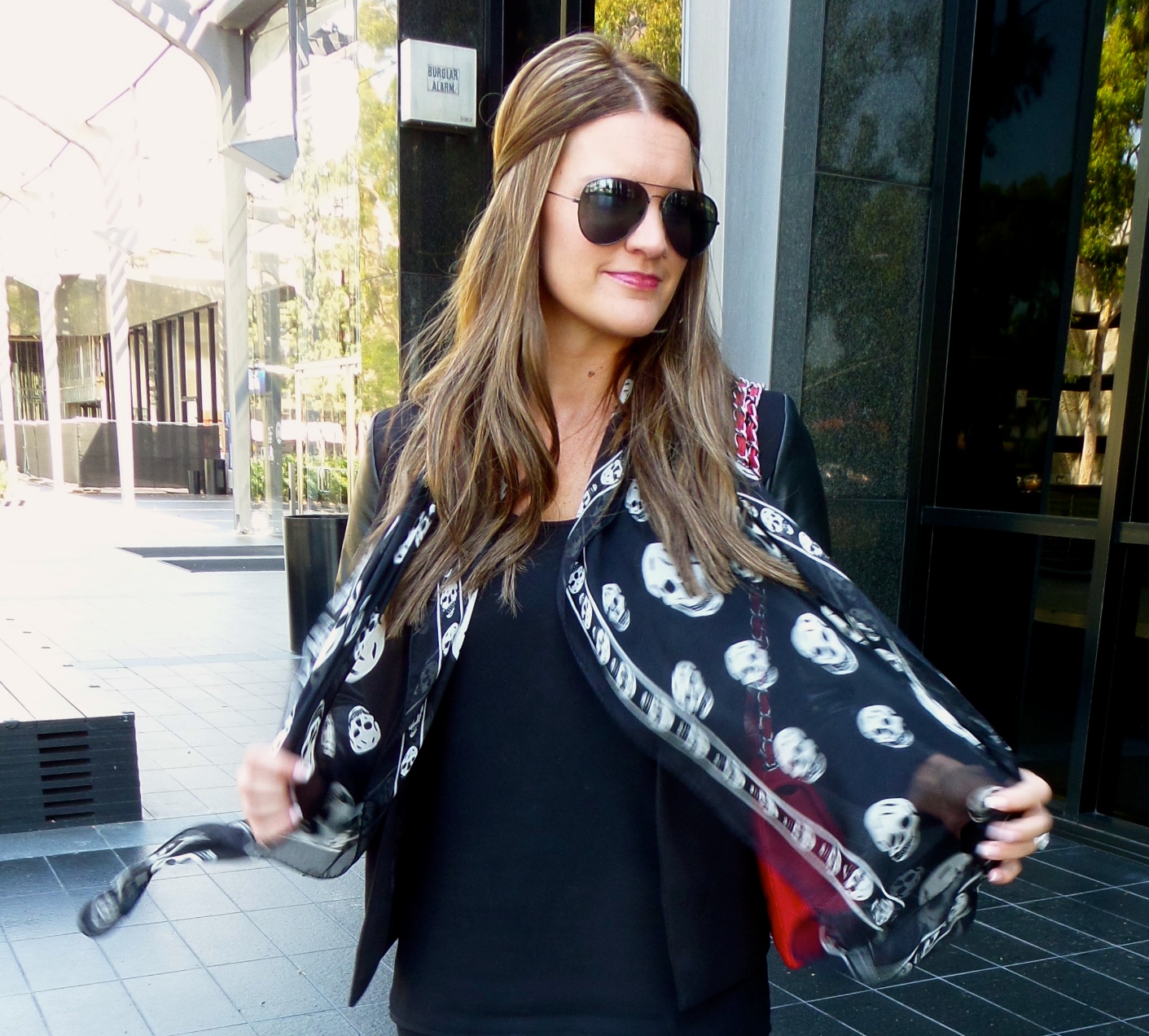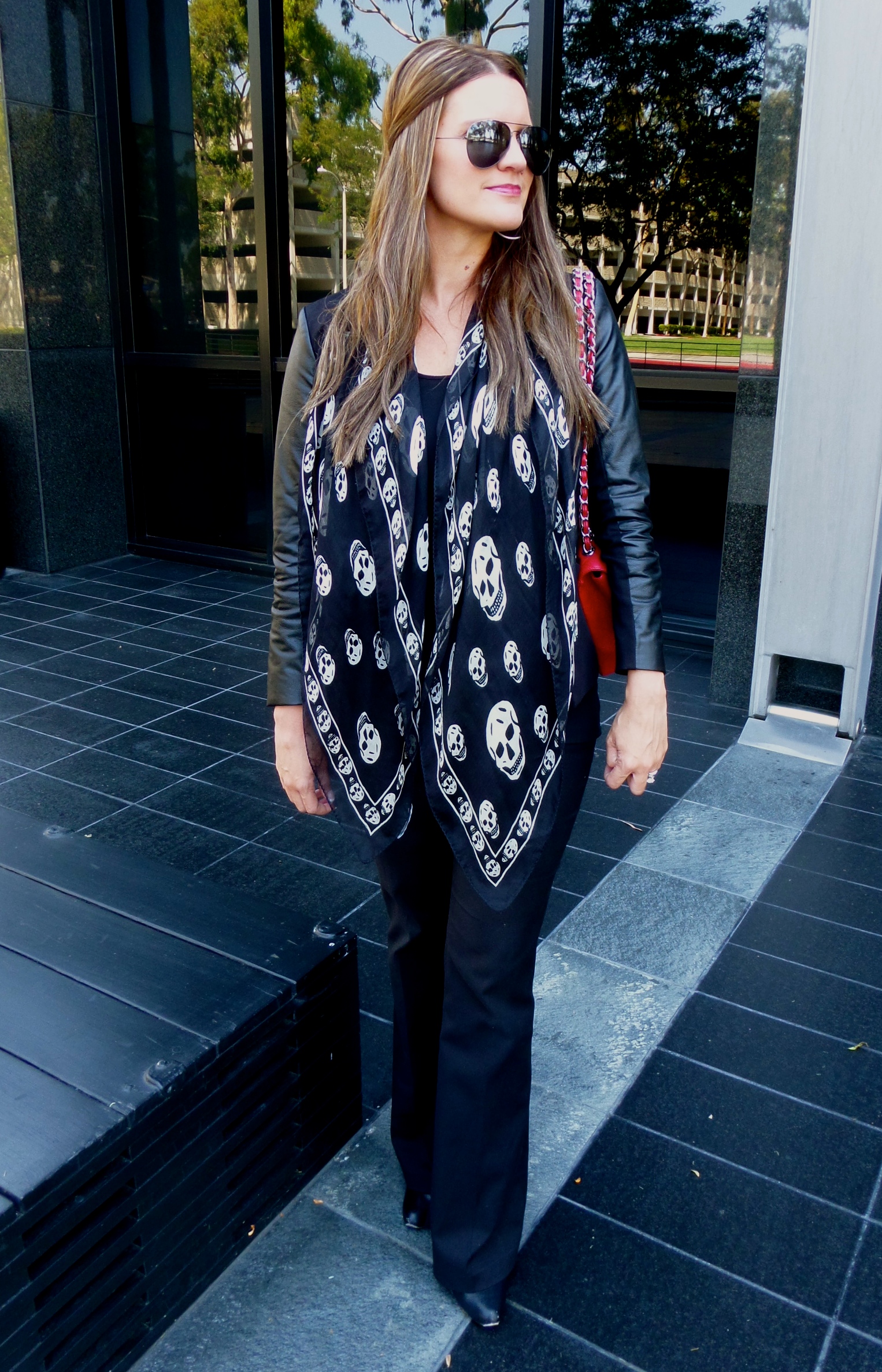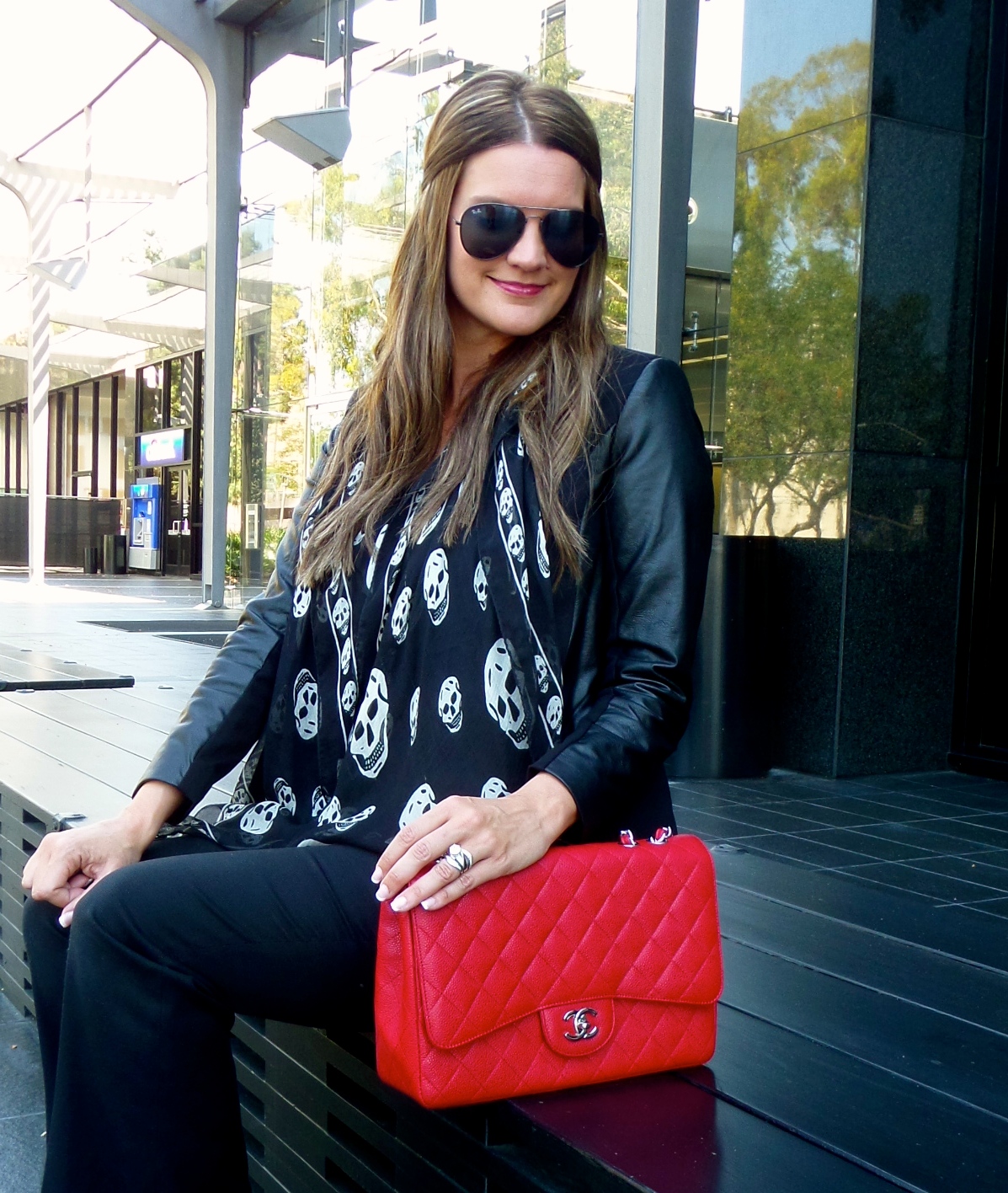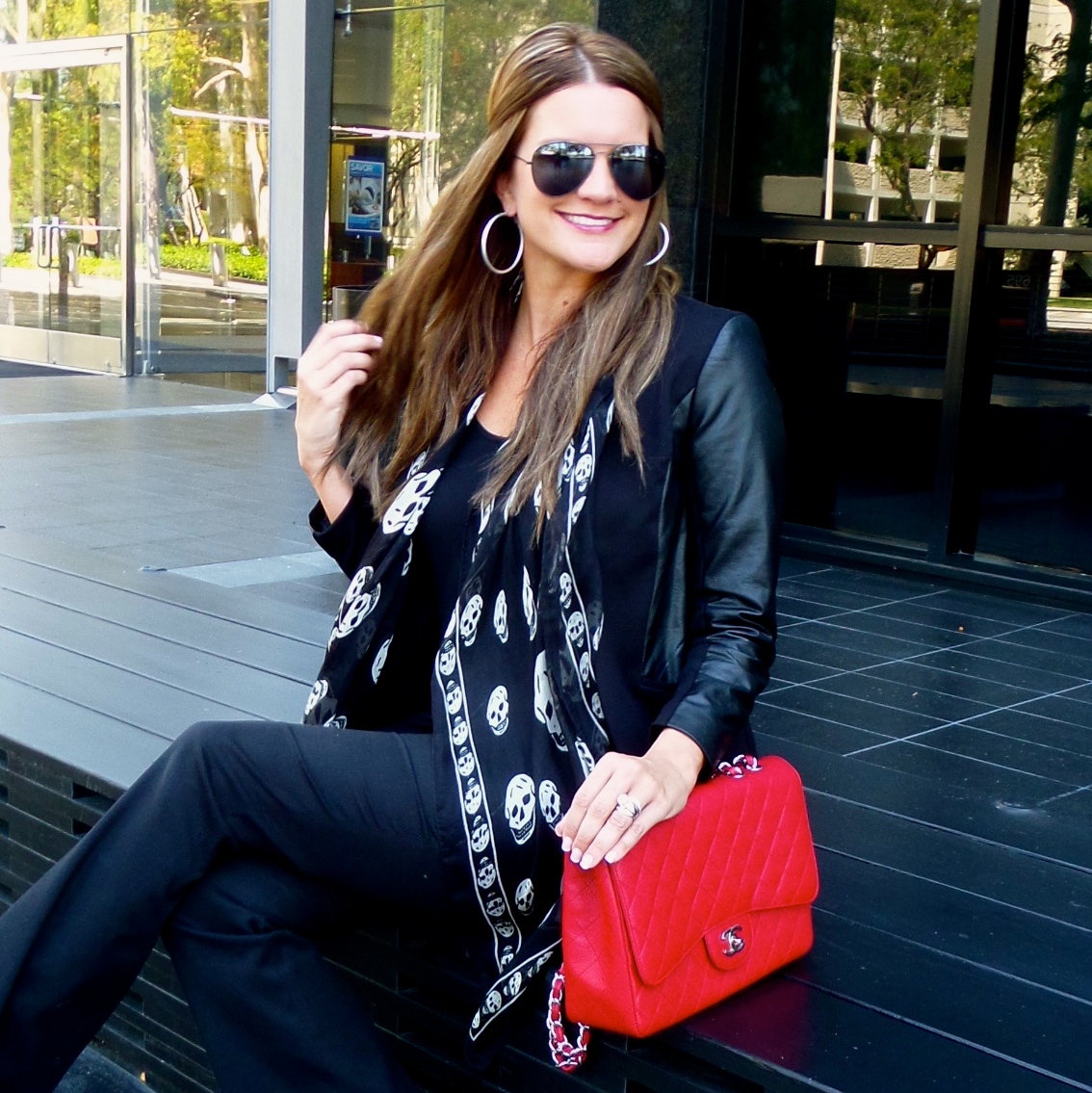 Blazer:
H&M
| Top: Nordstrom | Pants: Rachel Zoe | Scarf:
Alexander
McQueen
| Sunglasses:
Ray-Ban
| Bag: Chanel    
Alexander McQueen's iconic skull print scarves are absolutely fabulous. They are the perfect accessory for the days you're feeling a little more dark and edgy than sweet and feminine. And are they not the perfect Halloween accessory?
No matter how old I get, Halloween is still one of my favorite holidays. You are never too old to dress up! Not to mention, my Mom makes THE BEST chili on that day, and I have been seriously counting down the days until I can have it again. So glad the time has finally come!
Have a spooky night! – xo