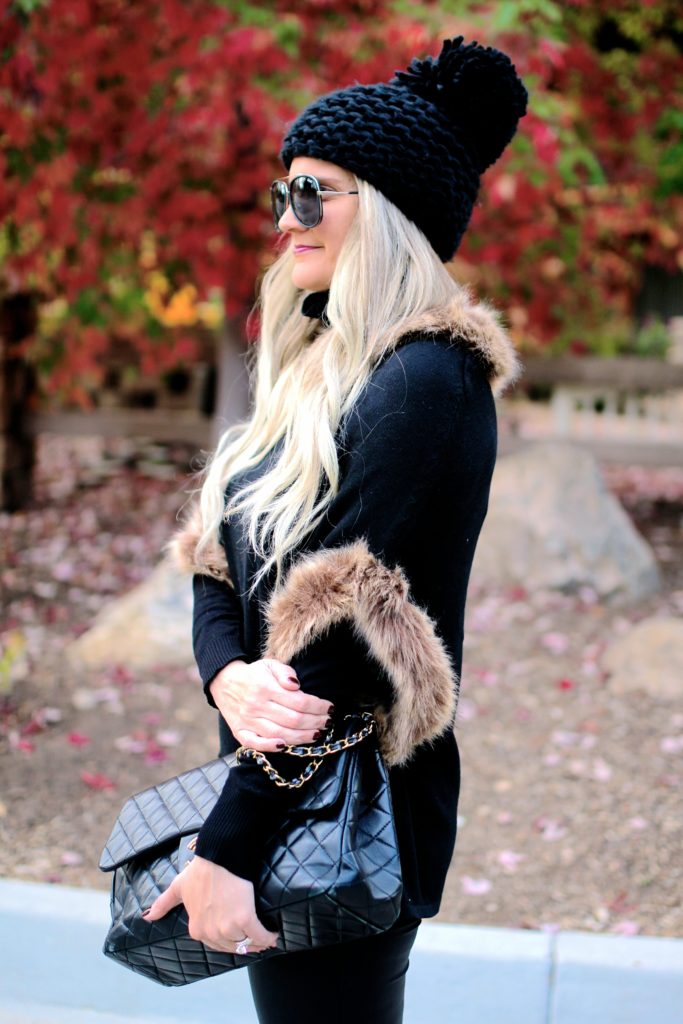 Poncho: Nordstrom Rack | Turtleneck Sweater: old | Leggings: Target | Boots: Forever 21 | Beanie: old (similar) | Glasses: Quay | Bag: Chanel
Poncho. Leggings. Boots. Beanie.
The basics that we all live in come fall/winter, right? But just because they're basic, doesn't mean they have to be boring! 
For example:
Poncho – but choose one with fur √
Leggings – but choose a pair with a leather look √
Boots – but don't spend a lot (mine are Forever 21!) √
Beanie – but find one with a fun knit √ 
See how simple it is?  How do you transform your basics?
Thanks for stopping by! XO