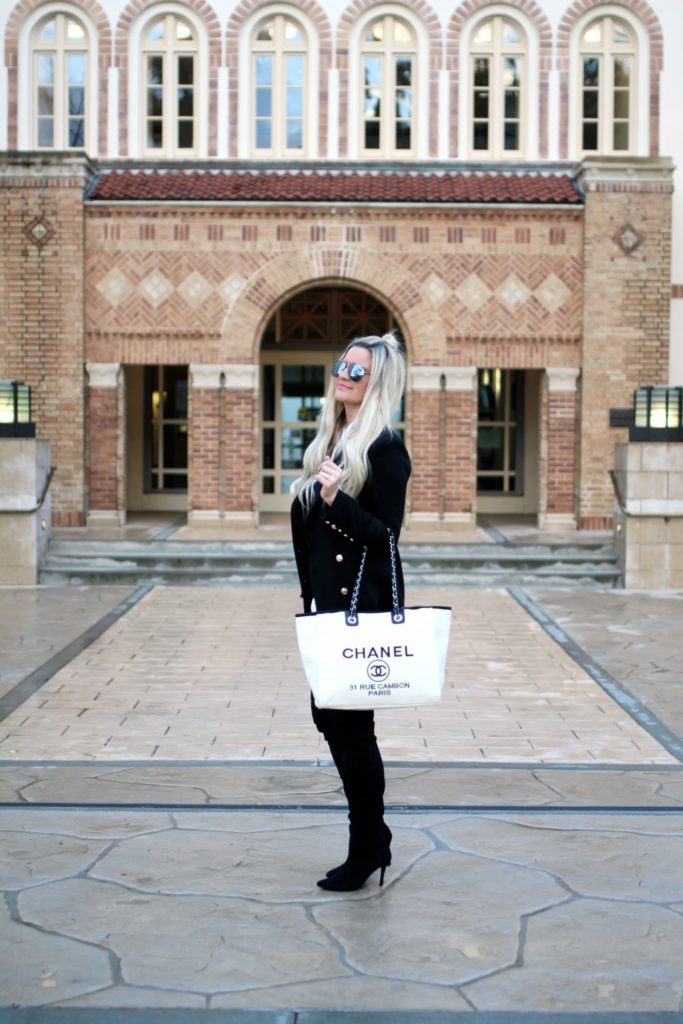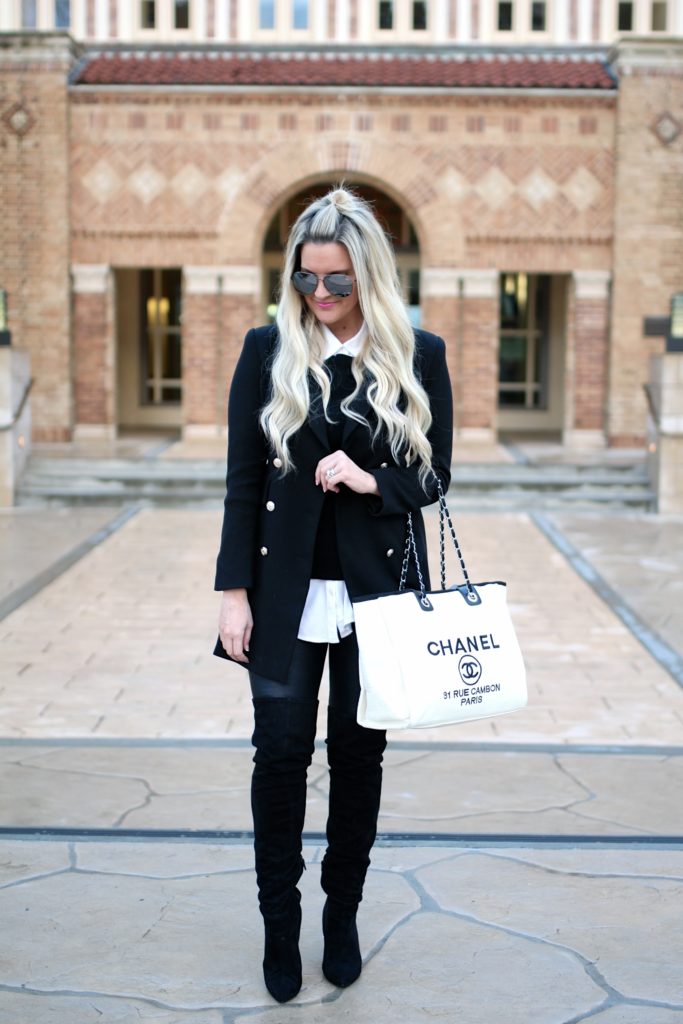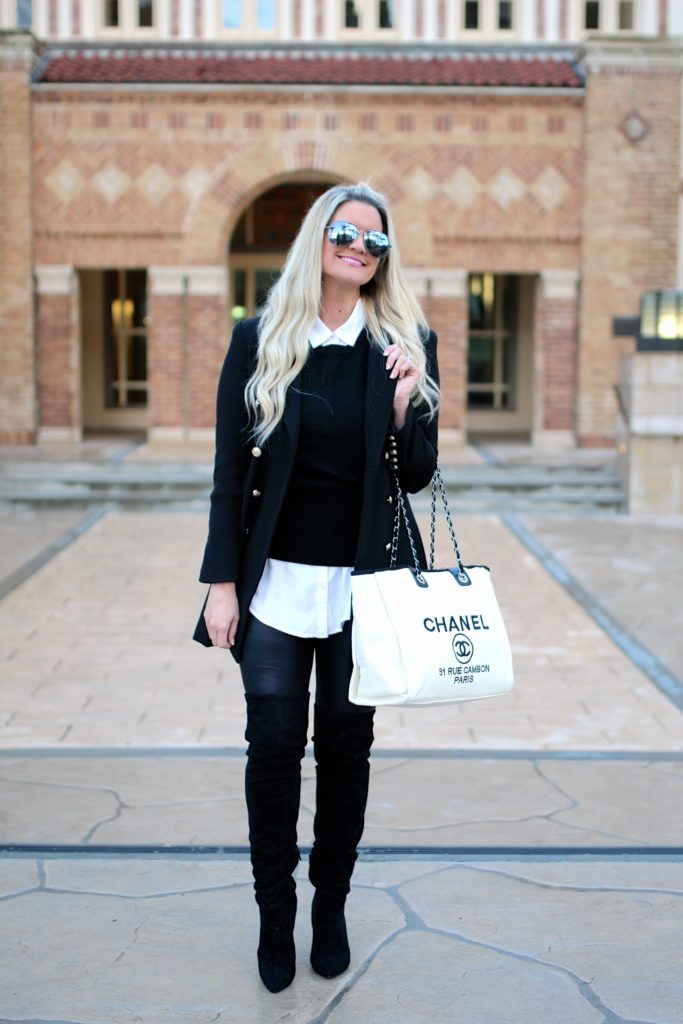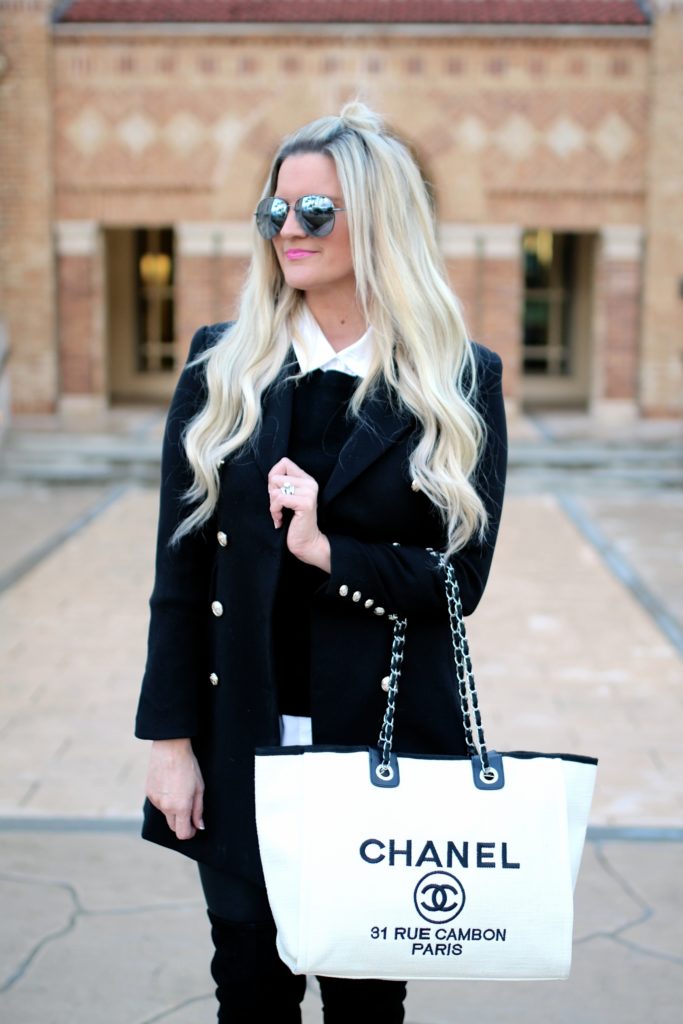 Blazer: LuLu's (also comes in red, white and beige) | Button down shirt: old (similar) | Leggings: old (similar) | Sweater: Walmart | Boots: sold out | Glasses: Quay | Bag: Chanel
Fashion lovers across the globe have always envied the French for their minimalist and effortless sense of style. While there are many versions of "French Chic", there is one thing they all have in common: making an effort and putting a lot of thought into an outfit, but making it LOOK effortless. 
Sound hard? It's not! Just follow these tips:
Simple Ensembles Rule. Always.
You know it – the classic white button down with skinny pants. The French stick with neutral color palettes and choose subtle over shocking.
Fast Fashion And Trends Are All A No.
No sweatpants, yoga pants, jeans with bling or skimpy tops. You're not fifteen anymore!
Invest In Quality.
French women take their time curating a wardrobe that flatters her. Do as French women do; take your time, savor, save and invest in garments you'll love for years to come.
Mix High And Low.
French women layer a mix of high and low pieces. It's what makes an outfit interesting. While my tote may be Chanel, the boots and leggings are both Forever 21!
No Hiding! Embrace Who You Are.
The French say no to anything that doesn't flatter. Knowing your body type and what colors work best for you goes a long way to feeling comfortable, confident and loving what's in your closet. When you love your closet, you won't feel the need to buy more, and you'll embrace your body.  
Thanks for reading, have a great week!