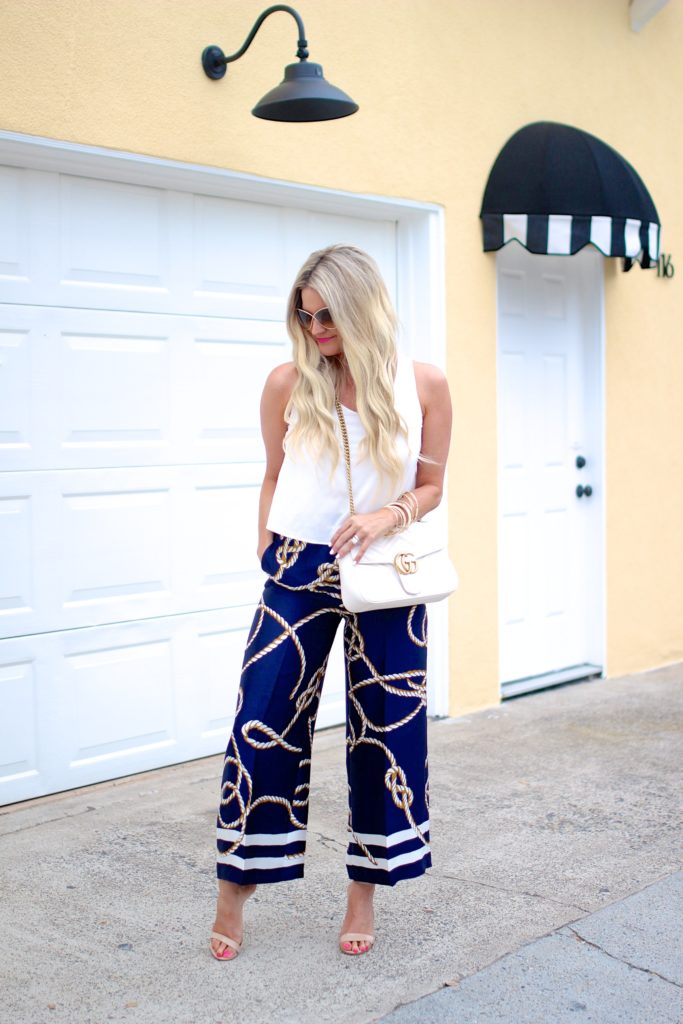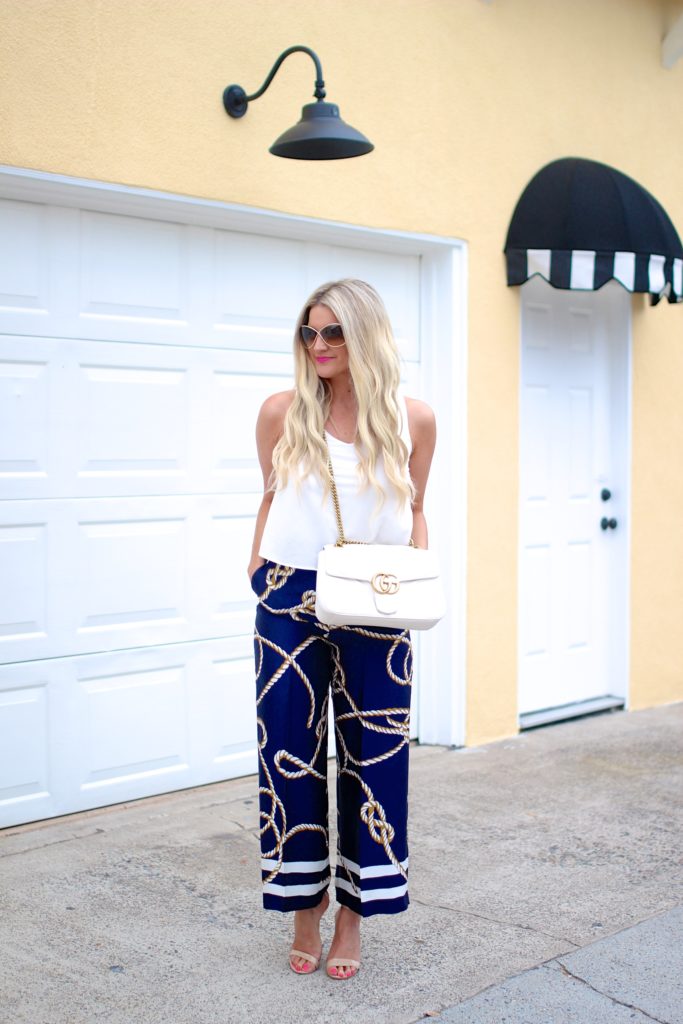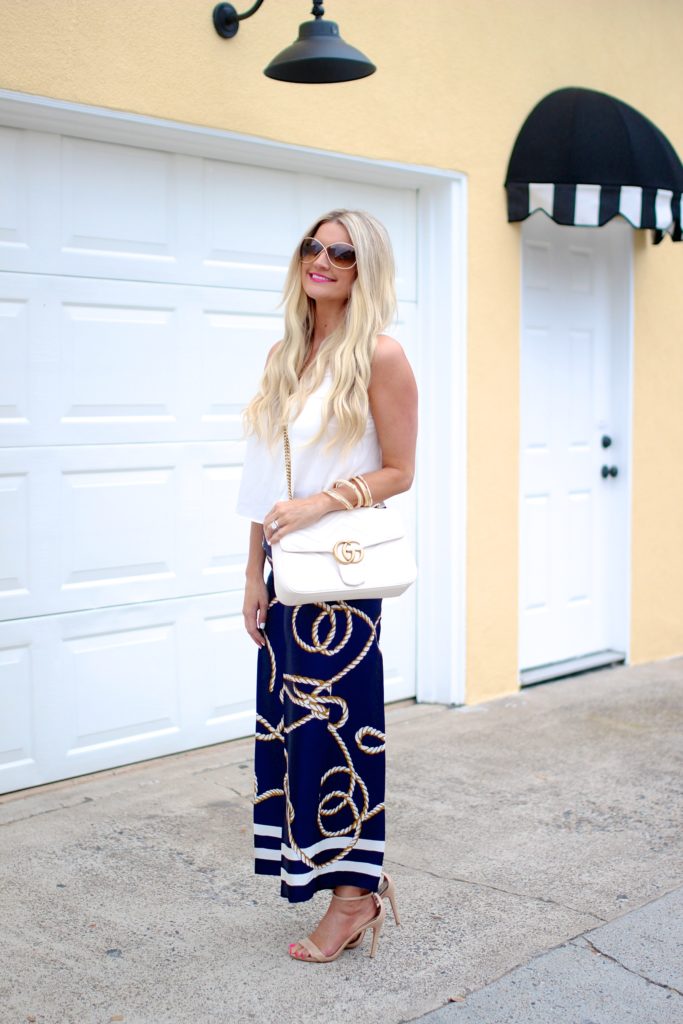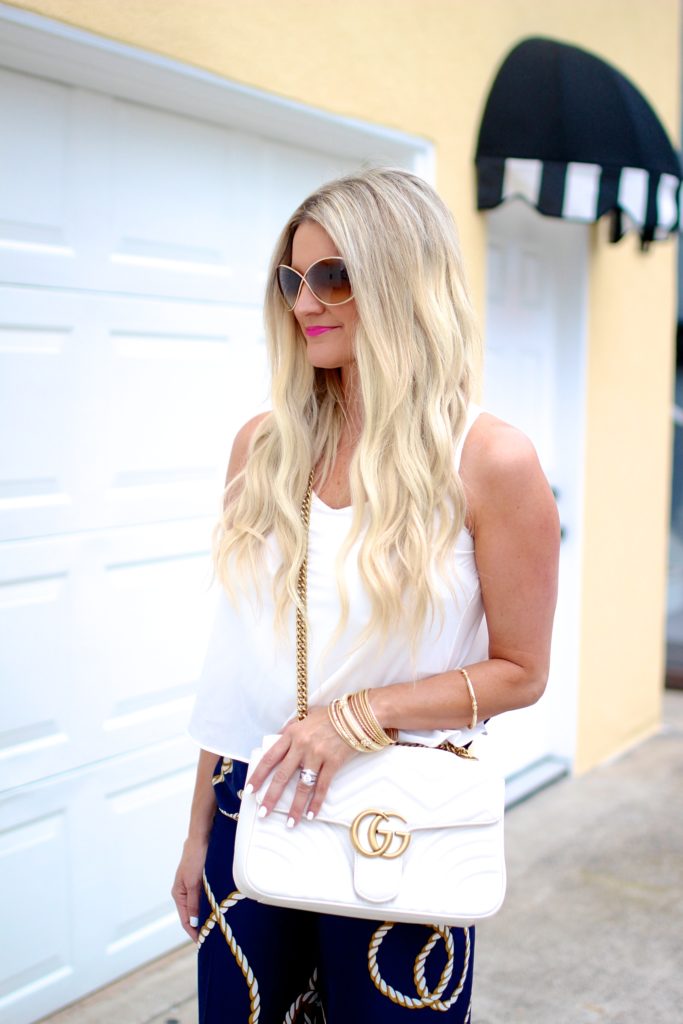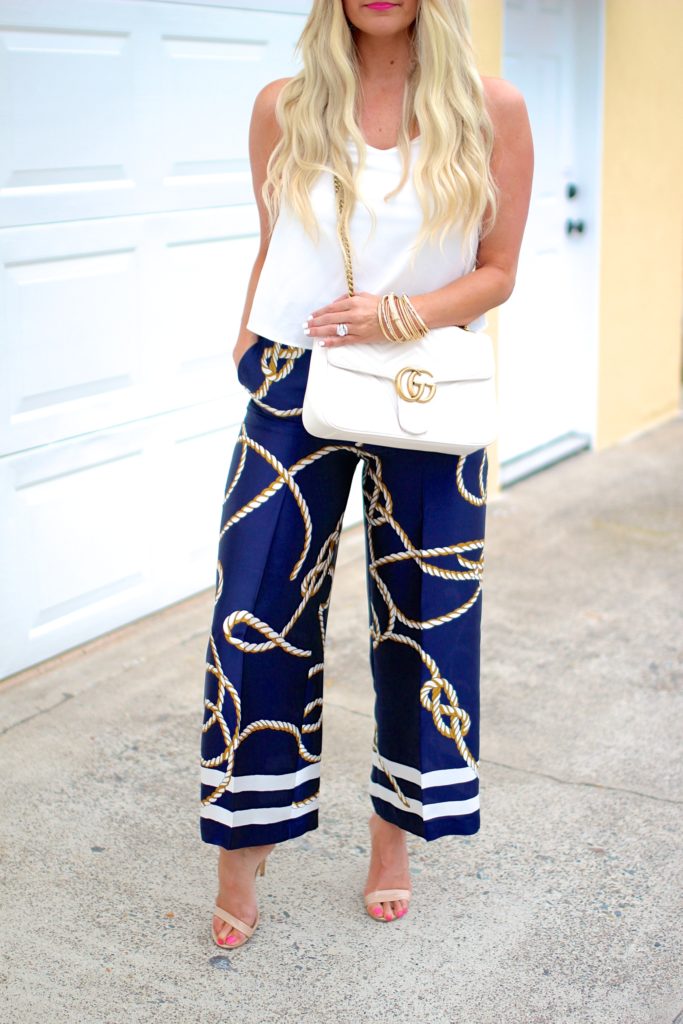 Tank: Macys | Pants: Zara (shorts version here)| Heels: Steve Madden | Glasses: Tom Ford | Bag: Gucci
I'm a total sucker for something out of the ordinary.
You never have to twist my arm to buy a new pair of pants, but when I see a fun print on them – I'm ALL IN! I love finding unique pieces that have some sort of "wink" to them. So these Zara pants were most certainly a home run. Not to mention, I always love a fun nautical print for summer!
Hope you guys had a great 4th! I took the week off, and it was so nice to just relax, use the pool and let's be honest – eat all the junk 🙂 Not looking forward to getting back on track this week though – blah! XO