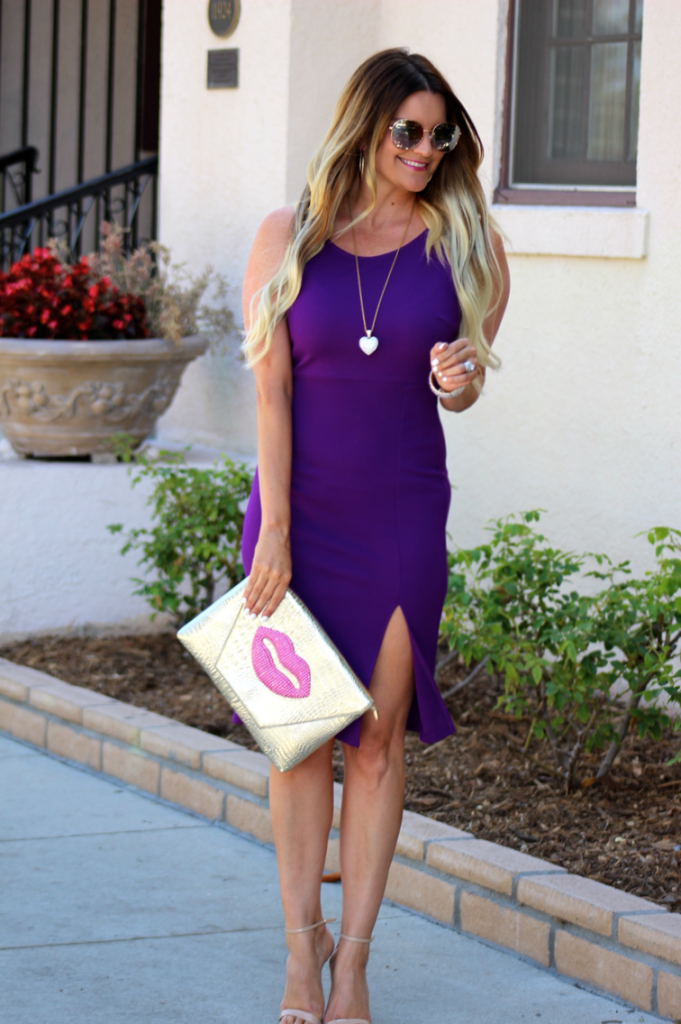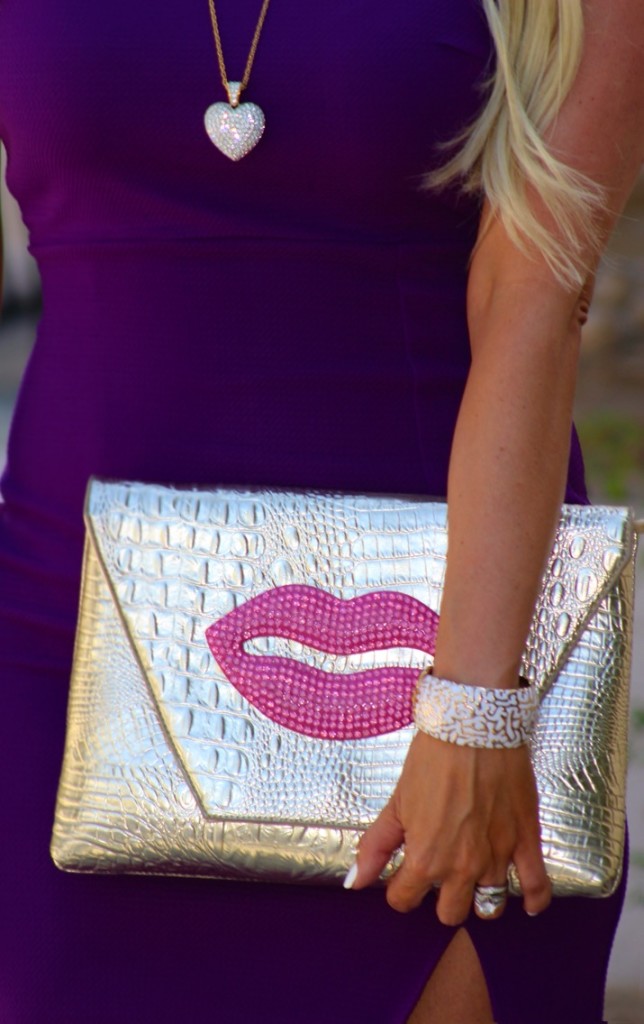 Dress:
Lulu's
| Heels:
Steve Madden
| Clutch:
Pink Haley
| Necklace: Swarovski | Bracelet: old | Glasses: old    
For my parents 40th Anniversary celebration, I was so torn between wearing this dress and basically anything black. Surprise, surprise – I ended up choosing a black dress 🙂 I don't own anything purple, so this dress really made me step outside of my comfort zone. I love the high slit in the front. Small details like that really make a simple dress stand out.
Hope you all have a great holiday weekend! Be safe & have fun! 
♥