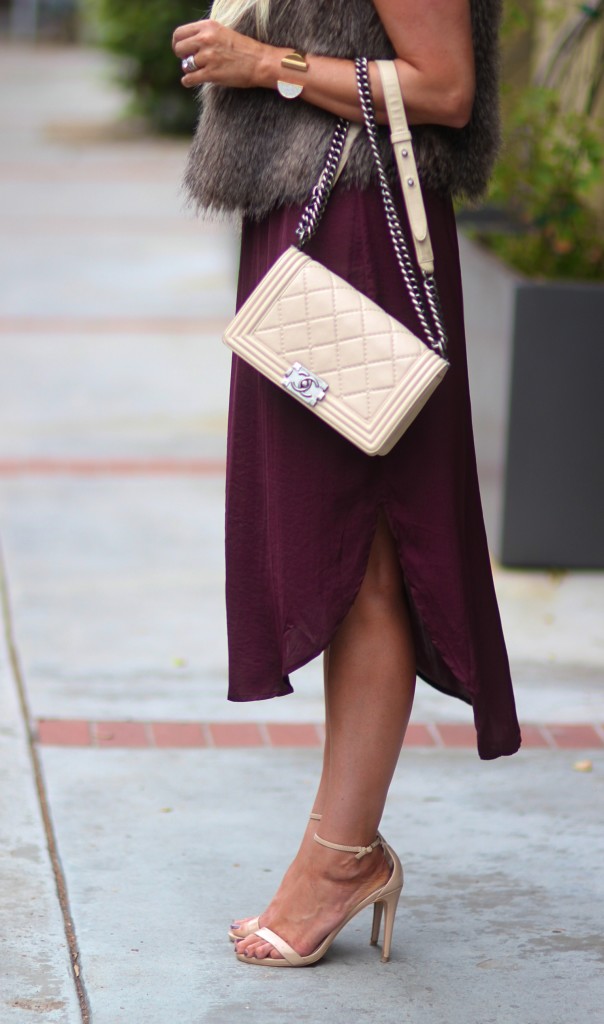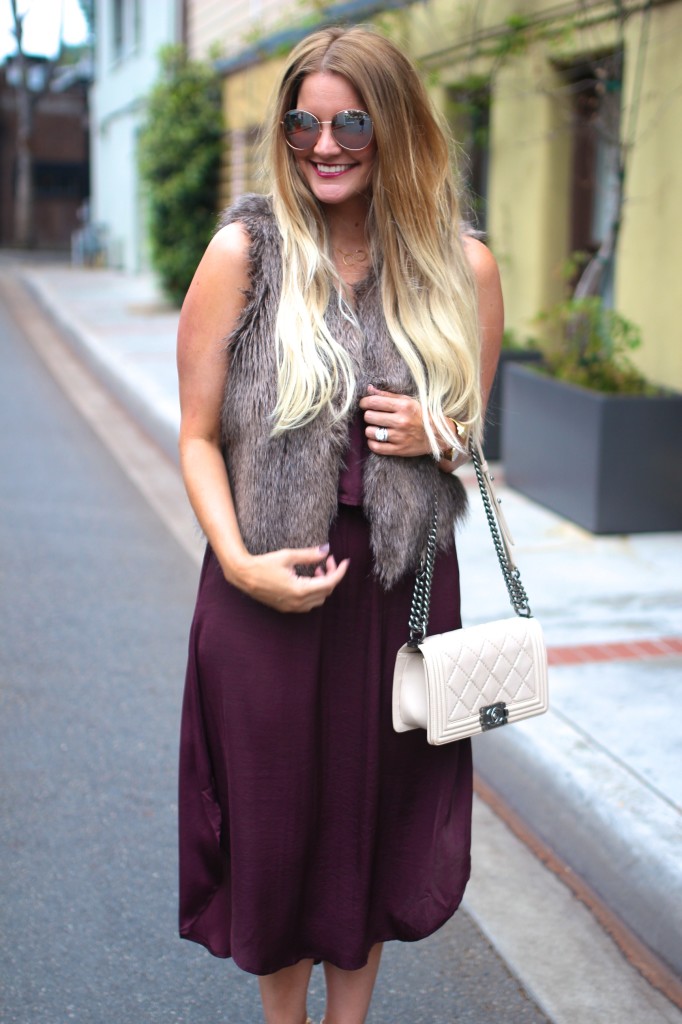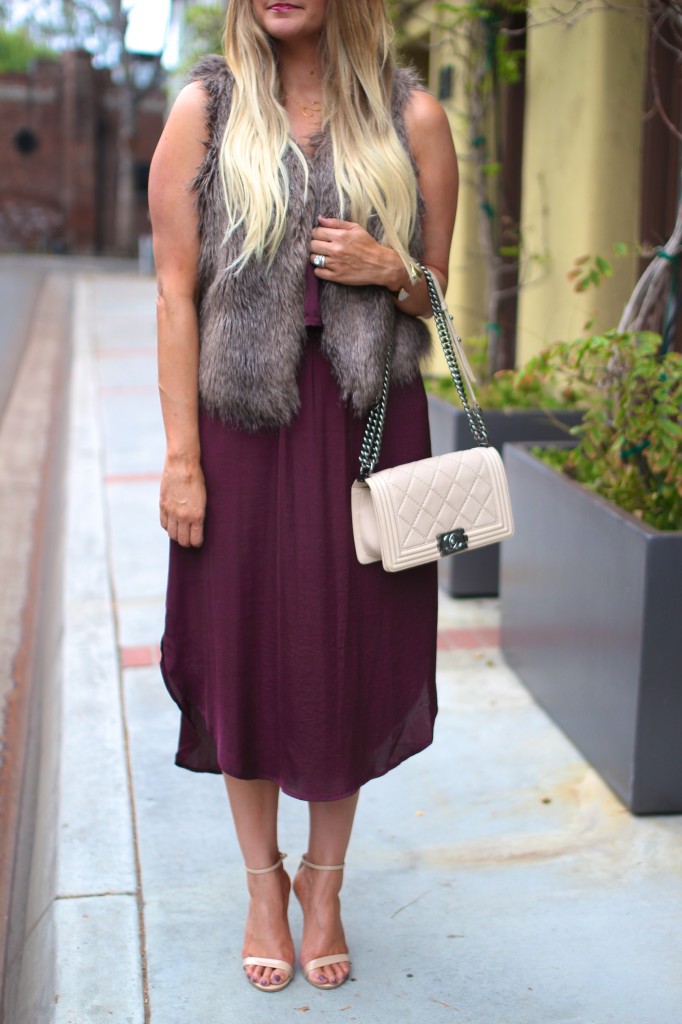 Dress:
H&M
| Vest: old
(

similar

,

similar

,

similar

)
| Heels:
S

teve Madden
| Bracelet:
c/o Rachel Zoe
| Glasses: old
(

similar

)
It's officially the first day of fall! The only way I know how to celebrate my absolute LOVE of this season, is to bring out the first faux fur vest. I mean…priorities, right? Also, my love of this H&M dress knows no bounds. And lucky you, because right now it's on major sale for under $15! Yes, you read that right. It comes in 2 colors, and will probably sell out fast because it's so good.
What's everyone up to this weekend? We've got a ton of blog pictures to take because I'm so behind. Not gonna lie, I'm pretty much dreading it because there is nothing worse than taking "fall fashion" pictures…when it's literally almost 100 outside. I'm talking vests, hats, sweaters, over-the-knee boots…ugh. It's going to be the worst 🙁 The things we do as bloggers, right?
Thank you so much for reading!