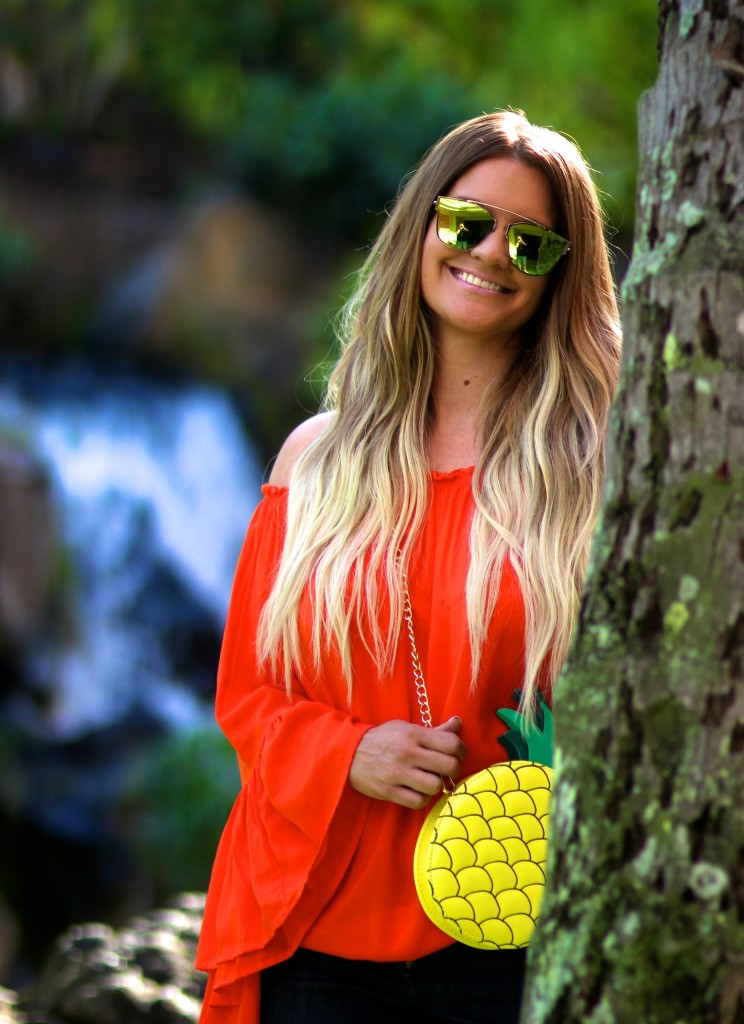 Cover-up:
Elan
| Shorts:
The Limited
| Wedges:
Liz Claiborne
| Crossbody:
Asos
| Sunnies: 
zeroUV
When it comes to vacations, there are always 3 things I instantly pack:
Something bright – √
Mirrored Sunnies – √
Fun Bag – √
The first two were easy, but I had a harder time thinking of a bag to bring until I spotted this cross body from Asos. I mean…how perfect for Maui! It was a great size, and really held a lot of my stuff when touring around the island. And what a shocker, this tunic is actually a cover-up, but I wore it as a top instead (I seem to be notorious for this trend lately – see

here

). I was sold the minute I saw those sleeves, hello summer drama!
Hope you all had a great weekend, and thanks for stopping by! Is it too early to start counting down to Friday?