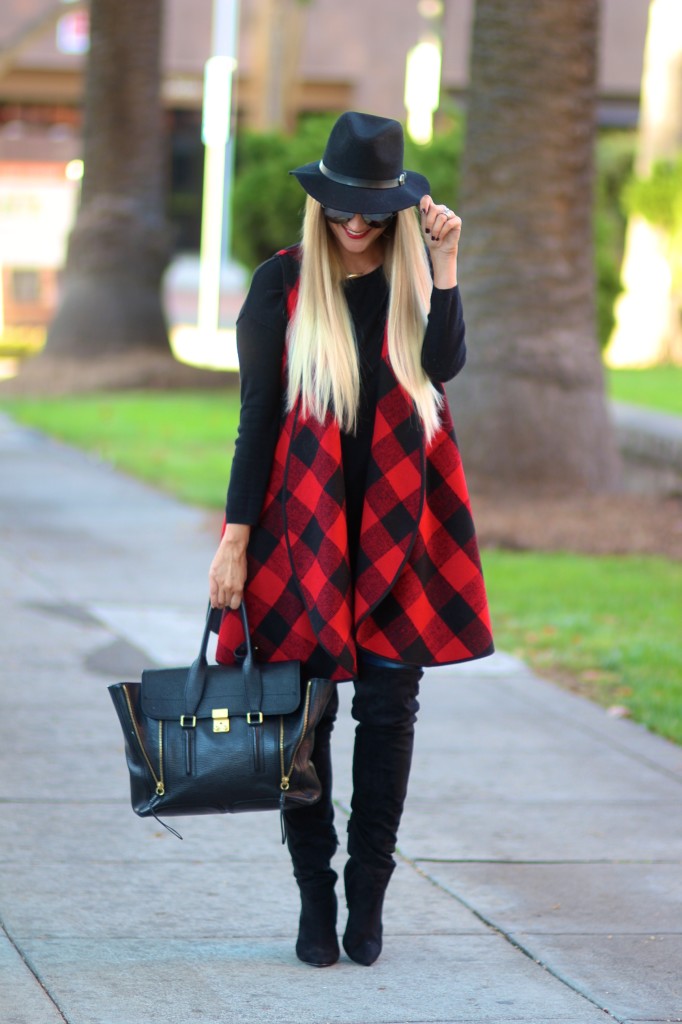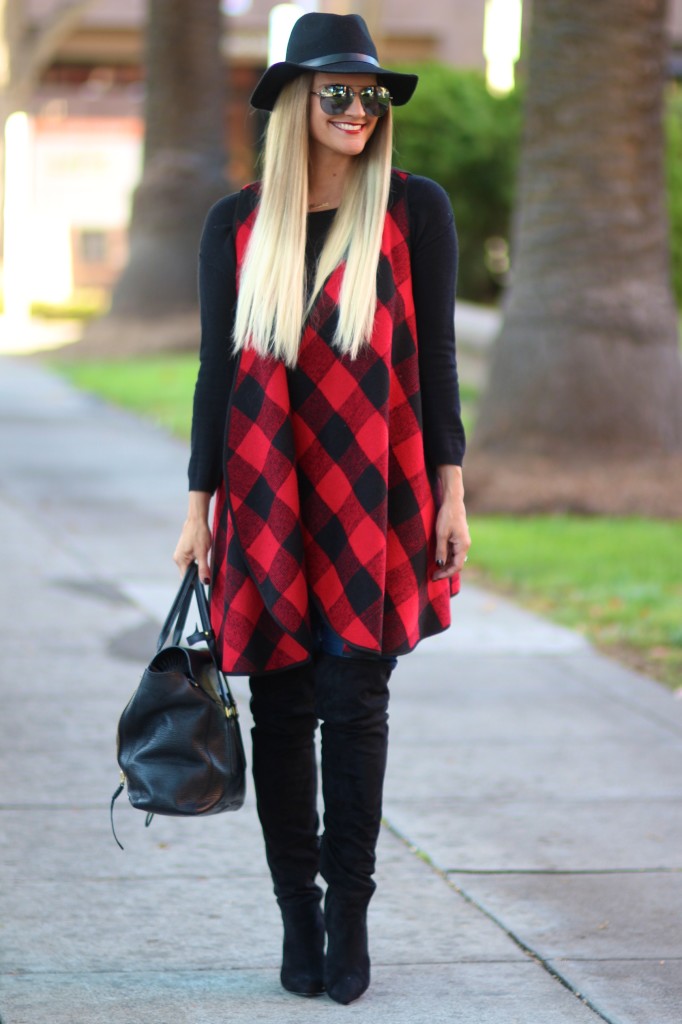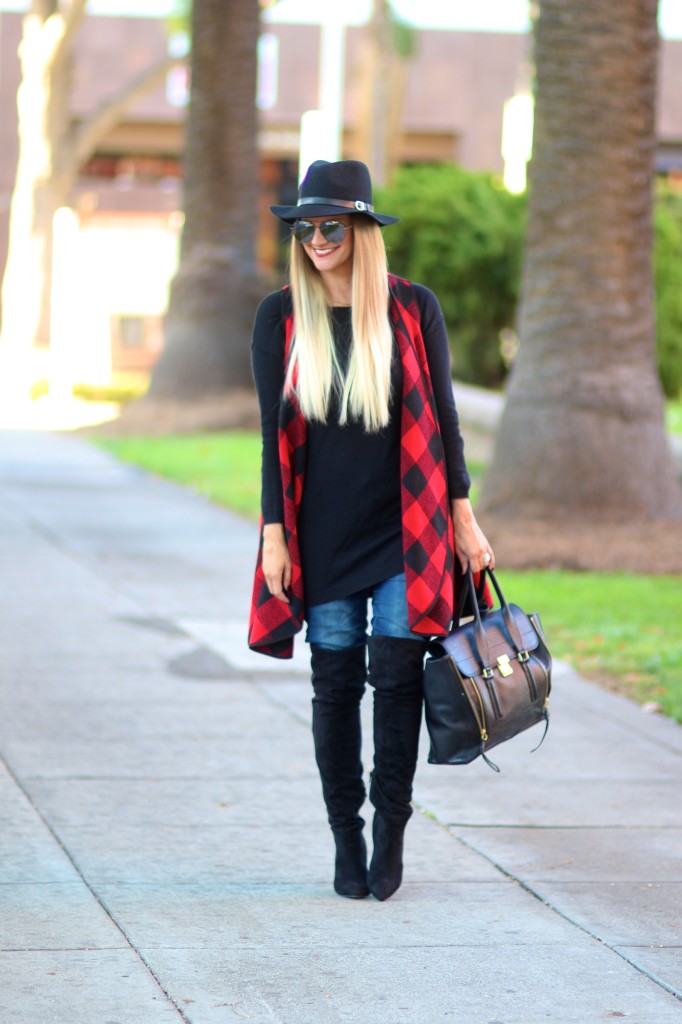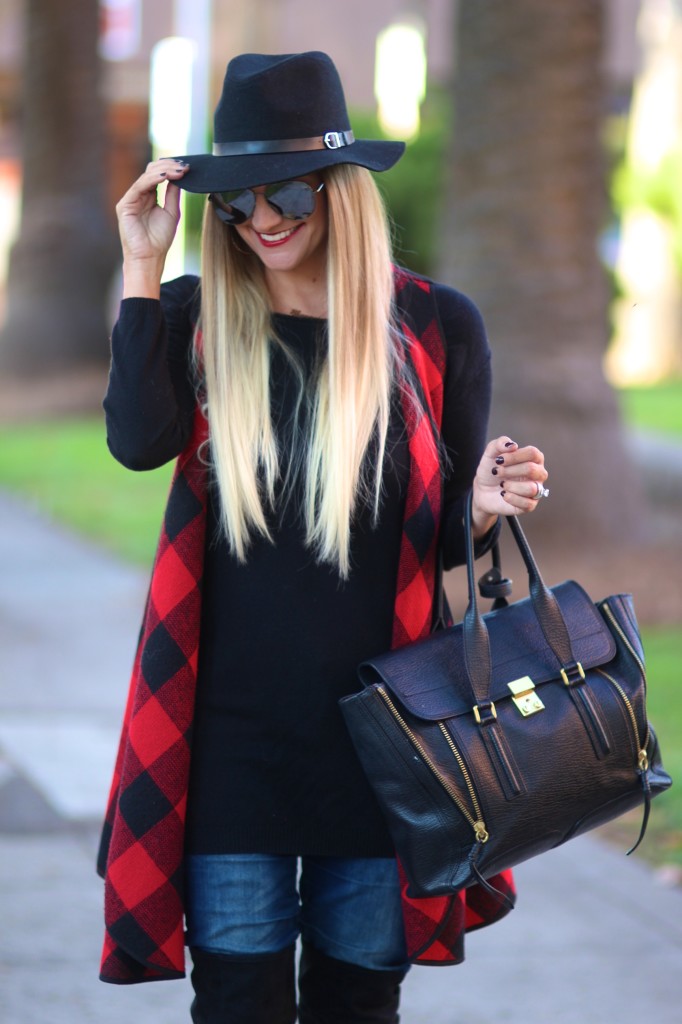 Sweater:
H&M
| Vest: old (other plaid favorites:
dress

,

blazer

,

scarf

 
) | Hat:
H&M
| Denim:
H&M
| Boots: old
(

similar

)
| Glasses: 
Quay
 | Bag:
Phillip Lim
The good news is that it FINALLY cooled down this week. The bad news? The heat is coming back! Insert major crying sad face here. I mean, really Orange County? Can you just give us a little glimpse of fall weather and have it stick around? While the leaves have been changing and falling, it's just not cold enough to break out the blanket scarves yet. We are talking about maybe doing a trip to Vermont next year, just so I can get all of my fall obsessions out of my system! Then maybe, just maybe I can pack fun vests like this, and all of my cold weather gear!
Hope you all have a great weekend! Any fun plans? I've got so many errands to run, but I'm making time to visit a pumpkin patch at some point. It's my most favorite "fall" thing to do! 
Thanks for reading!
-xo