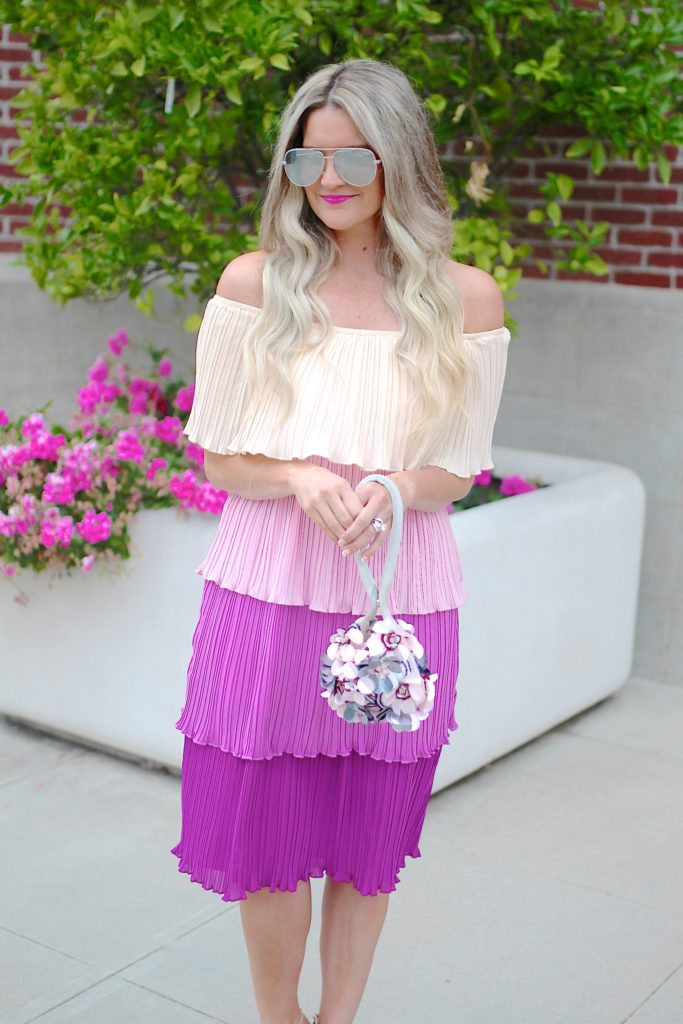 Dress: Mint Julep Boutique | Heels: Steve Madden | Bag: old | Glasses: Quay
OK, so this dress should probably be filed under "Spring Looks" because of all those pretty pastels. And it should also be filed under "Dress that I own in 5 colors". #Oops.
I'm working on a fun Q & A for you guys, so ask away! Fashion, family, travel, personal – I'll answer it all, so leave your questions in the comments below!
I appreciate you stopping by, have a great week! XO