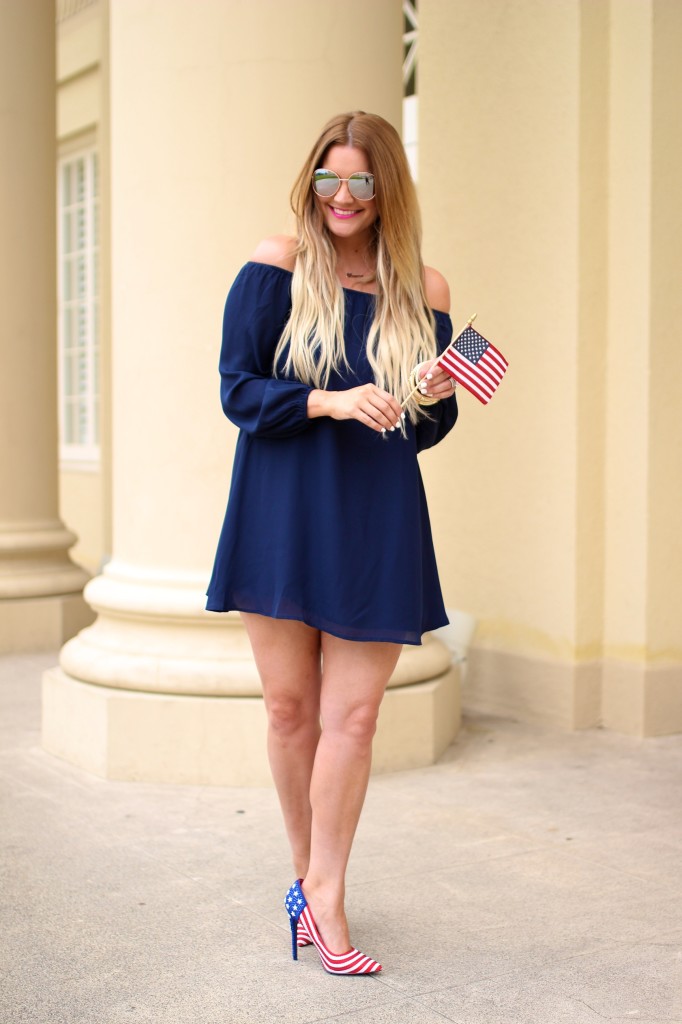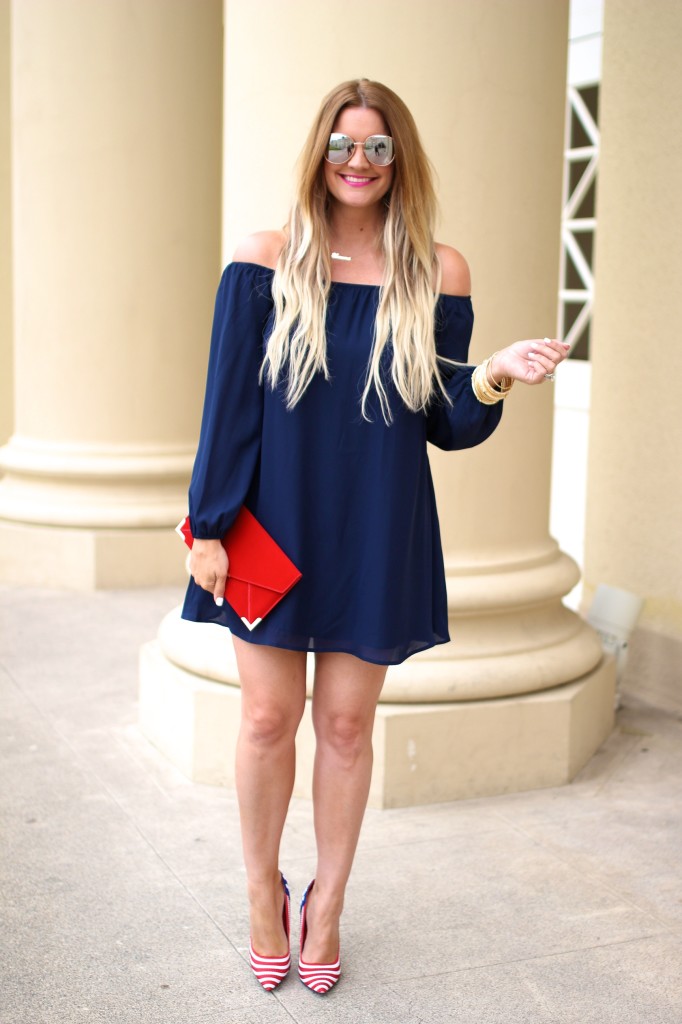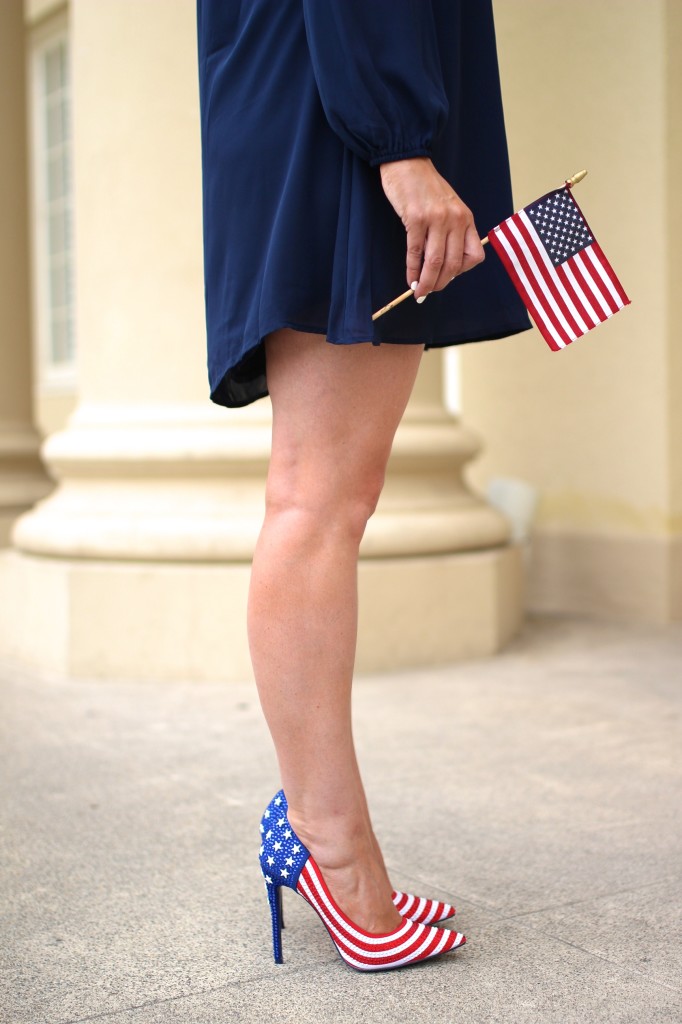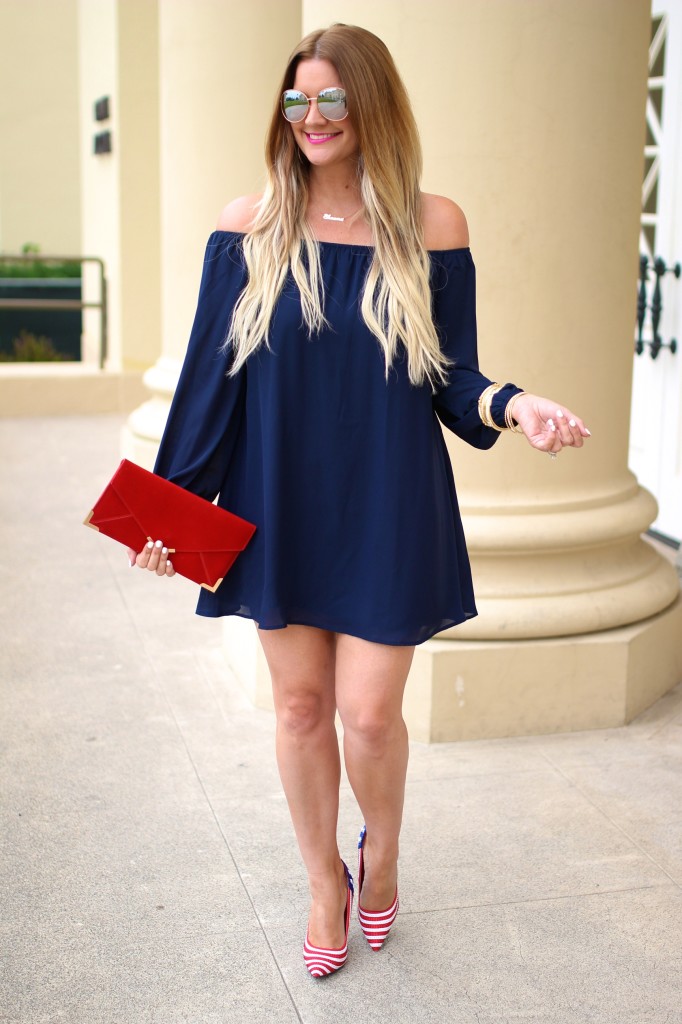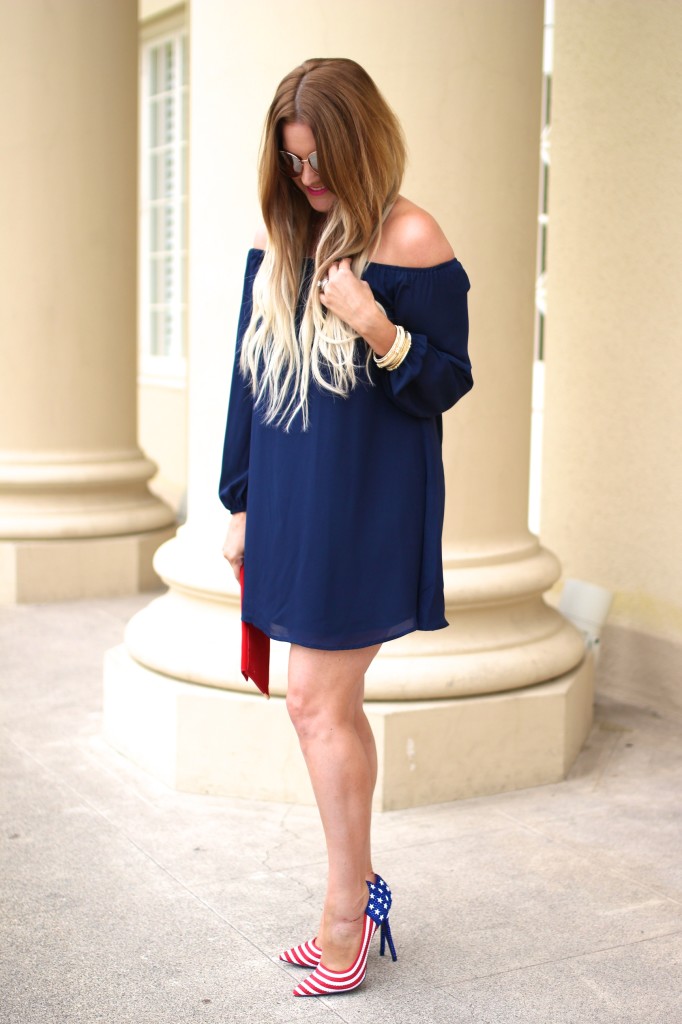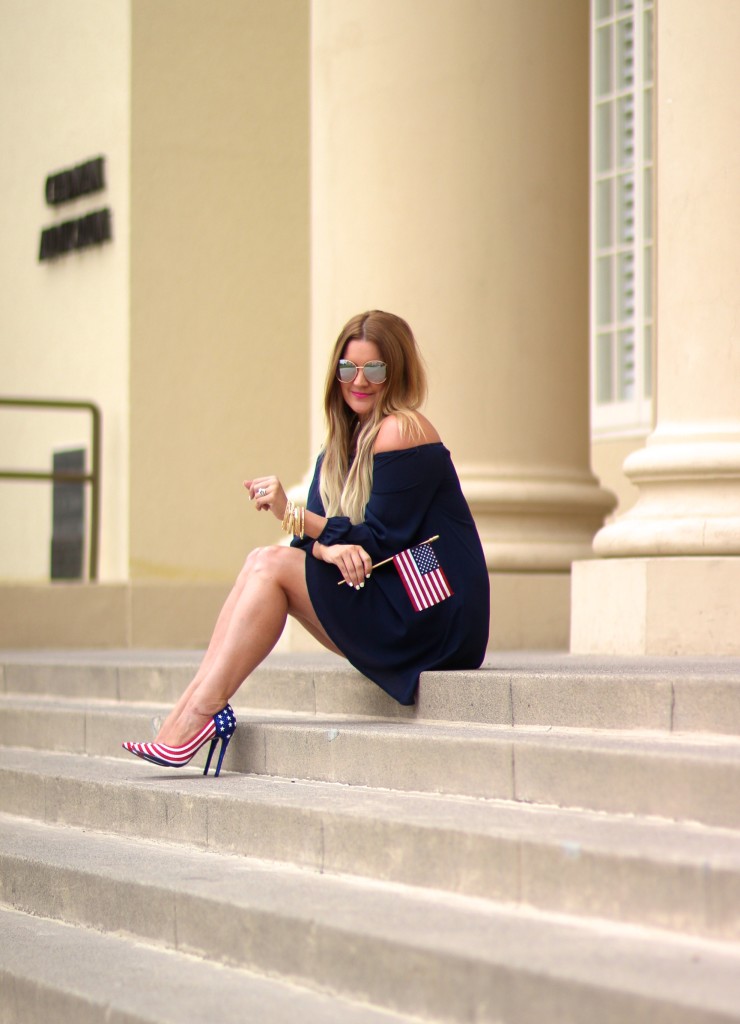 Dress:
Urban Outfitters
 | Heels:
Windsor
| Bracelets:
c/o Charming Charlie
| Glasses: old
(

similar

)
When the 4th of July is your absolute, hands down most FAVORITE holiday of the year, there is no question about these heels except for: "Do they come in my size?".
I really try my hardest to make wise purchasing decisions when it comes to my closet, so I was a little hesitant on what to do when I saw these. A few thoughts came to mind:
PROS: no one else will have them, they have sparkles!, they will go with anything red, white or blue, they have sparkles!, they are actually super comfortable, they have sparkles!
CONS: you can only wear them once a year.
Moral of the story: Sparkles for the win 😉
What are your plans for the 4th? I'm excited to hear! Thanks for reading!! 

♥

♥

♥

♥