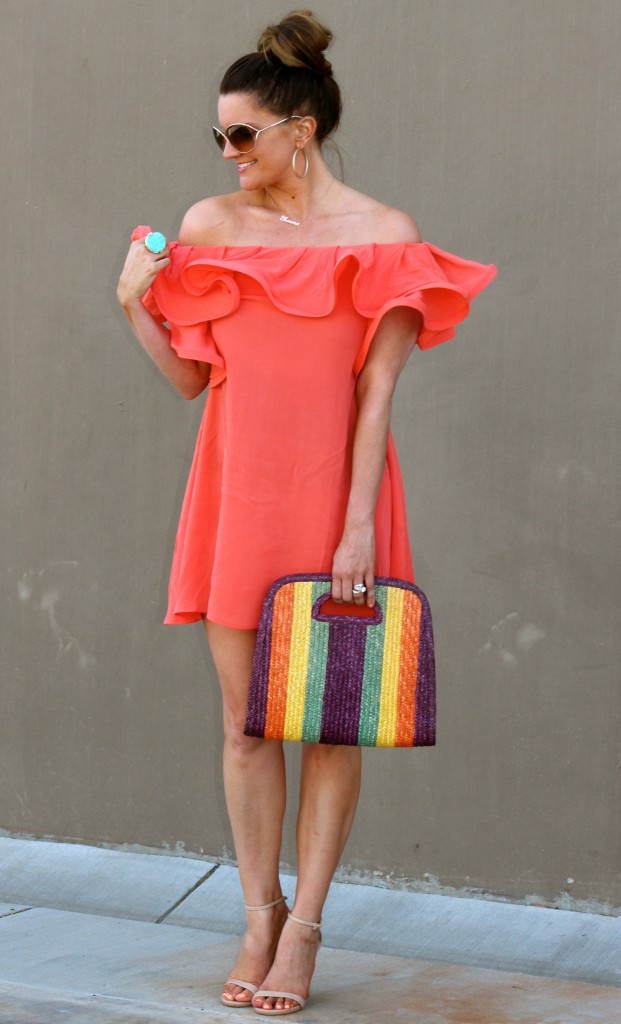 Dress:
Asos
| Heels:
Steve Madden
| Glasess:
Tom Ford
| Bag: Etsy | Ring: old | Nameplate Necklace:
Jennifer Zeuner
If you've followed me for awhile now, you are well aware that I love a dress that makes a serious fashion statement. And since I can't pass up a giant ruffle on anything…umm…ever…I was toast as soon as I saw this dress. On a side note, I call this clutch "Skittles" because it reminds me of the candy every time I use it. It also made me laugh when I purchased it, because the description of the bag said "vintage item from the 1980's". The 80's are already vintage?! Say it aint so!!
 Thanks for reading! Have a great week!