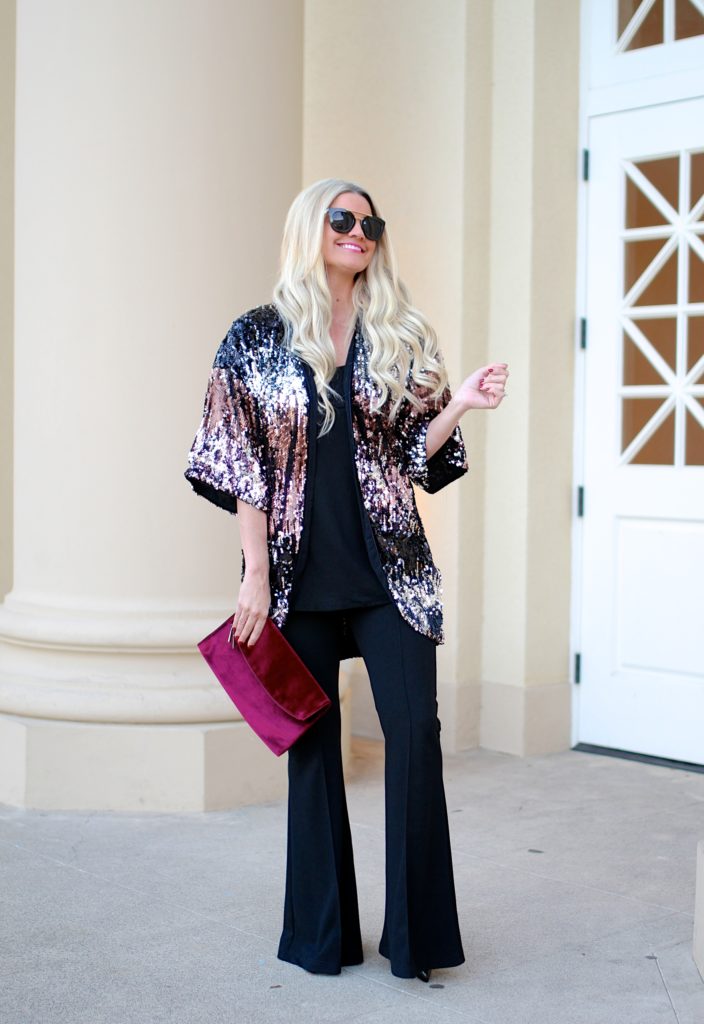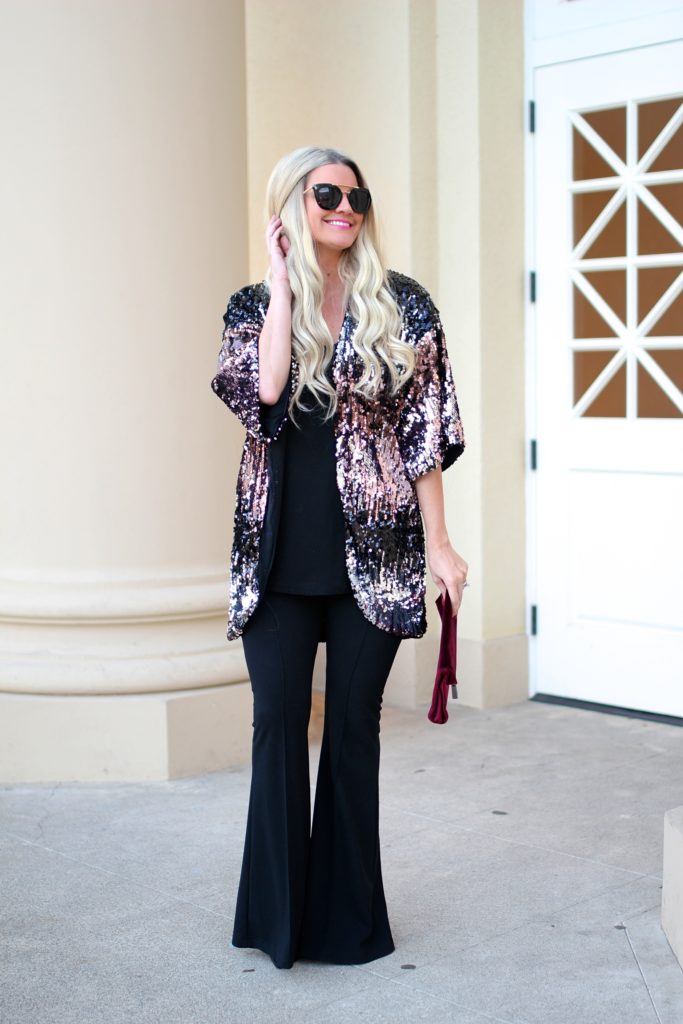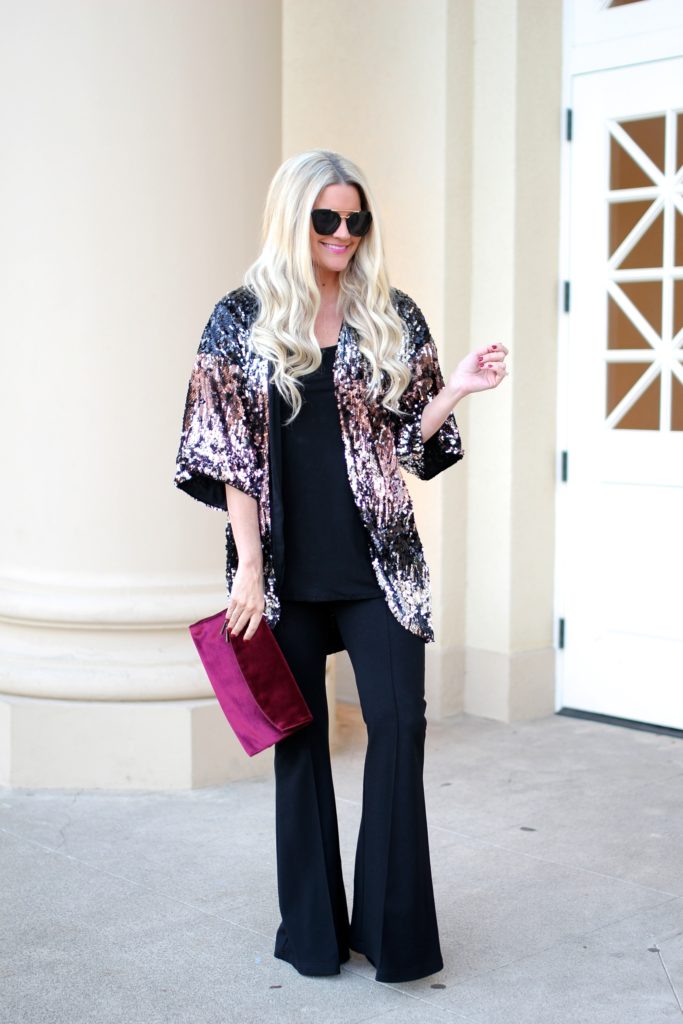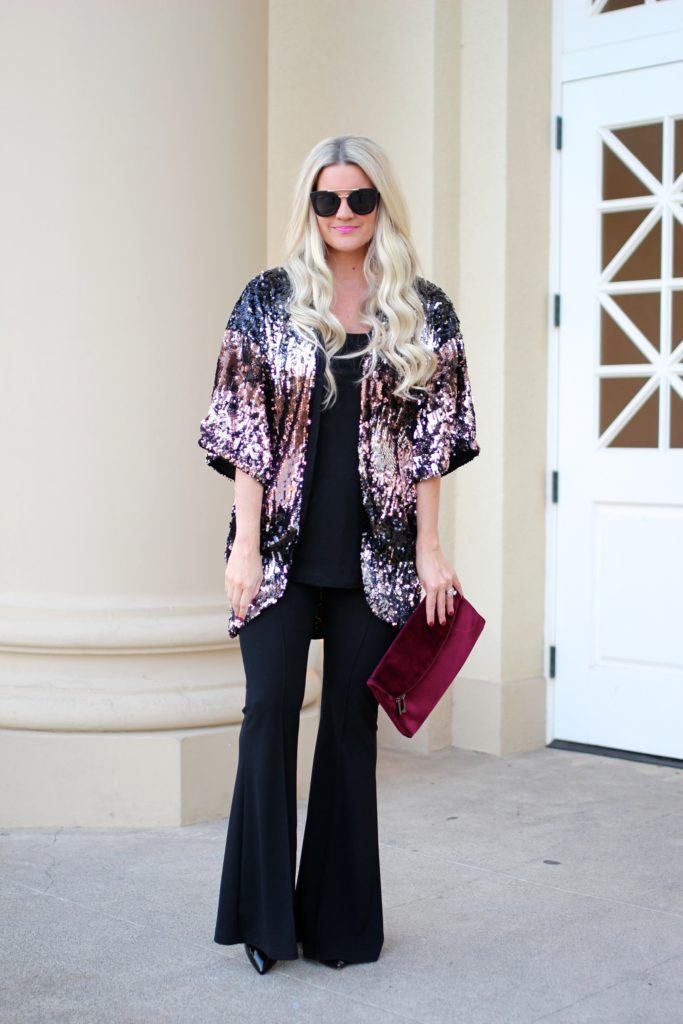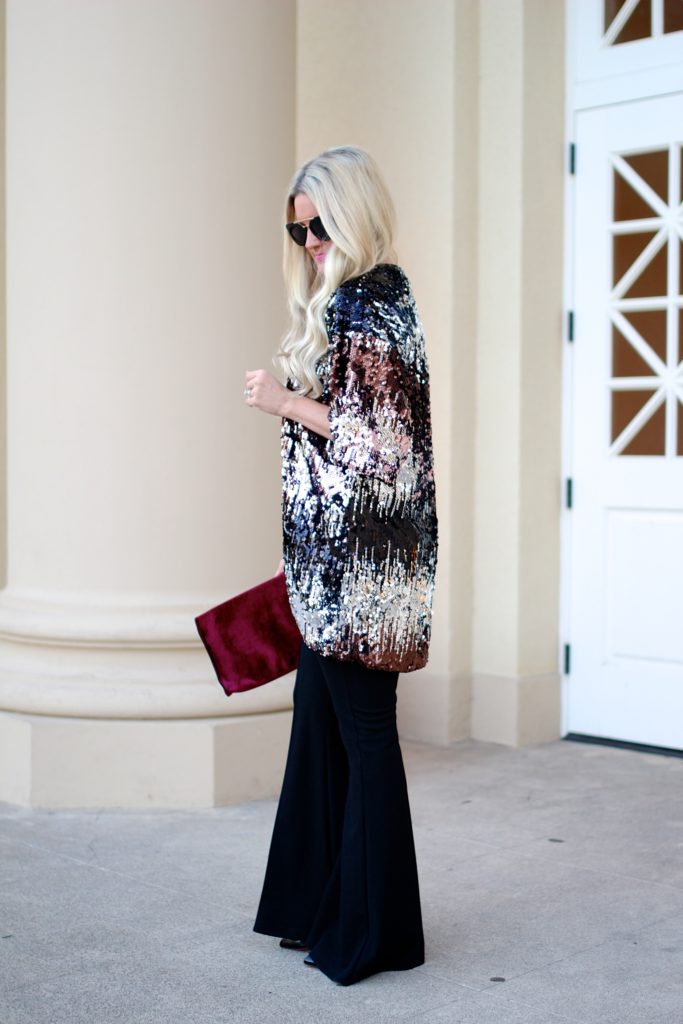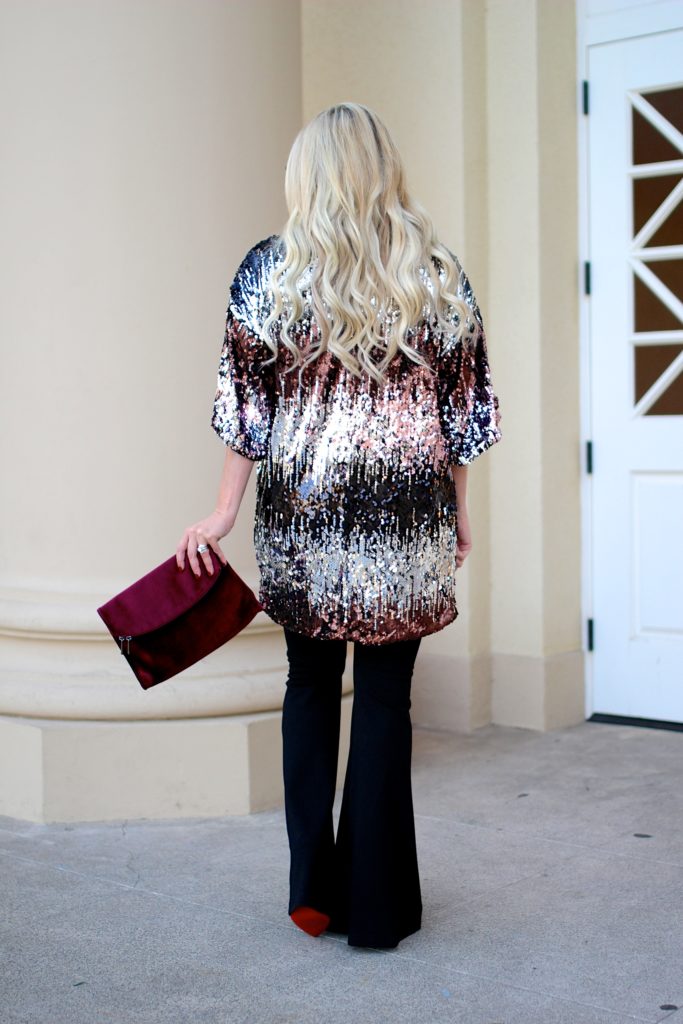 Kimono: old (love this) | Tank: Old Navy | Pants: old | Clutch: old | Glasses: Prada
When it comes to this time of year and clothing options, is there really such a thing as being "over the top"? Like, too much sparkle? Too much shine? Too much fur?
ABSOLUTELY NOT.
If you were to look at any of my online browser windows right now, the first thing you'd see is that they are all a little "loud". Whether it's sequins, studs or faux fur anything, I dive head first from Thanksgiving all the way until NYE.
And if anyone has a darn thing to say about it, my response will simply be: "What can I say? I'm overwhelmed with the holiday spirit".
Yep, blame it all on Santa 🙂