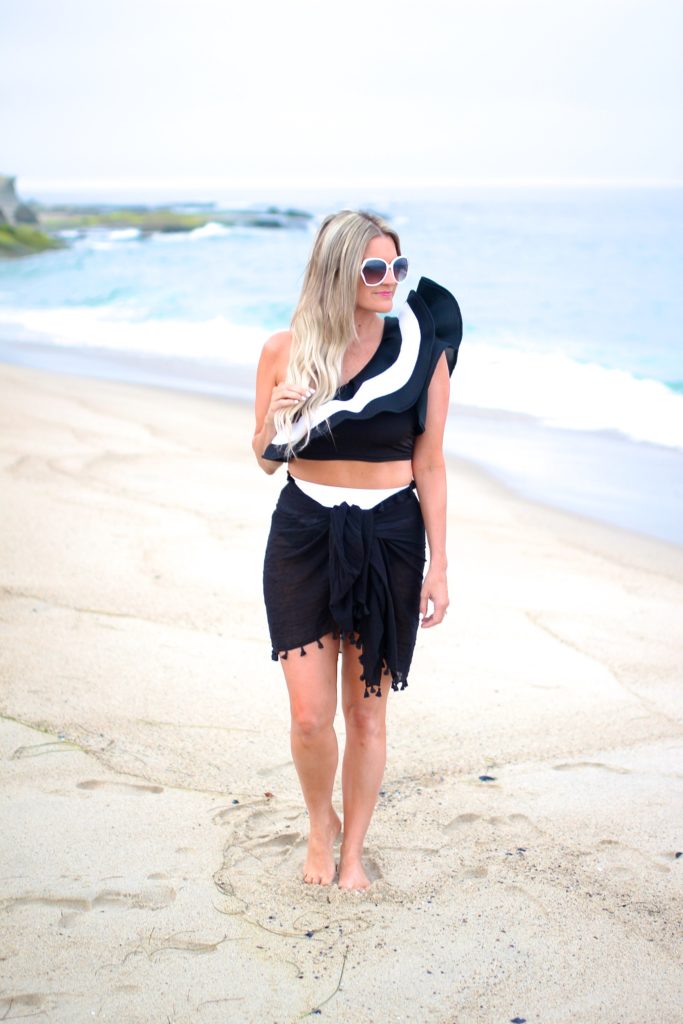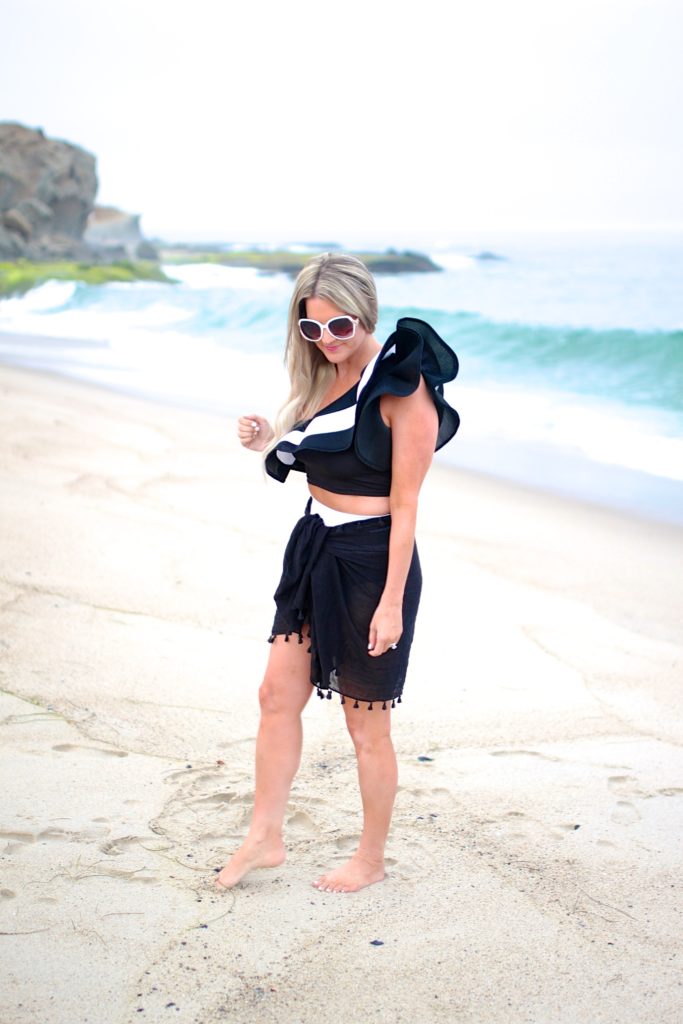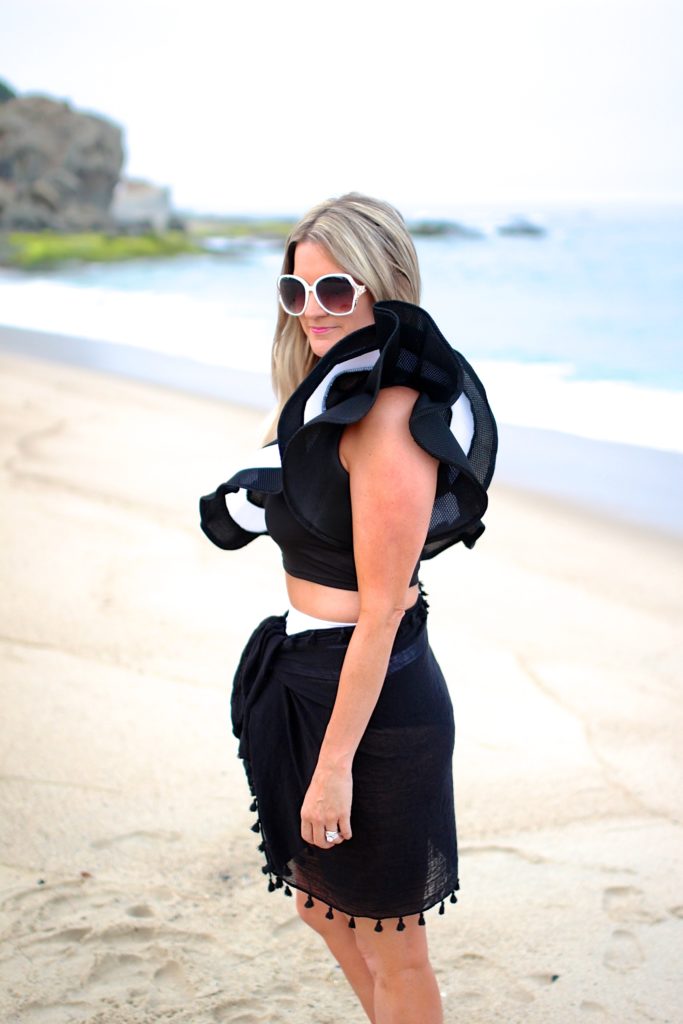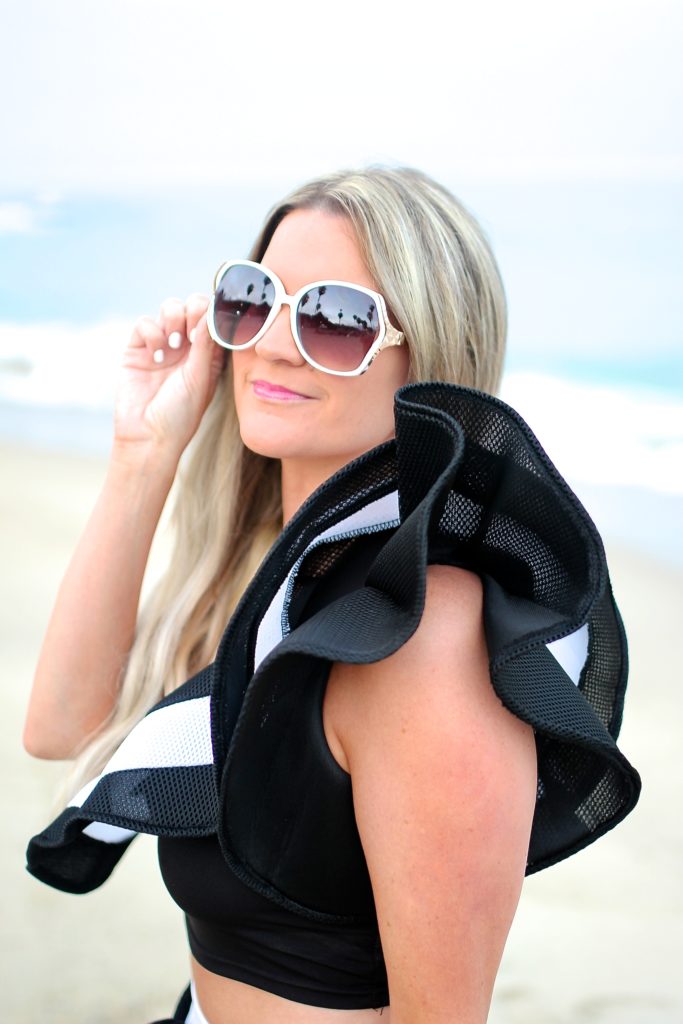 Suit: Elegant Taste | Sarong: Seafolly | Glasses: Impressions
I grabbed this swimmie last year for our trip to Bora Bora, except it was delivered the day we left.
Bummed.
Then I had planned on packing it this summer for a girls trip to Palm Springs.
Postponed.
My last hope was our vacation to Lake Tahoe next week.
Except: Cancelled.
So I decided that since it was destined to go nowhere fun and exciting this summer (and well, neither was I), it was still going to see the light of day, only this time in our pool or local beach.
Because if Covid has taught us anything these past few months, it's why wait for that perfect moment? In 2020, you just gotta make it work!