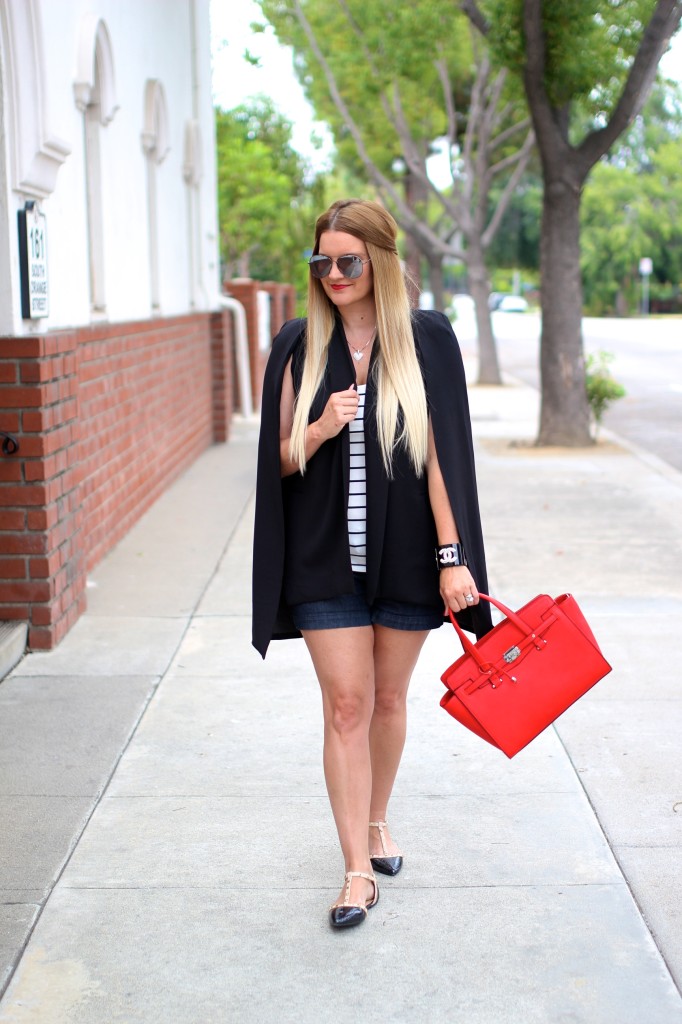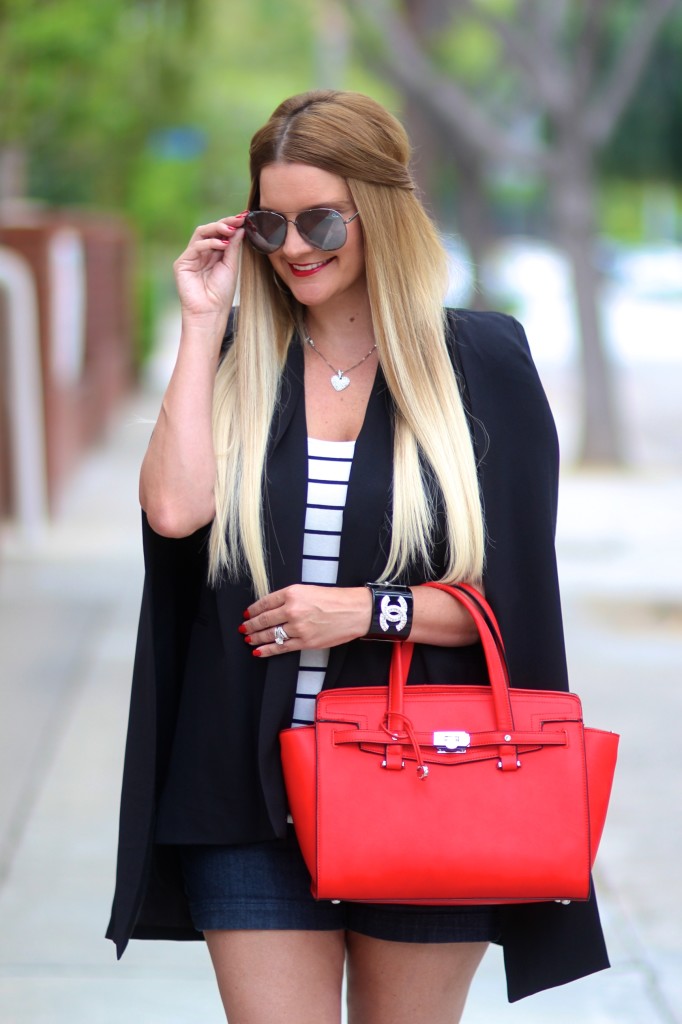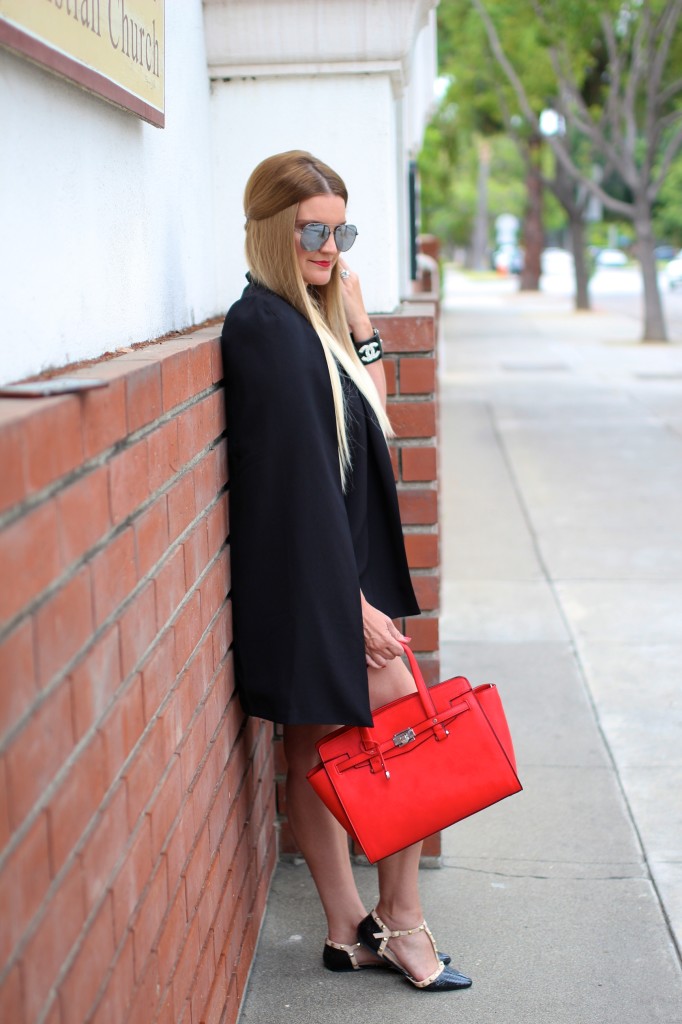 Cape: old

(

exact

)

 | Tank: old

(

similar

)

| Shorts:

The Limited

| Shoes: old

(

similar

)

| Bag: old

(

similar

) 

| Sunglasses:

Quay

| Necklace: 

Swarovski

    This time between seasons is always the hardest for me, fashion wise. It's not quite summer, and it's definitely not fall…so what's a gal to do with her wardrobe? One thing is for sure, I don't want to buy a bunch of new clothes, because most likely I won't get a lot of use out of whatever I get.   The solution? It's what I like to call Shopping My Closet. Using what I've got to get me through this "waiting" period, until the weather begins to change from one season to the next. Here are the tips I use when shopping, making it easier in the long run for me to shop my closet:  

1) Get Organized

– If you can't see your clothes, you don't know what you have. Try on everything, and narrow down your choices to things that fit and are in good condition. Donate the rest.  

2) Buy Transitional Pieces

– These are pieces that can be worn from season to season. You'll find that you'll spend less on clothing when an item can seamlessly go from summer to fall. Light weight sweaters, cardigans, wrap dresses , pencil skirts and denim are all items that can take you through multiple seasons.  

3) Invest In Timeless Pieces

– A little black dress, wrap dress, capes, a good blazer, dress pants, great fitting denim, a good leather jacket and my favorite – well constructed coats. Limit the amount of trendy pieces!    Thank you so much for reading, and hope you are having the best Labor Day weekend, friends! Can't believe summer is over…sad!