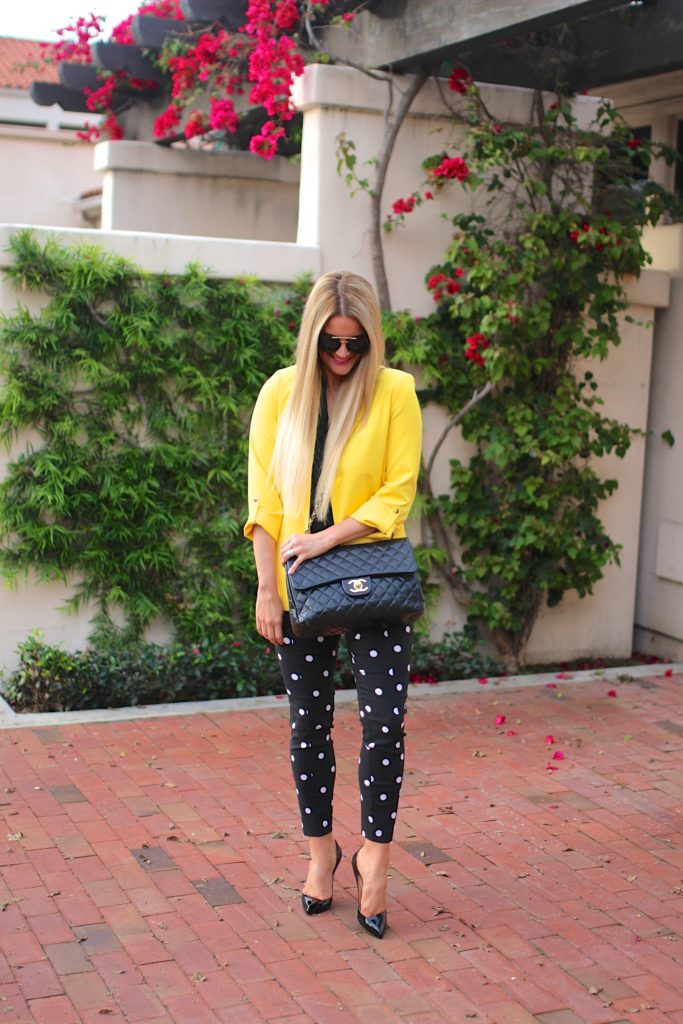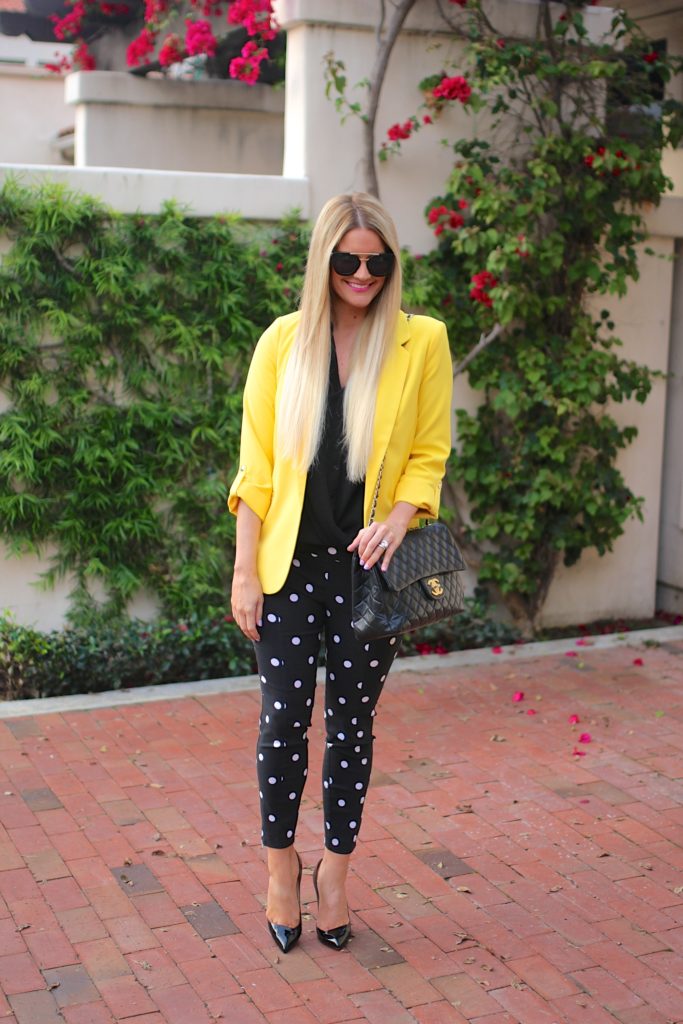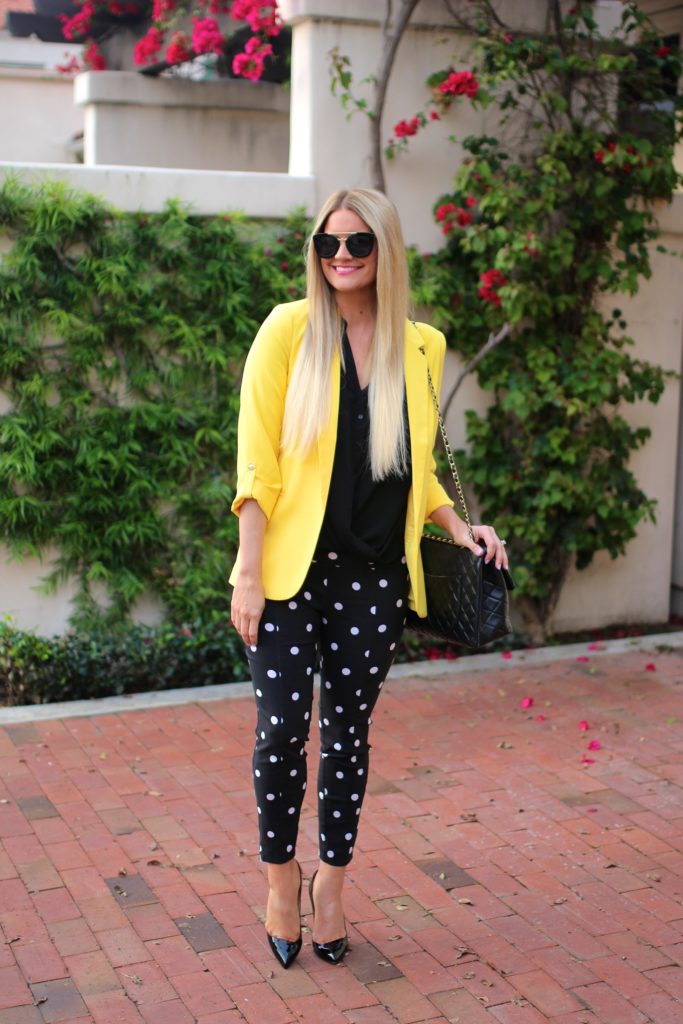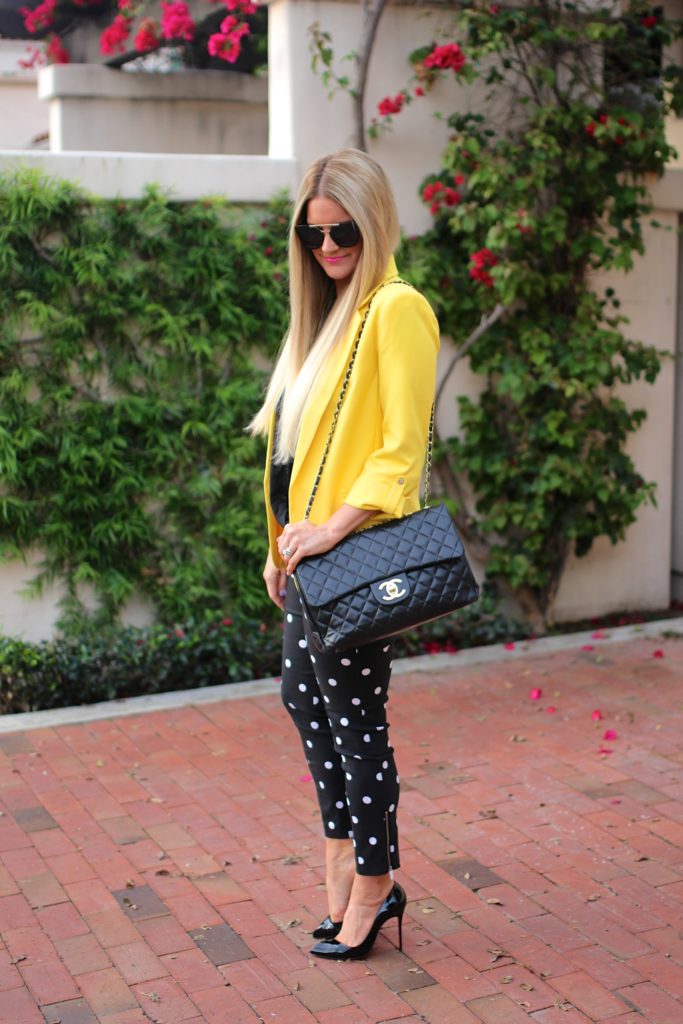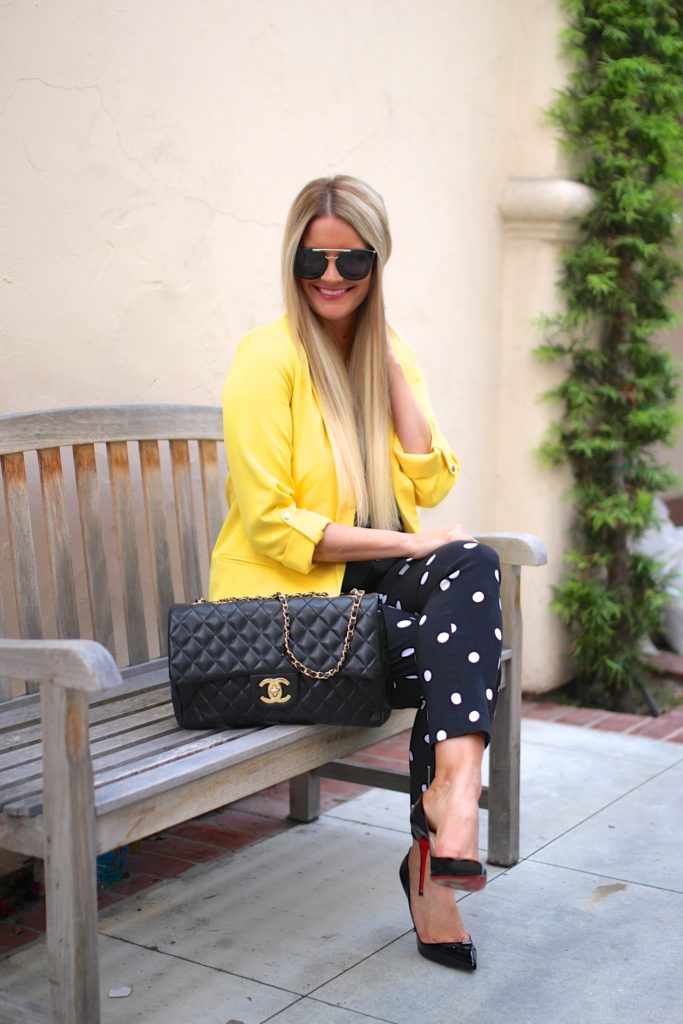 Blazer: Forever 21 | Top: Lush | Leggings: NY&Co | Heels: Louboutin | Glasses: Prada
I've had so many good NY&Co buys in the past, but these pull-on slim leggings rank at the top of my list. Typically I don't like to buy pants online because it's so hard to tell what the fit will be like, but I took a chance because they were leggings and I figured it would be easier to gage, and what a gem they turned out to be! Plus they are currently on sale for $29 and you can't beat that.
I'm still recovering from Vegas, and am slowly getting my voice back. I started losing it on the 1st night! I always forget how much the smoke bothers me, and apparently the older I get it affects my lungs/voice more than it used to at 21 🙂 All in all, it was such a fun sister trip, and we are now only 3 weeks away from the wedding! Time needs to sloooowwwww down….
Have a great weekend!