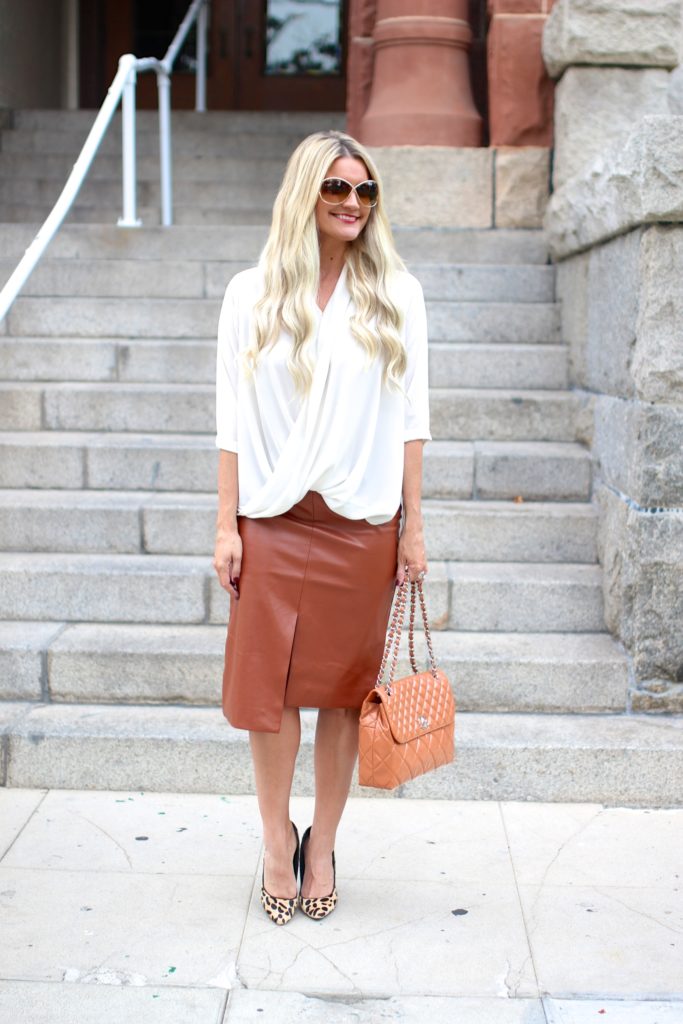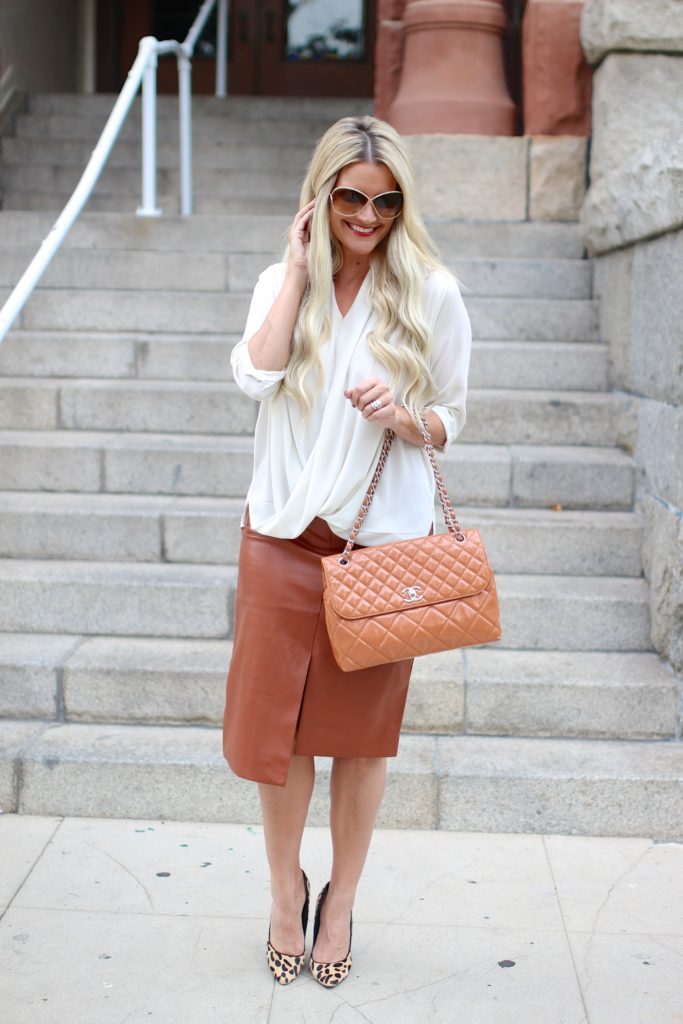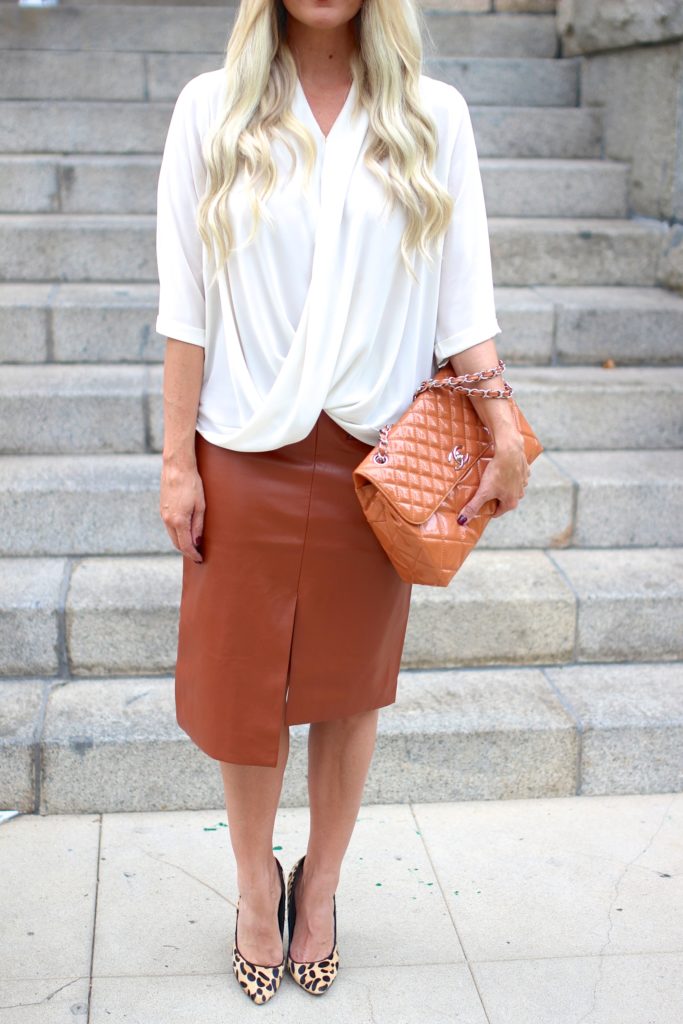 Top: old (similar) | Skirt: Forever 21 | Heels: old (similar) | Glasses: Tom Ford | Bag: Chanel
I'm not gonna beat around the bush.
So let's minimize the chit-chat and just cut to the chase.
I hit gold when I stumbled upon this Forever 21 skirt last week. Not only does it come in 2 colors, but it's currently on sale for a ridiculous price of $30! And let's all agree now that this skirt looks like it belongs in a higher price range? It feels like real leather too, which is just a super added bonus.
Hope you guys have a great weekend! We are celebrating my Grandma's birthday on Saturday. She will be 94! She's the cutest little spitfire, and I can't wait to celebrate her! ♥ -xo