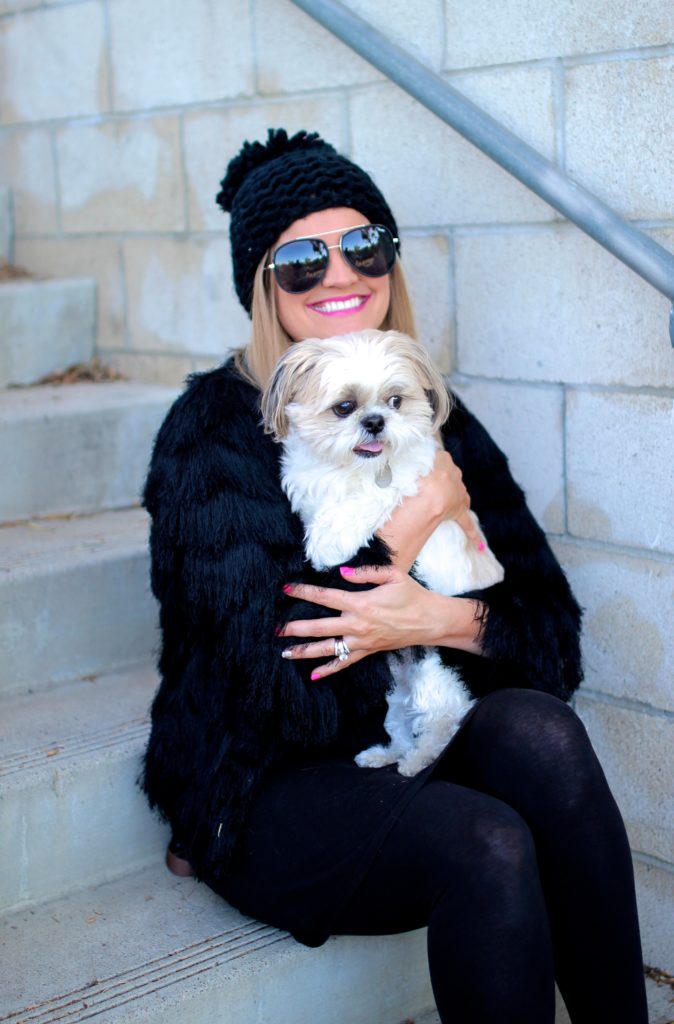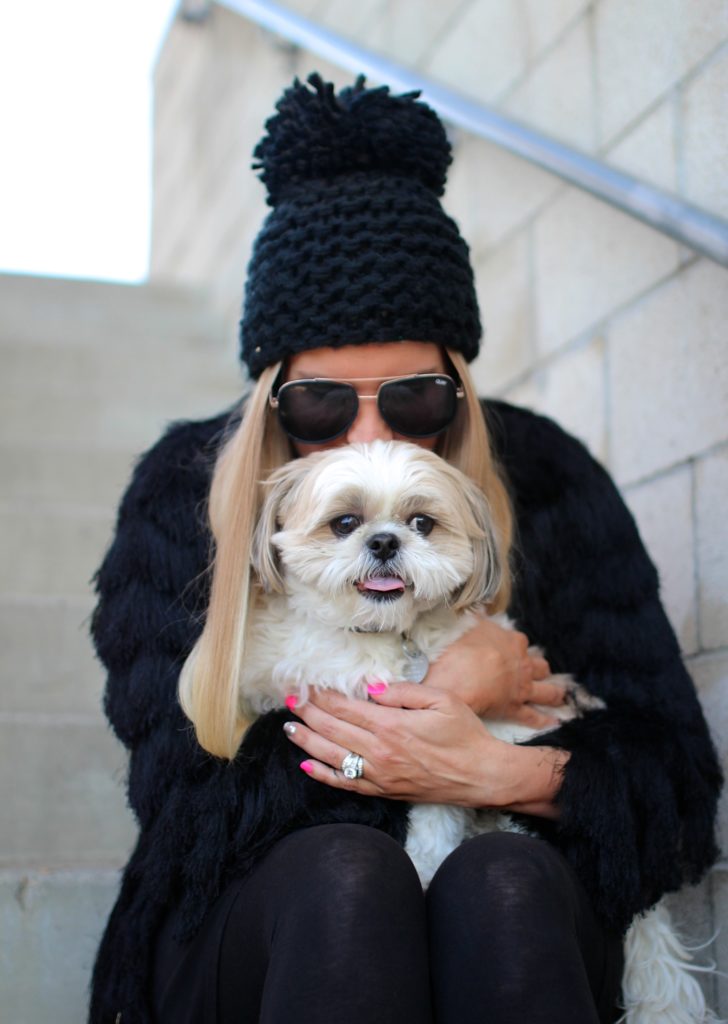 ♥   ♥   ♥   ♥   ♥   ♥ 
So this is a very special post, because my favorite fur baby is turning 6 today! In honor of this little guy's birthday, I wanted to share SIX things I love most about him:
♥  This is a dog that loves playing with his toys at ALL hours of the day! It makes me laugh how much he can shake the heck out of one in the middle of the night. A few of his favorites are green inchworm, piggy, baby lamb chop and blue key (we name each toy – I know…we're a lot)
♥  My favorite trick he can do is "High 5". My sister taught him as a puppy, and when you say "high 5", he gets up on both legs and taps your hands with both paws
♥ I love his soft little snores, they melt my heart
♥  Riley loves to lick…but only my husband. He won't lick me or even strangers, just Dad. Totally OK by me – I'd rather have the cuddles!
♥  I love when he gets a burst of energy and runs around the house like crazy. When he gets that excited, he prances like a reindeer
♥  I love how TRULY happy he makes us. He may be a dog, but a special one he is. Sometimes I just look at him and think "I could not love your cute little face more!" He fills our hearts with so much joy!
♥ Bonus: This was his debut on the blog. Such a baby…
Happy Birthday, sweet Riley! We love you so much!