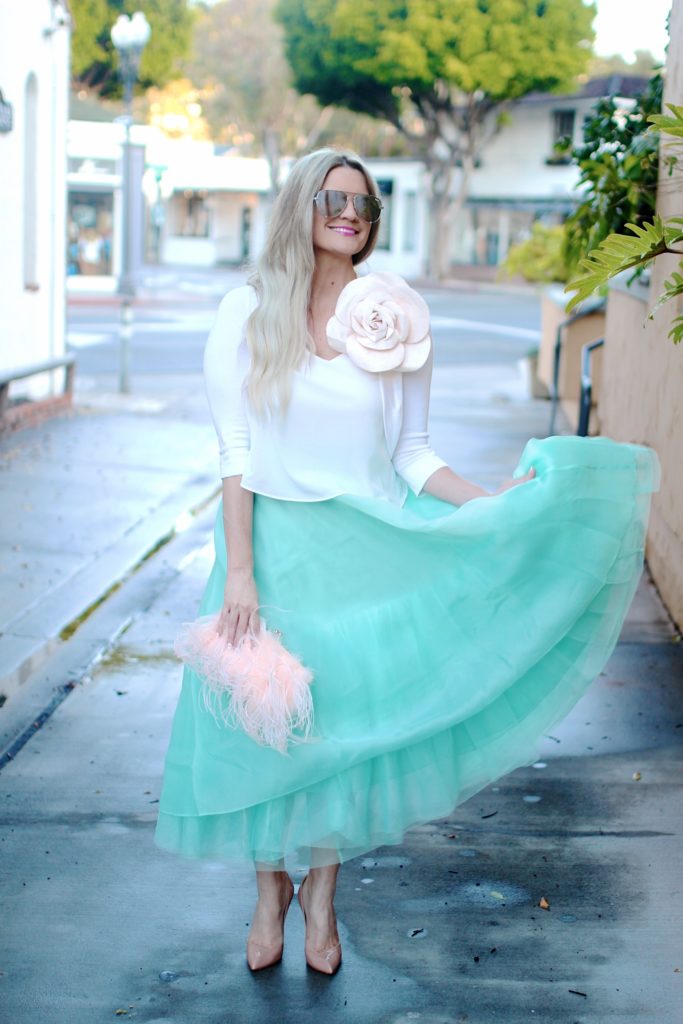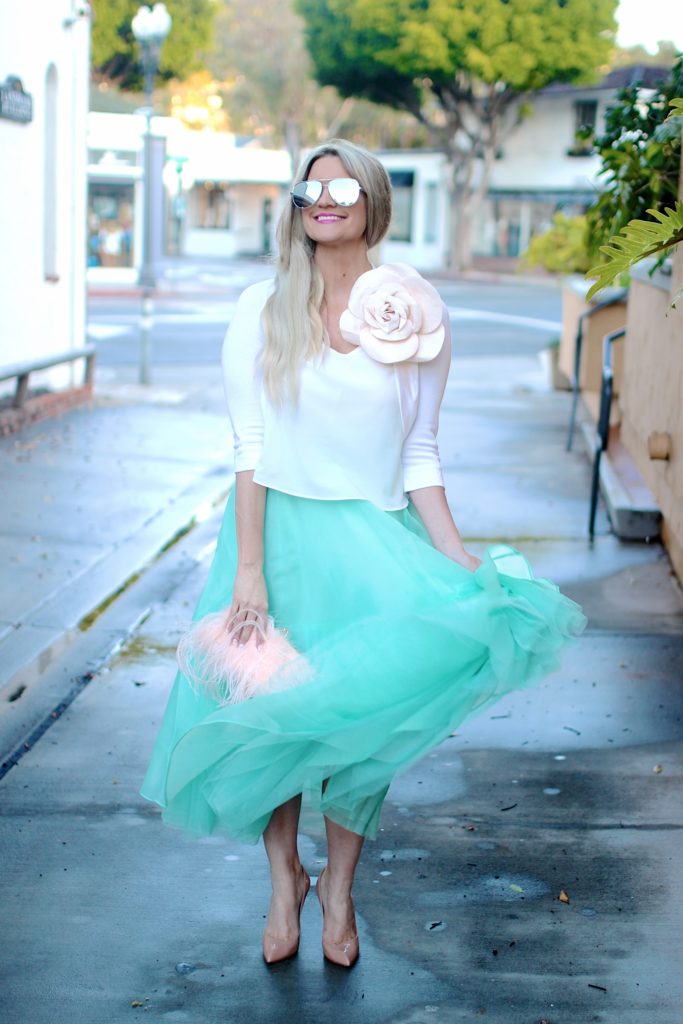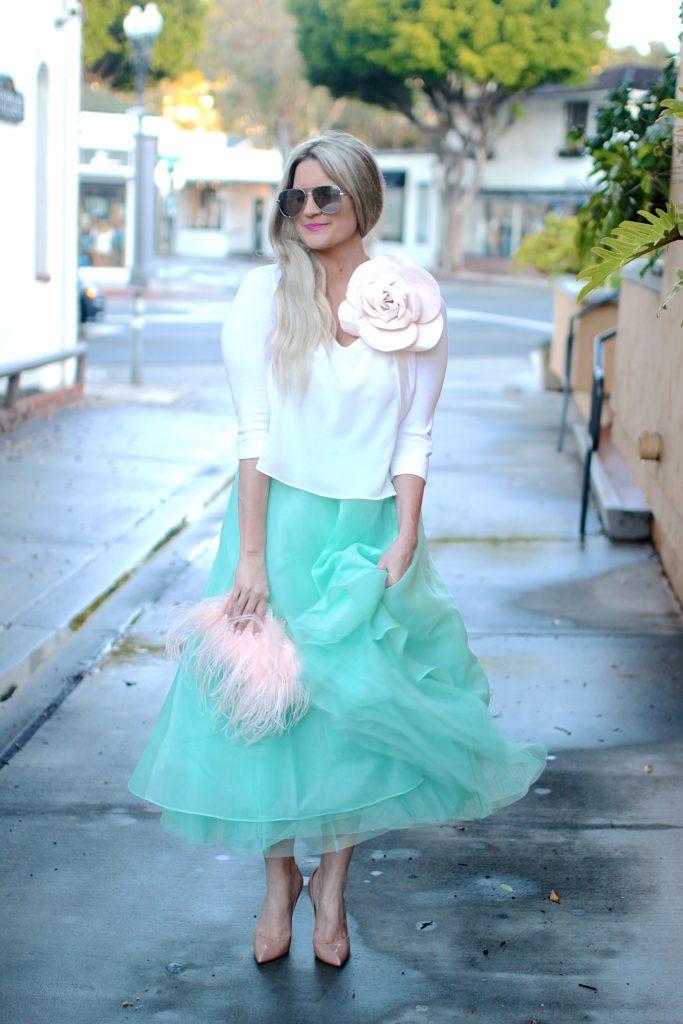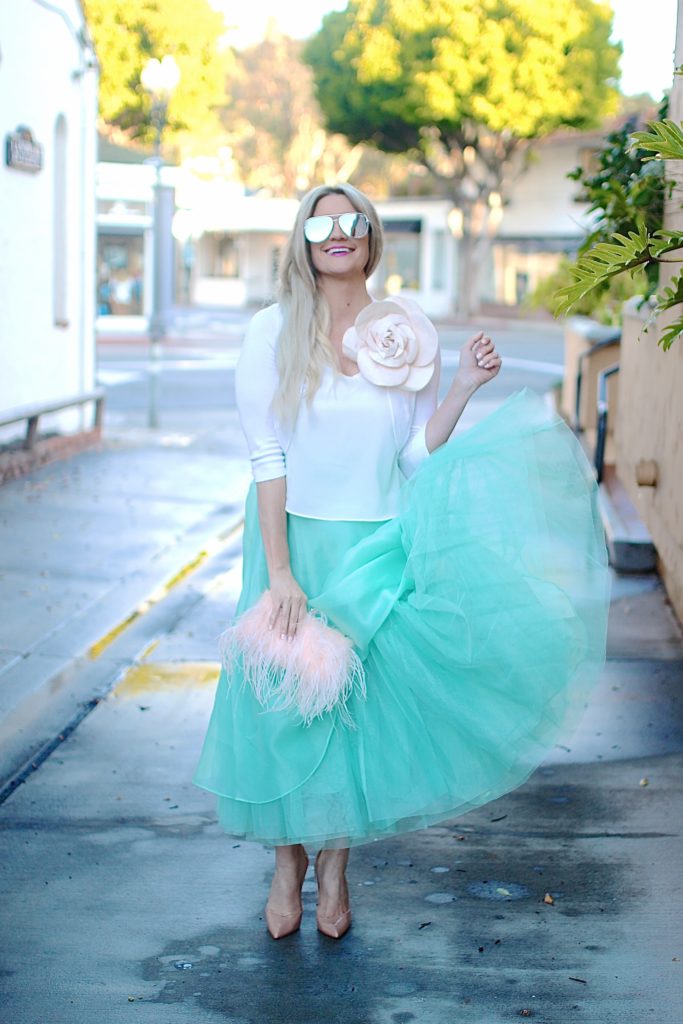 Sweater: Calvin Klein | Top: DG2 | Skirt: Atlantic-Pacific | Heels: Louis Vuitton | Bag: old | Flower: old
I think we all can agree that Carrie Bradshaw is one of fashion's favorite fictional characters.
She taught us the the A to Z's of true fashion with her amazing and risk-taking style. Sure, it was always fun to keep up on her love life, but the real fun for me was always her fashion. She was fearless with her choice of tutu skirts and over-the-top embellishments.
So when I saw this skirt and realized I already owned all of the other pieces for this look, I had to grab it and recreate a little Sex and The City moment.
I couldn't help but wonder…would Carrie be proud? 🙂