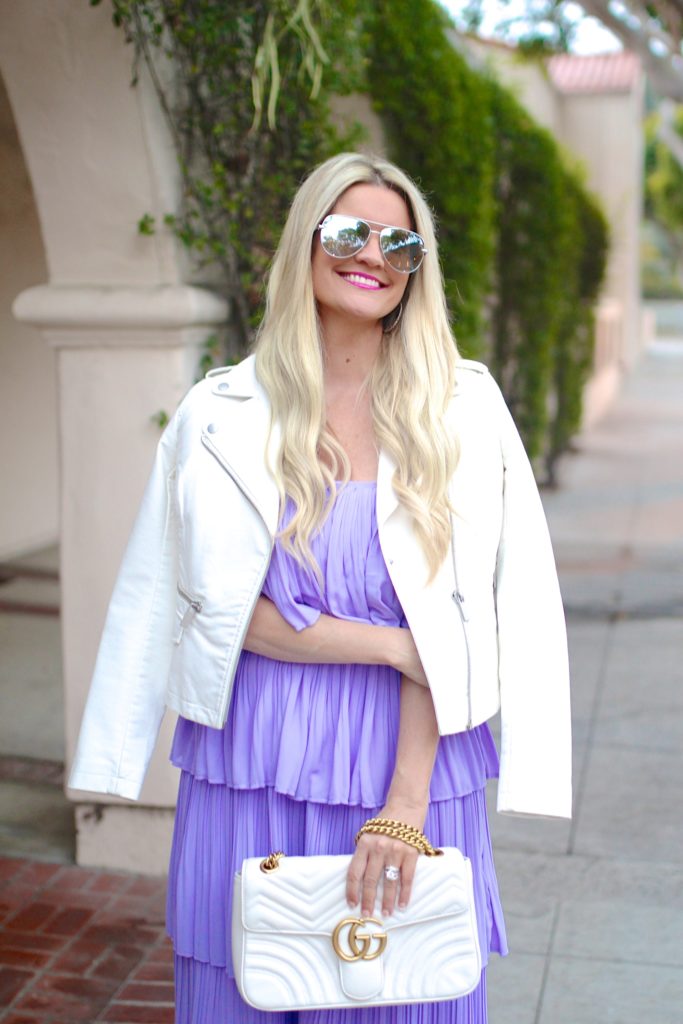 Dress: LuLu's (red version here) | Heels: Louboutin | Moto jacket: Macy's | Bag: Gucci
Funny to think that as type this post about Spring, it's literally pouring down rain and we are under a flash flood warning! I don't know about you guys, but I am here for all things sunny and bright, please!
On this particular day, it was so pretty and a little warm which was a nice change, so I decided to bring out my favorite tiered dress. LuLu's just released it in another 4 colors, and I already grabbed the rainbow version (I know, SHOCKER).
Thanks for stopping by! Happy weekend!