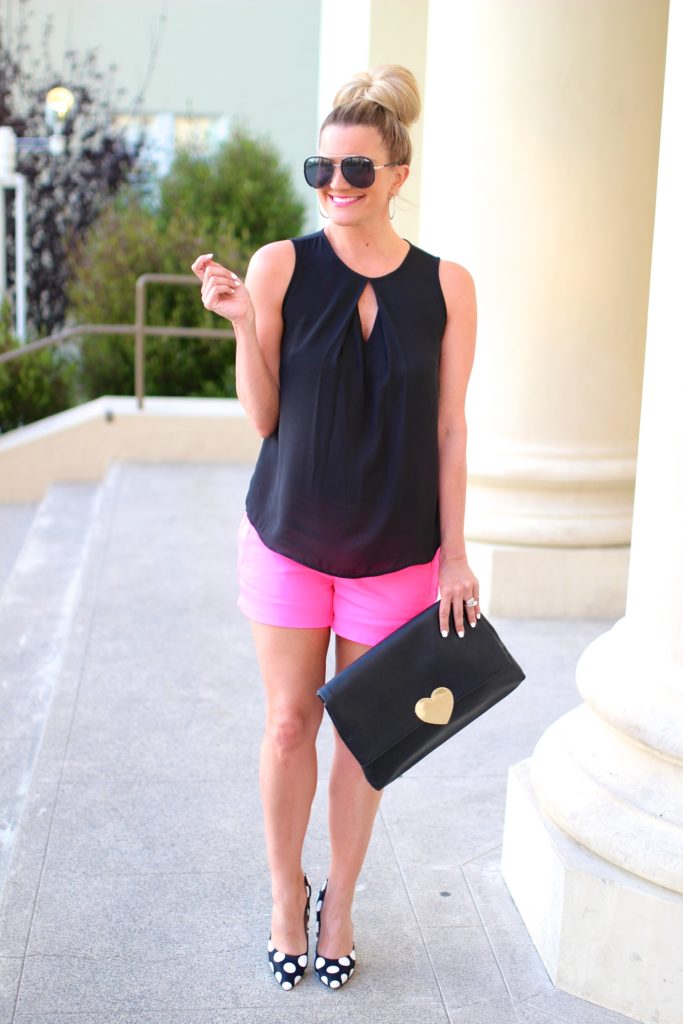 Tank: Forever 21 | Shorts: JCPenny | Clutch: old | Glasses: Quay | Heels: old (similar)
In your 20's, when the weather was too hot to handle, it seemed like no big deal to toss on a pair of shorts and call it a day. Nowadays, shorts are suddenly the hardest piece of clothing to wear, let alone find (UMM…when did they get so SHORT?).
At this stage in my life, I tend to gravitate towards a stretch twill because they have a hidden high waistband that creates the coveted figure-smoothing fit. These shorts are a total steal right now too, with TWENTY colors available for…wait for it…UNDER $10.
Why are you still reading this post?! Go grab a pair before it's too late!
-XO