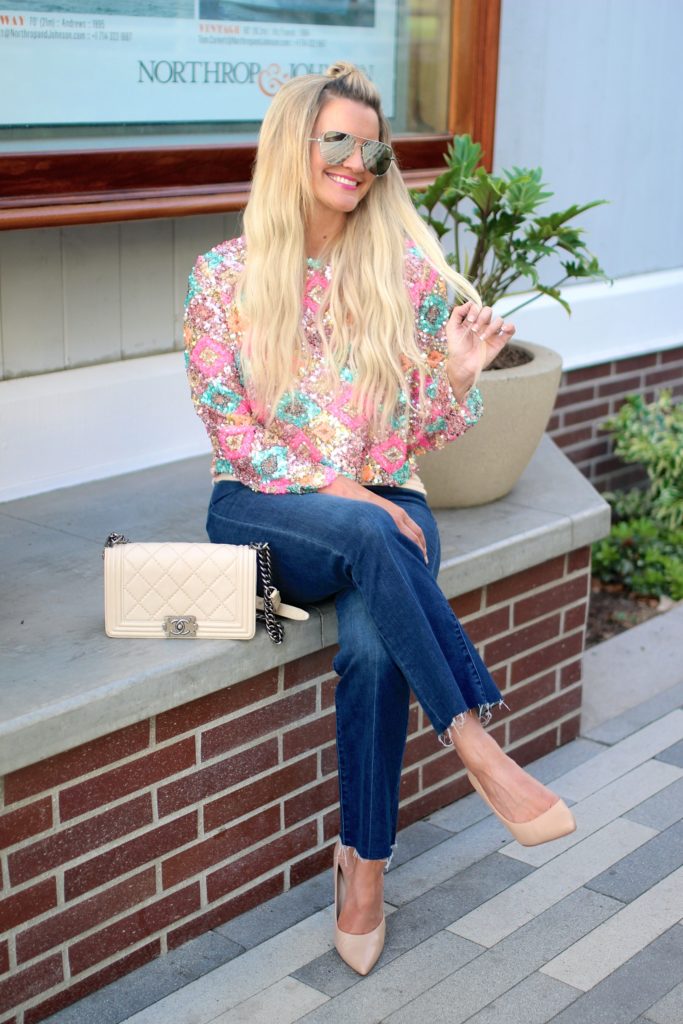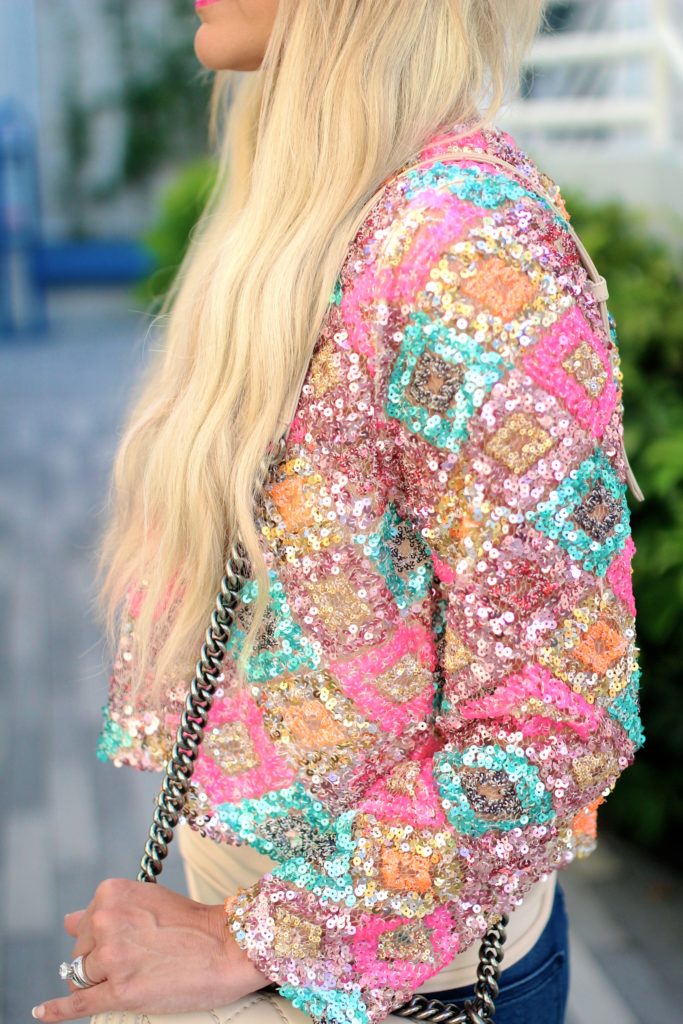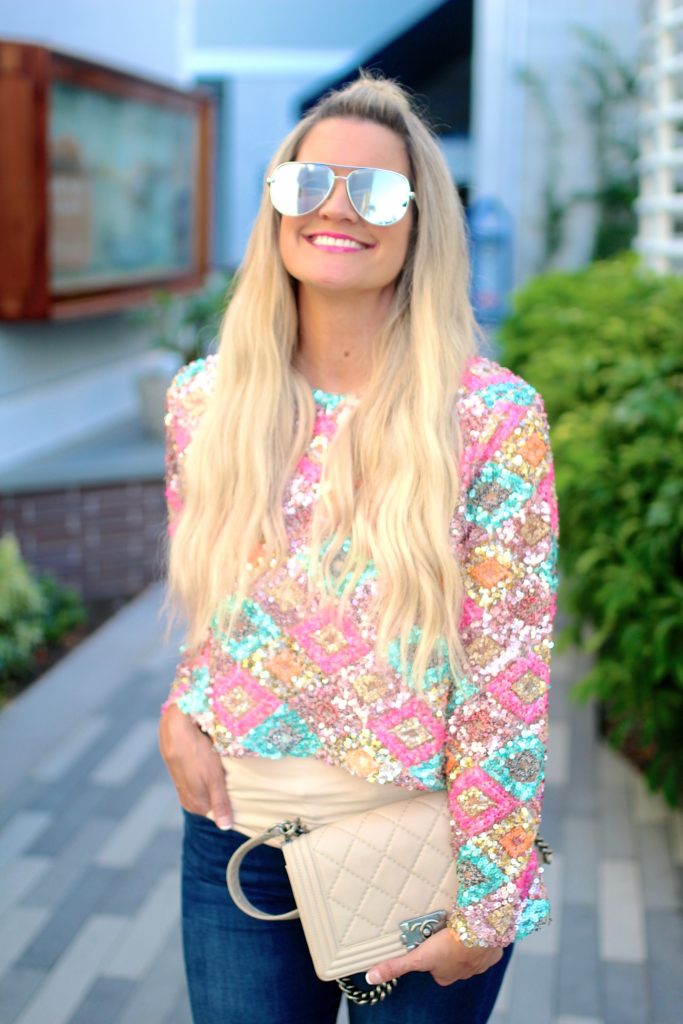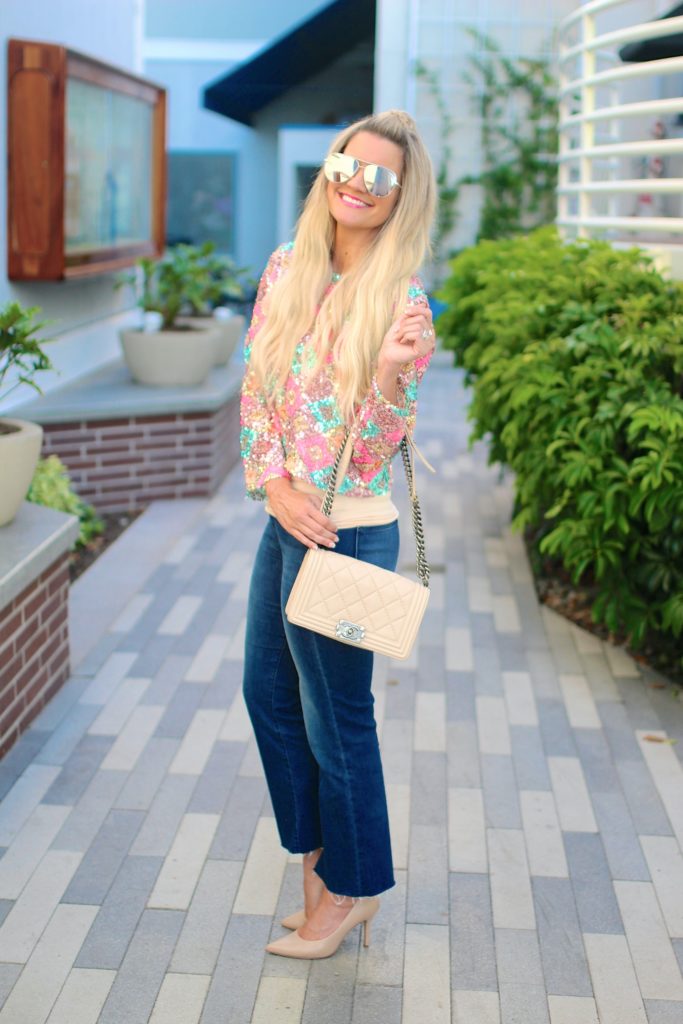 Top: Zara | Denim: Red Dress Boutique | Heels: Nine West | Glasses: Quay | Bag: Chanel
Who says sequins can only be worn on New Years Eve? If that's even a rule, I'm officially here to break it.
Sequins should be worn WHENEVER and WHEREVER.
I'll admit that last weekend when I wore this top I felt all eyes on me, I'm assuming because of my sunny sparkles. For a quick second, I questioned my outfit choice and wondered what those people were thinking. I made myself snap out of that thought fast.
And why? Because you should be yourself. Because that's the very best person you can be. Each of us was born to stand out in our own individual way. And for me, that's neon colors, high heels and sparkles galore. It's my personality to a T, and well…that works for me 🙂
What works for you? How do you choose to express yourself?
I say: choose your favorite looks and be 100% you all day every single day!!
Thanks for stopping by! ♥