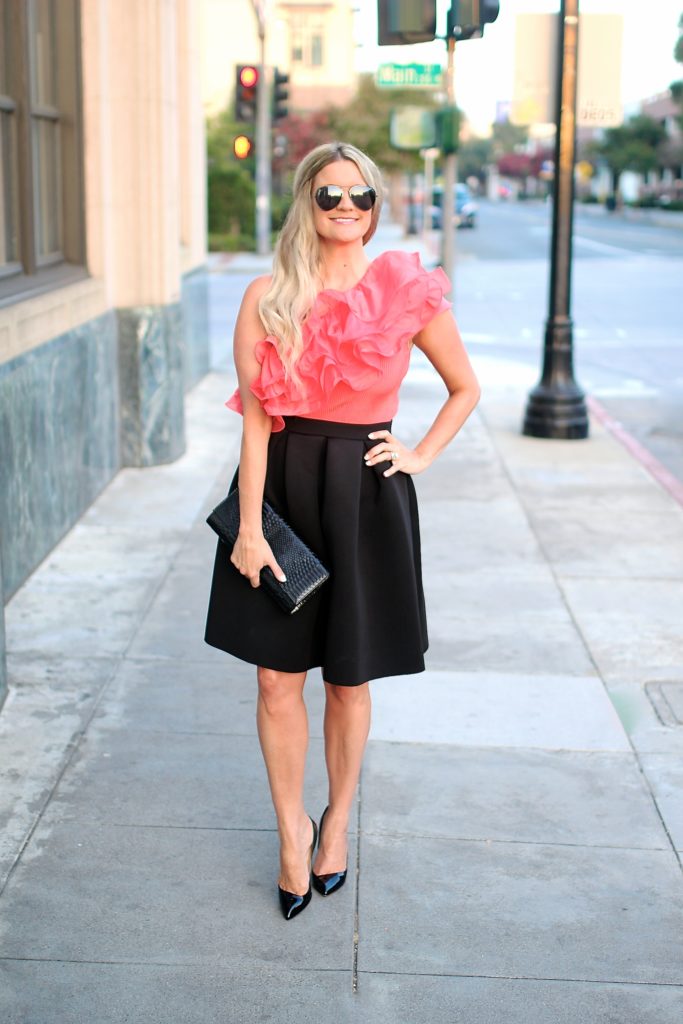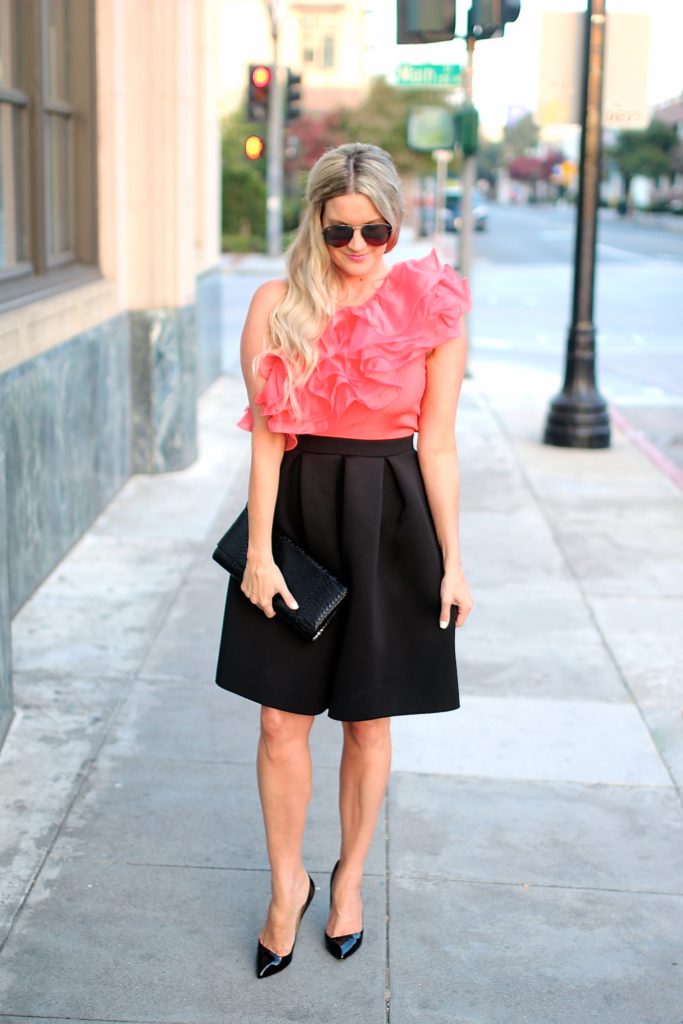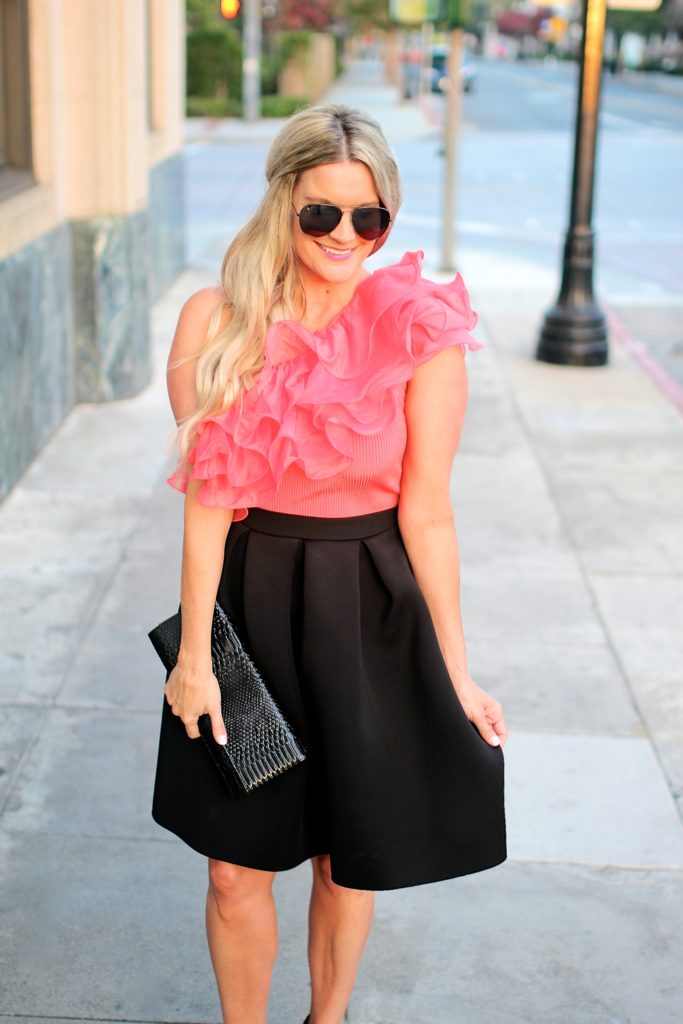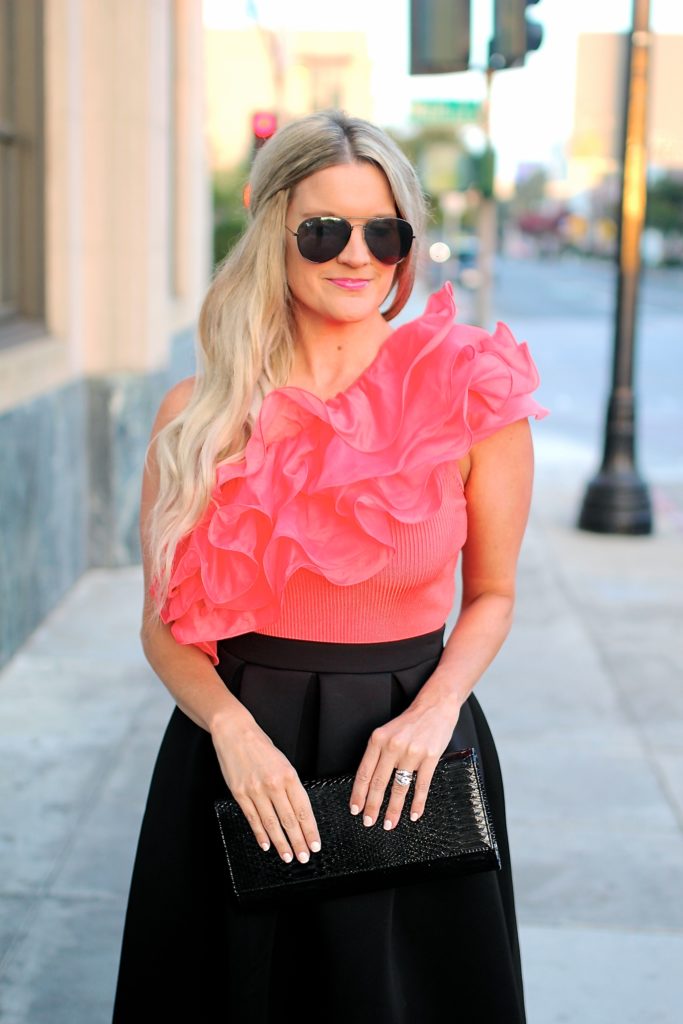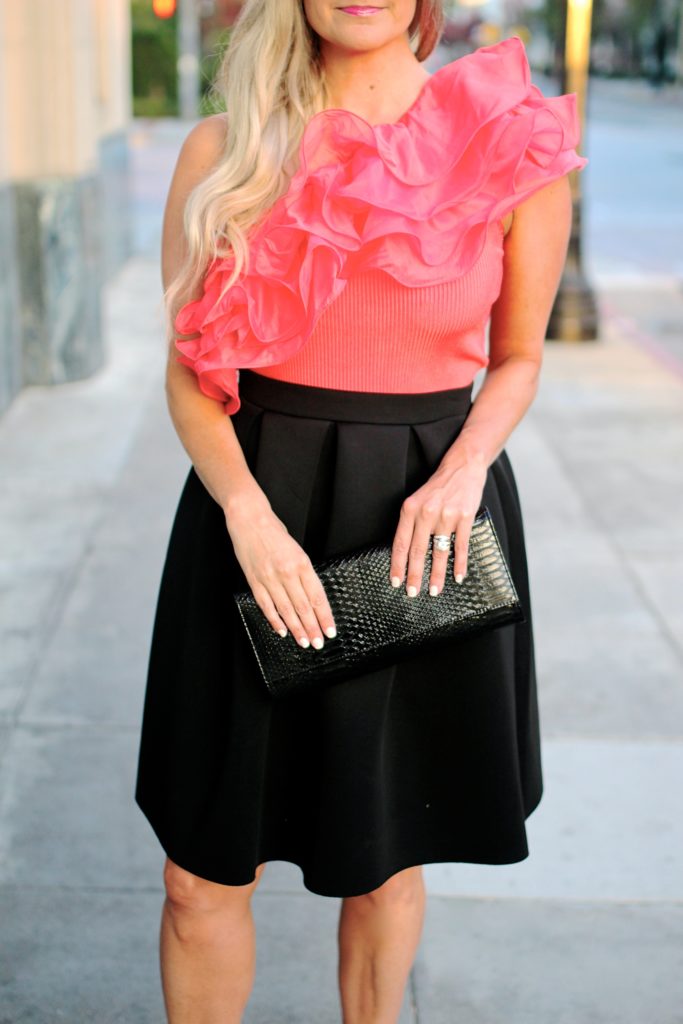 Top: Zara | Skirt: old | Heels: Louboutin | Glasses: Ray-ban | Clutch: Akira
You didn't think I'd let the last week of August go by without wearing one last bright, did you?
I knew this Zara top needed a spot in my closet as soon as I saw it. Between the vibrant color and the over-the-top organza, it was meant to be. 
I want to say thank you to those of you who reached out and asked about our safety and the fires. Luckily, we are located in Southern CA and are safe at this point (even though we had a mini scare on Saturday in the hills behind our house). It's a frantic and frightening feeling when you see those flames so close to your own home. My heart is broken for our state right now.
*If you'd like to donate and make a difference for those in need, please visit the Red Cross Wildfire Disaster Relief website here. Anything helps! xo