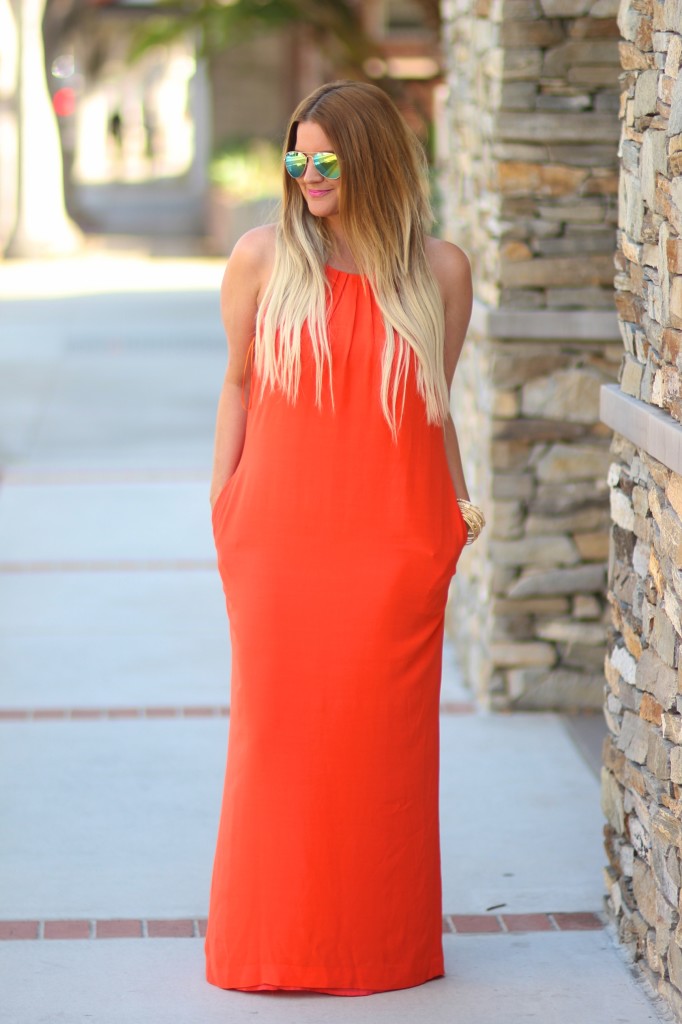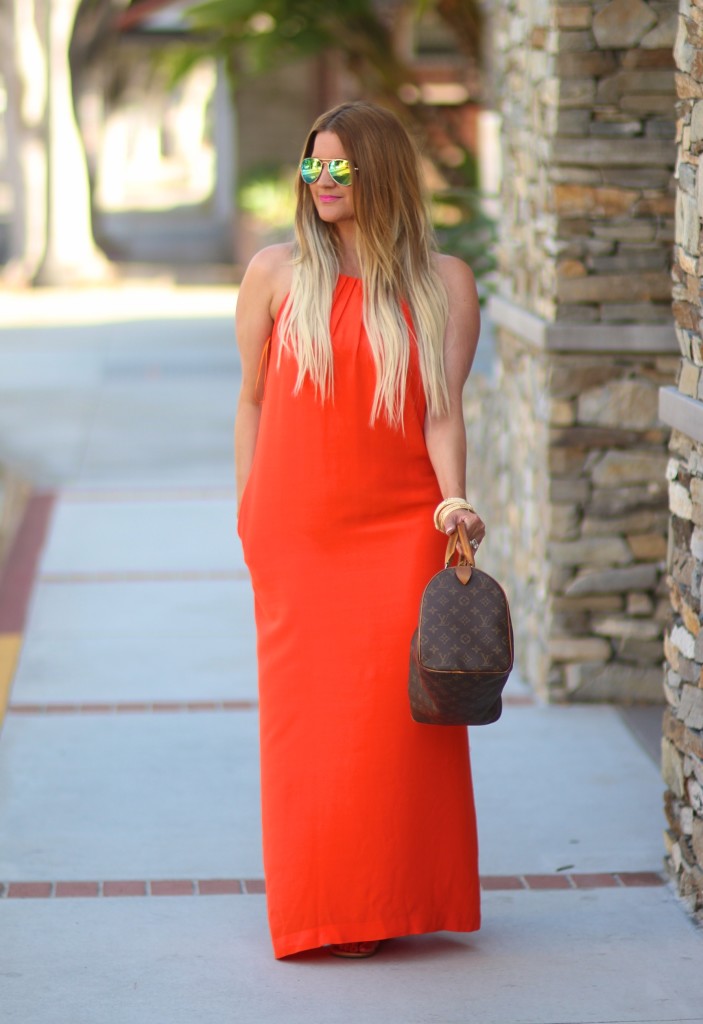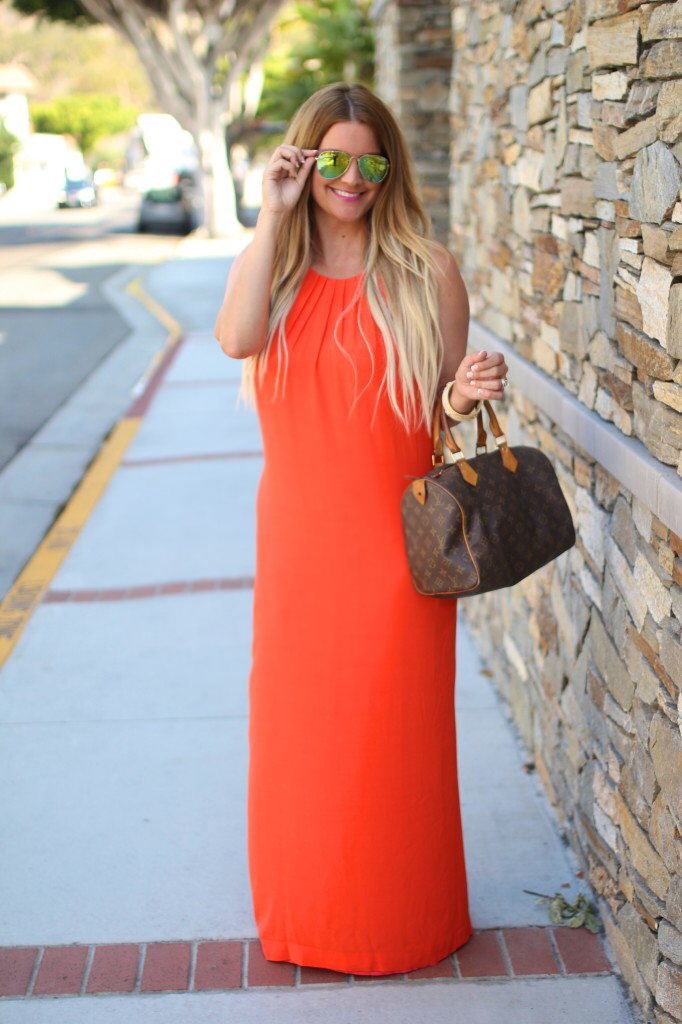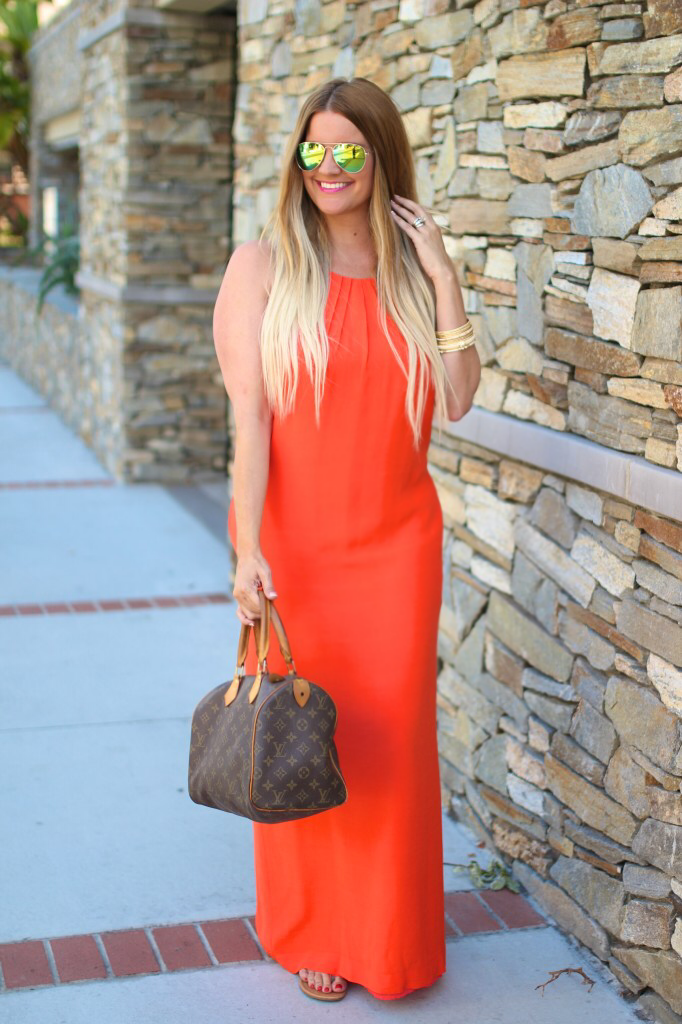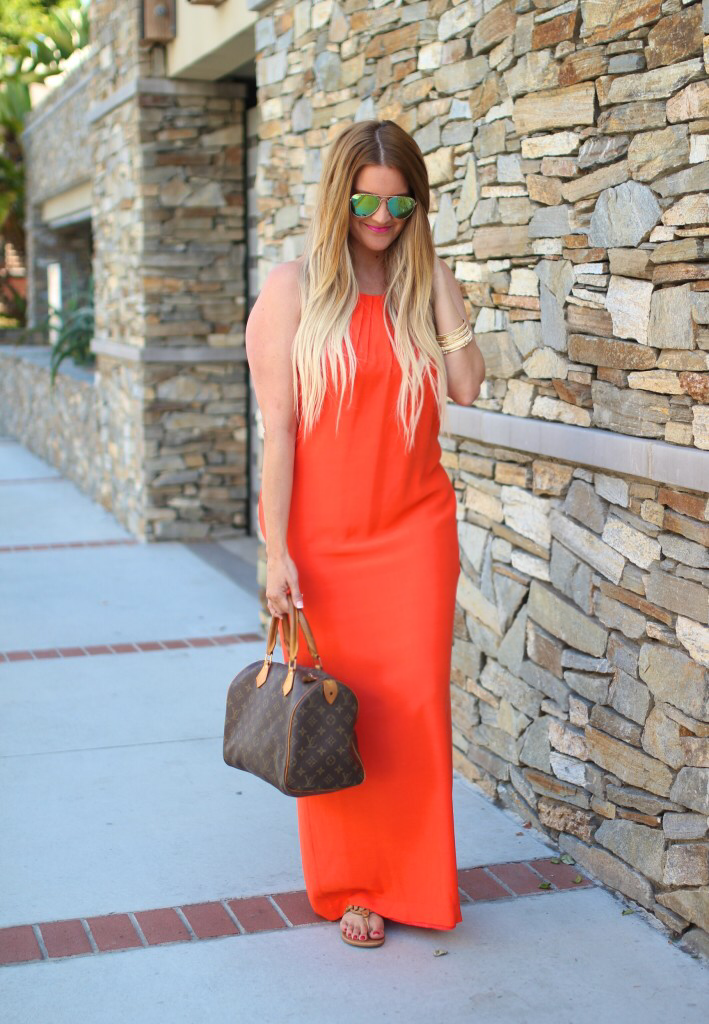 Dress:
c/o RaeLynns Boutique
|
Sandals:
Tory Burch
| Braceletes:
c/o Charming Charlie
| Sunglasses:
Ray-Ban
I know I'm supposed to be all about fall right now, with that fabulous Nordstrom Anniversary sale happening, but I'm just not ready to give up my bright colors yet! Trust and believe I shopped the heck out of that sale and got some great pieces, but for now they are tucked away until I deem necessary for them to come out 🙂
I loved this dress from the get-go because…you guessed it –>POCKETS! Of course the color was a major factor too. I will definitely be able to wear this into the early days of fall, while pairing it with a denim jacket for cooler nights. The one good thing about it staying so warm in Orange County until October, is that we can wear those summer clothes just a tad bit longer…
Hope you all have some fun weekend plans! We are thinking of maybe doing a little beach bonfire on Saturday. Truthfully, it's always a great idea at first, until it's actually time to get up early that morning to grab a fire pit before the rest of the world does. Summer problems, right?
Thanks for reading and have a beautiful weekend! -xo