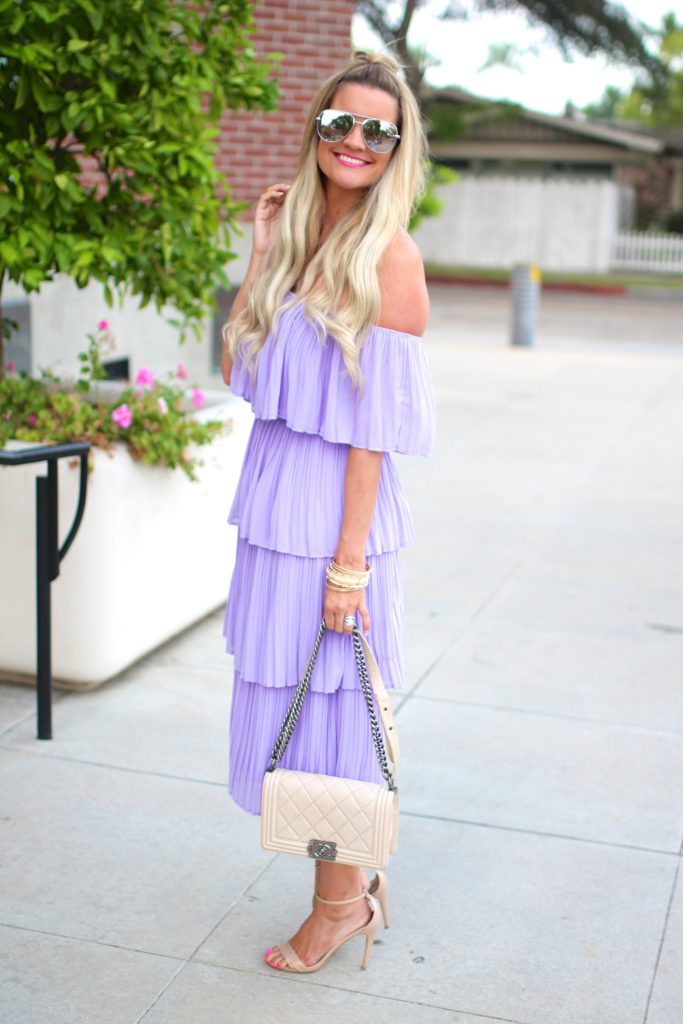 Dress: Vici (lavender, taupe, blue, pink) | Heels: Steve Madden | Glasses: Quay | Bag: Chanel
I'm so ridicuoulsy predictable.
Dress –  √
Off-shoulder – √
Color of the rainbow – √
This little number screamed my name LOUD the minute I saw it, but what set it apart from other dresses in my closet was the fun silhouette. You know I LOVE a tiered dress in any shape or color – GIRL, YES.
It comes in 4 colors, and I have to admit that I grabbed the taupe option too. I already know how I'm styling it for fall. I can see it it my minds eye…and I am SO excited! 🙂
Thank you for reading! Have the best Monday!