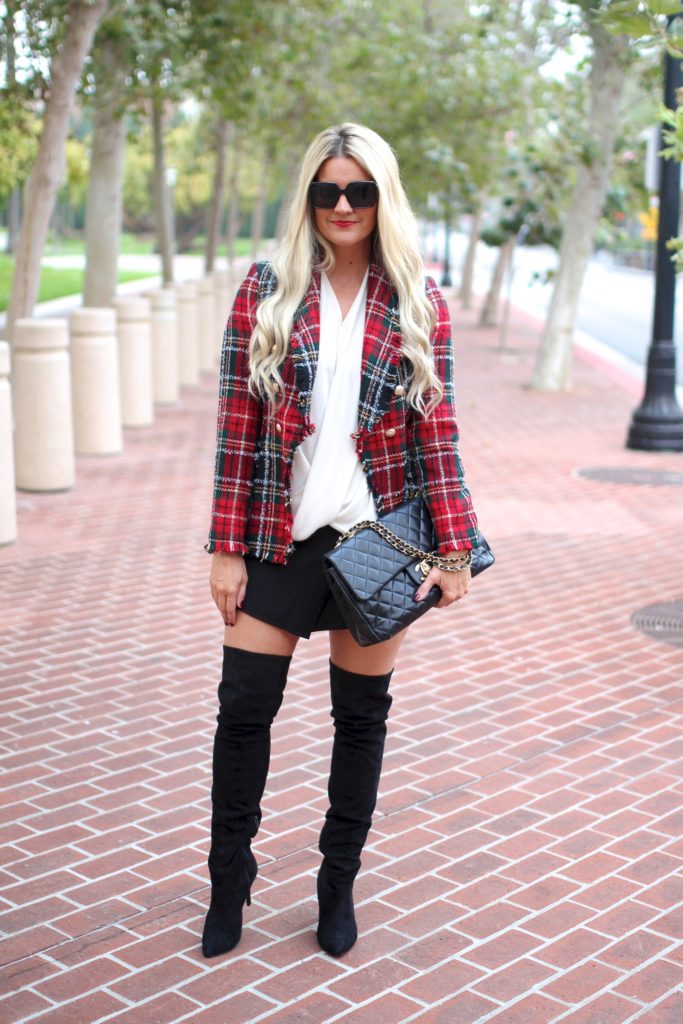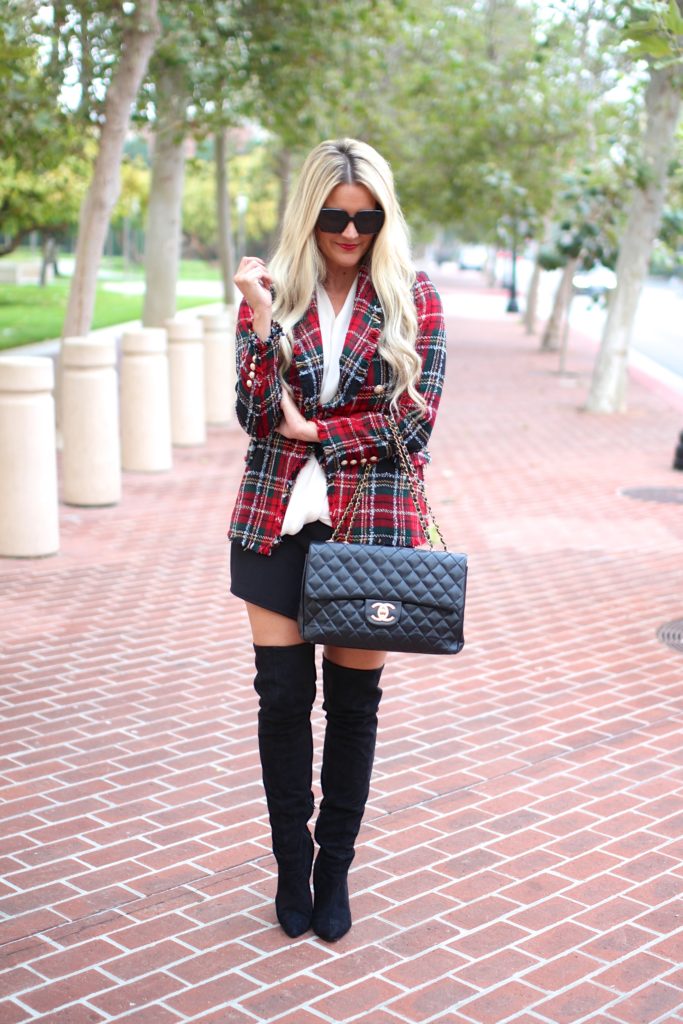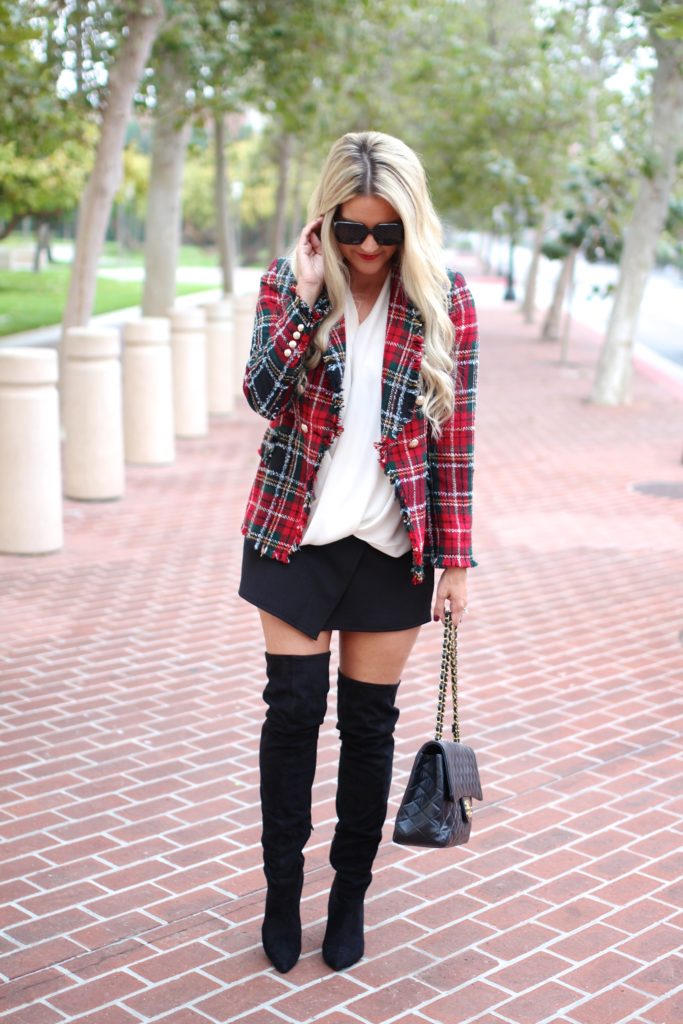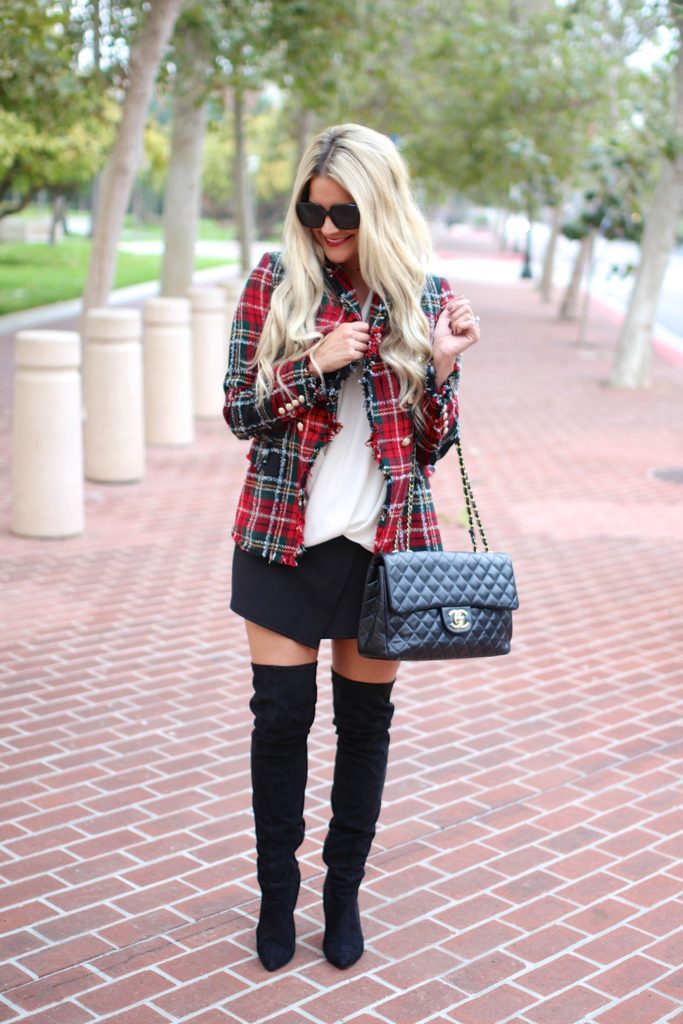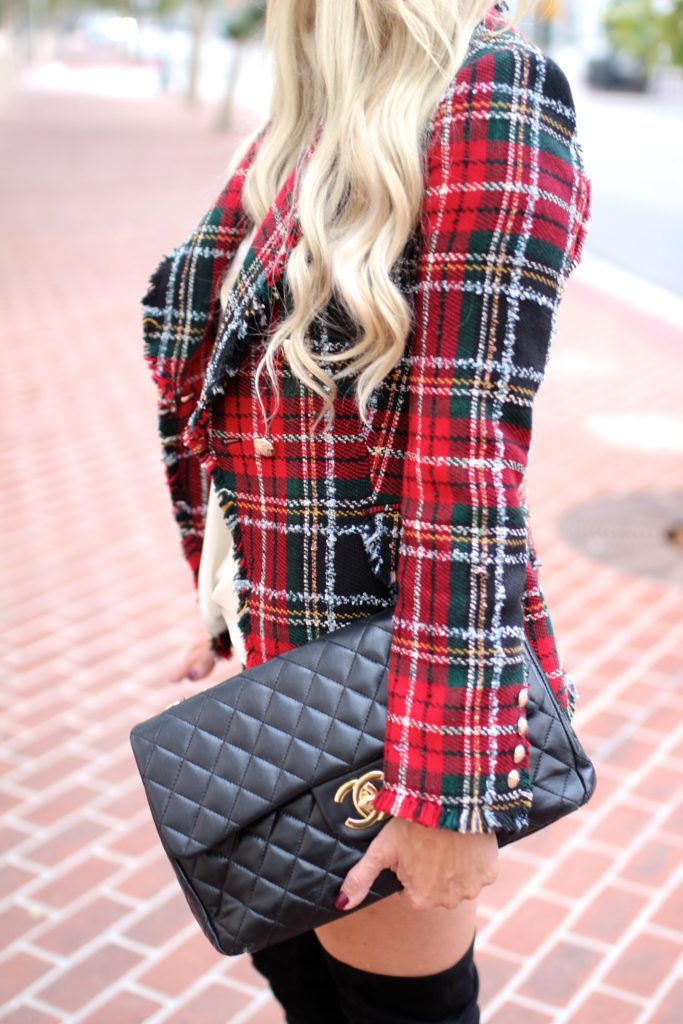 Blazer: Zara | Blouse: old (similar) | Skirt: old (similar) | Boots: Forever 21 | Glasses: Forever 21
According to the calendar, last Saturday was the First Day of Fall.
But according to the weatherman, it still feels like summer.
But do I care…??
HECK NO!
All that means is that it's officially time for cozy sweaters, warm drinks, blanket scarves, pumpkins, cuddling, apple candles and ALL THE LEAVES.
Oh, and fabulous tweed blazers too 😉
Thanks for reading! XOXO