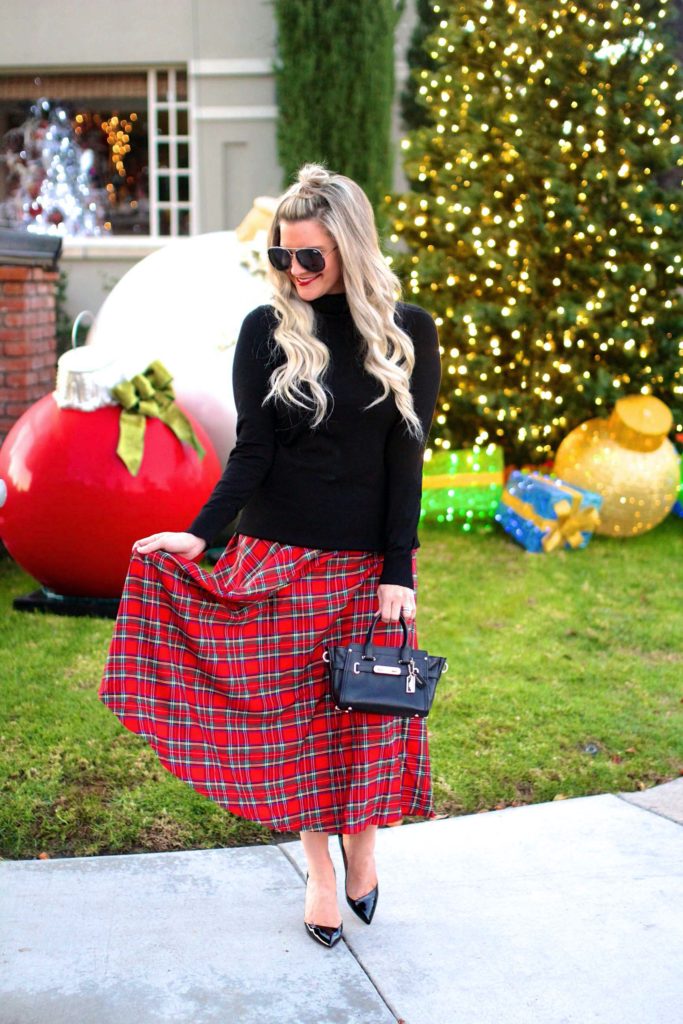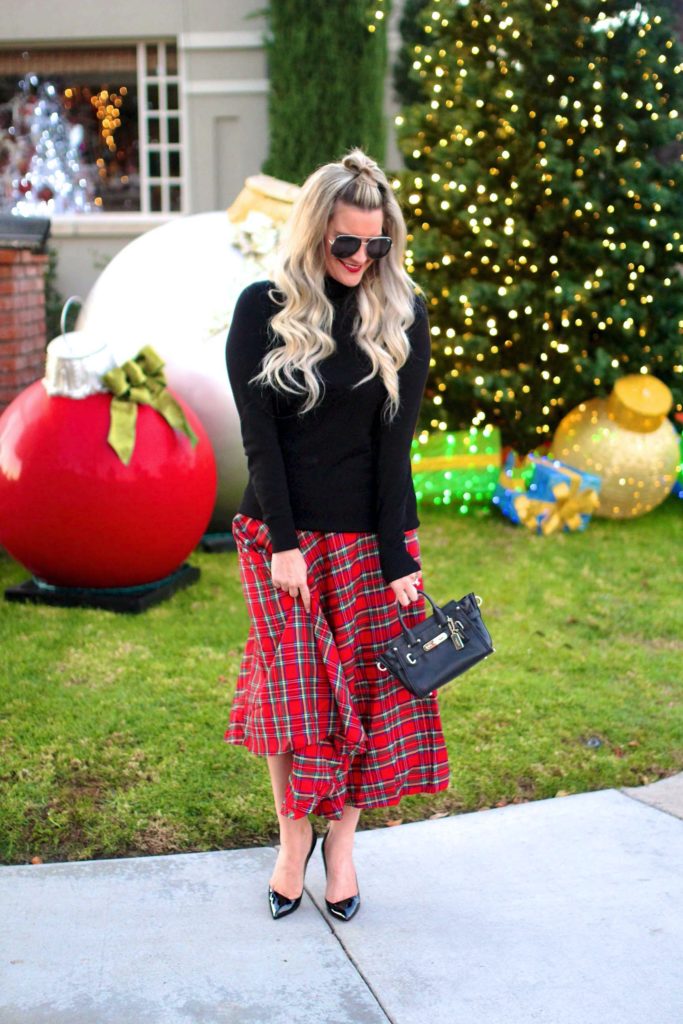 Top: Target | Skirt: Akira | Heels: Louboutin | Glasses: Quay | Bag: Coach
What's the first thing that comes to mind when you think of tartan? Christmas! It's almost impossible to think of plaids and not associate them with holiday dressing. It always reminds me of something a little girl would wear in her family portrait on a Christmas card (in fact, I'm pretty sure I own that picture from my own past – hehe!).
Hope you're all enjoying the holiday season! We're hosting our Christmas party this weekend, so we'll be running around this week getting ready for that. So much work, but so much fun!
Thanks for reading!