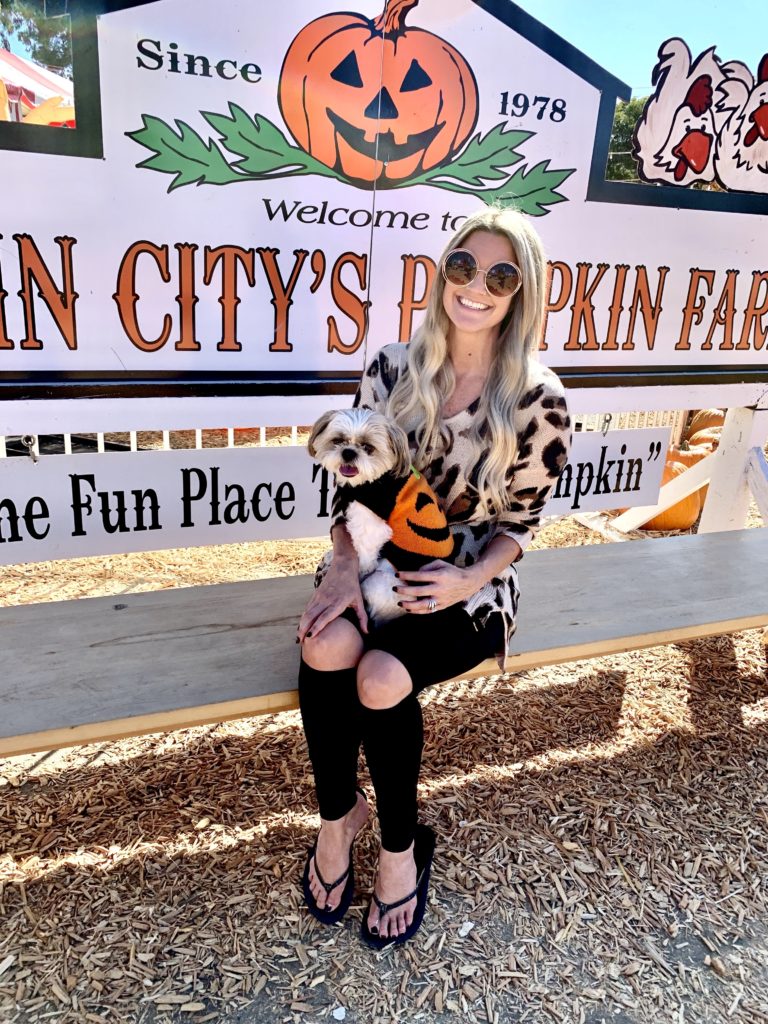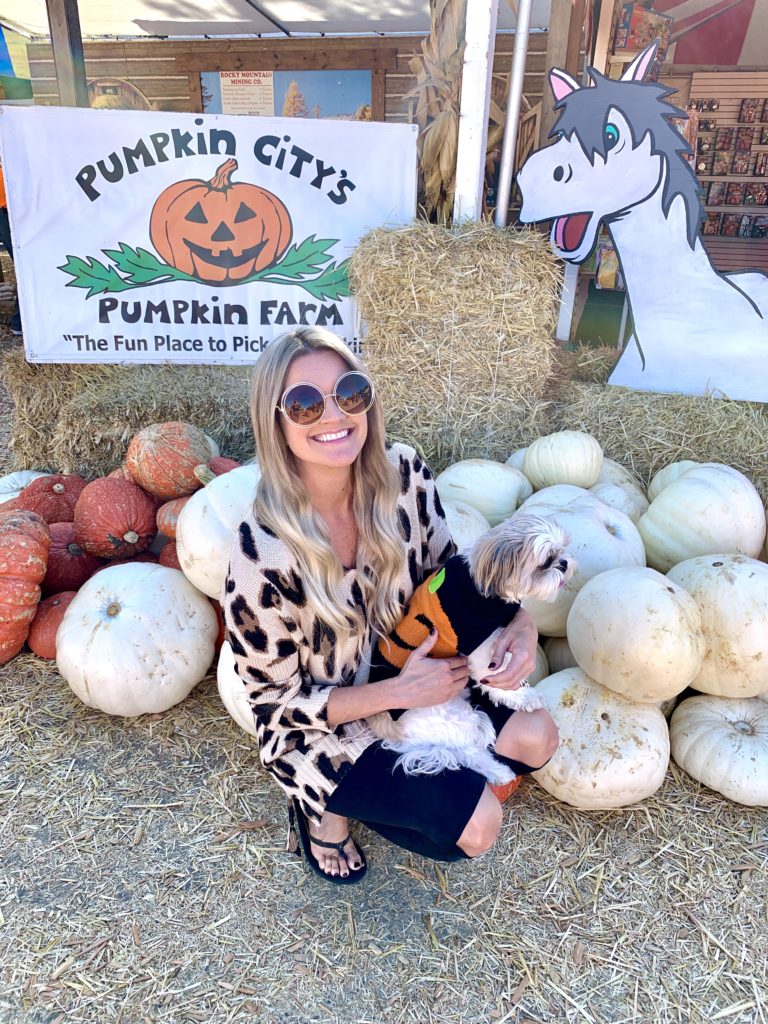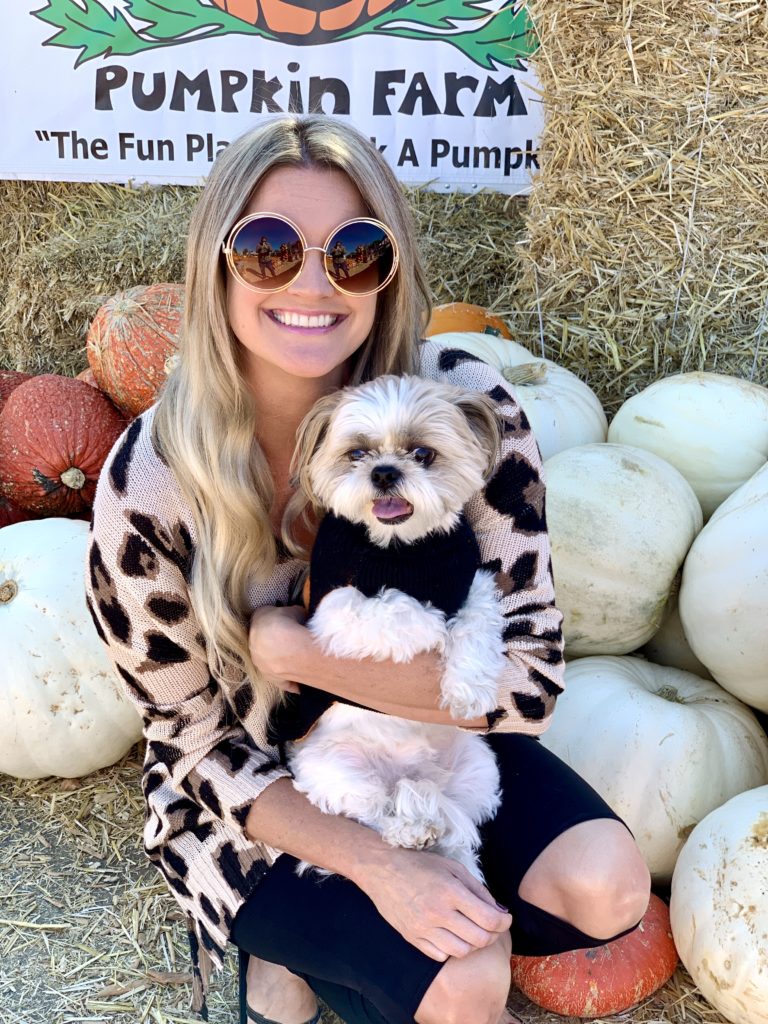 Sweater: Vici | Leggings: Amazon | Glasses: Chloe
Just wanted to share a few snaps of our trip to the pumpkin patch! Happy to report that Riley was a total champ. We were expecting the worst because of how scared he is of basically everything, but he was fine and all the kiddos loved him! So many people had their dogs, and it made me happy to see that even our pets can get in on all the Halloween fun too!
Thanks for stopping by! Have a spooky week!