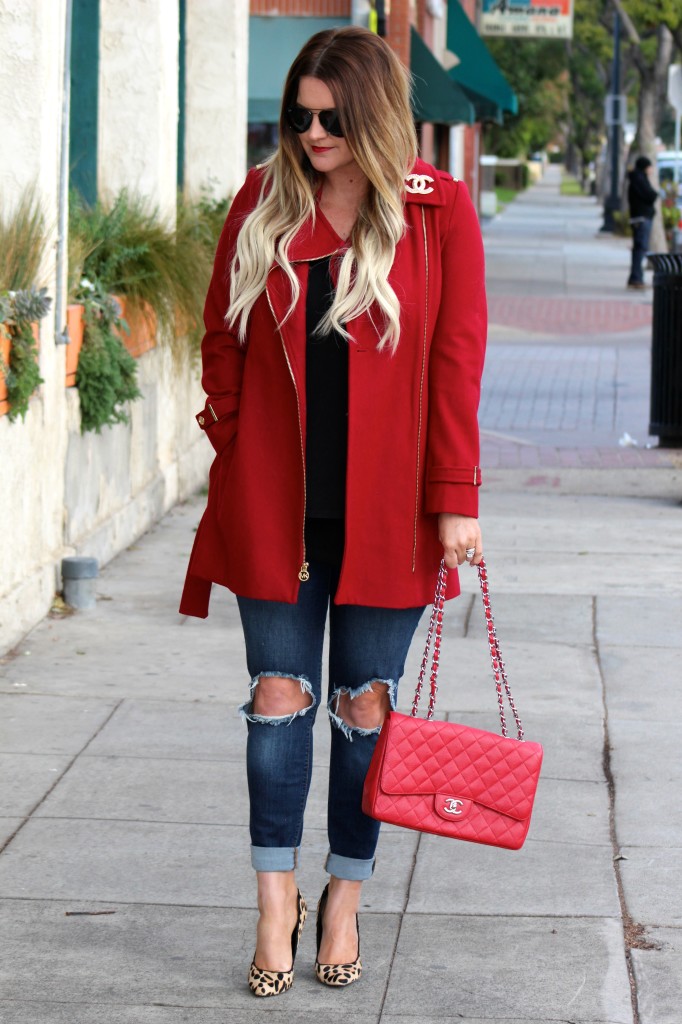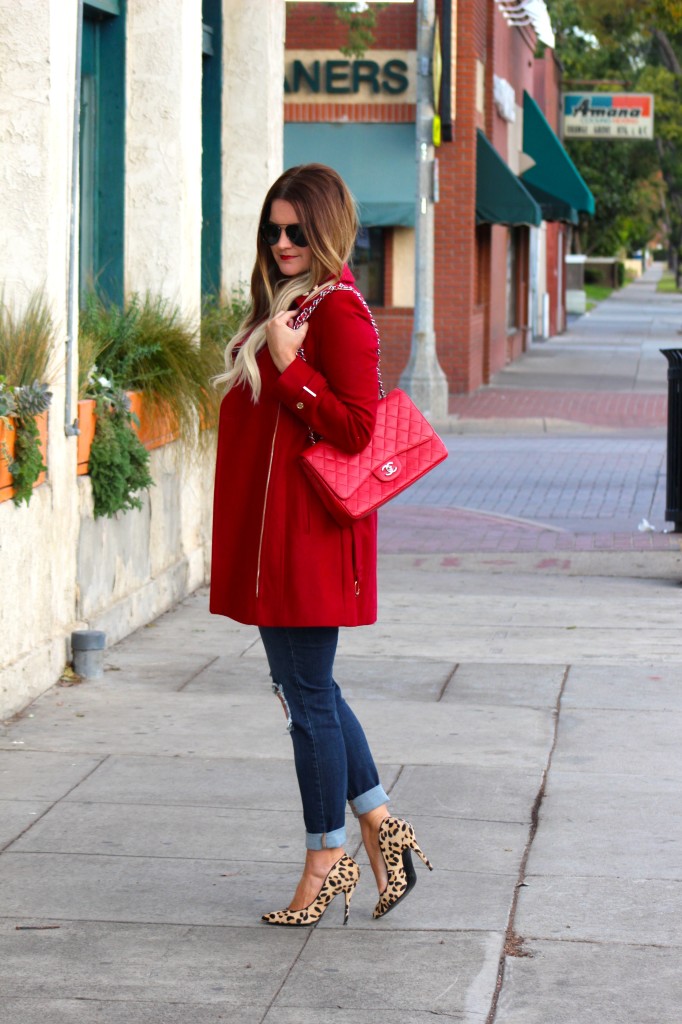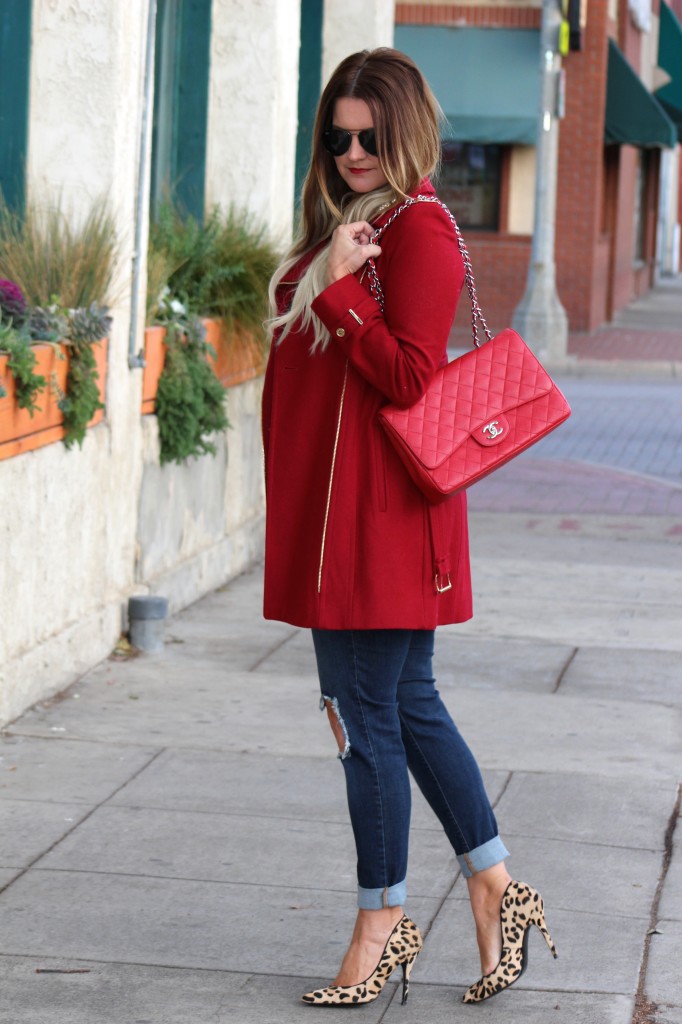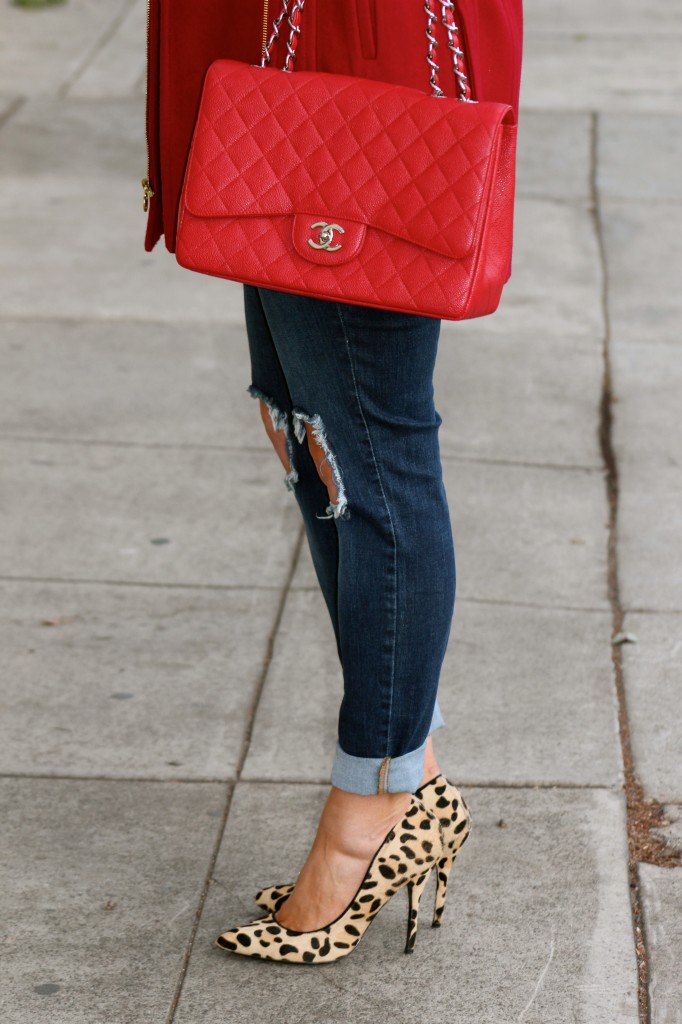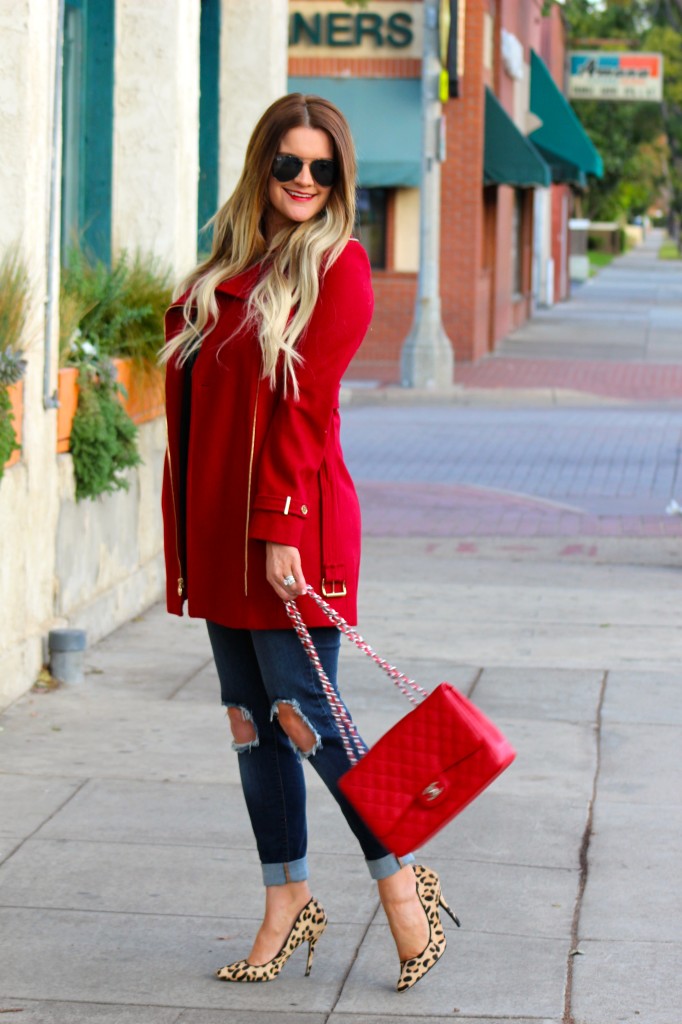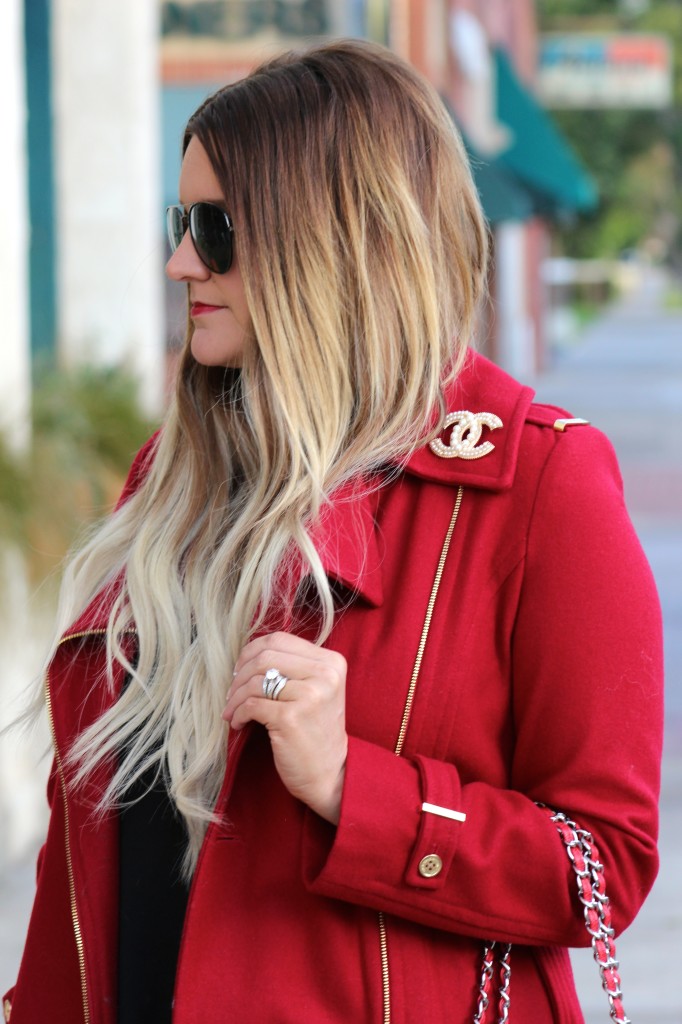 Coat: Michael Kors
(

similar

)
| Top:
Eileen Fisher
| Denim:
(

similar

)
| Heels:
Steve Madden
| Bag: Chanel | Glasses:
Ray- Ban
The closer it gets to Valentine's Day, I always seem to pull out more of my red pieces. This coat has always been a favorite of mine during the holidays, and the gold detailing is what sold me on it in the first place. Looking at these pictures now, I realize that I forgot to have my belt loops removed when I bought it. *Fun fact*: I

always

remove the belts and loops on all of my coats. I never use them anyways, so it just makes sense to cut those babies off 😉
Are you guys doing anything for the Superbowl? The only thing I know is that I want to eat a TON of junk food and wear stretchy pants. Pretty solid plan, right? I will probably throw a little online shopping in there too… 😉
Thanks for reading, and have a fun weekend!