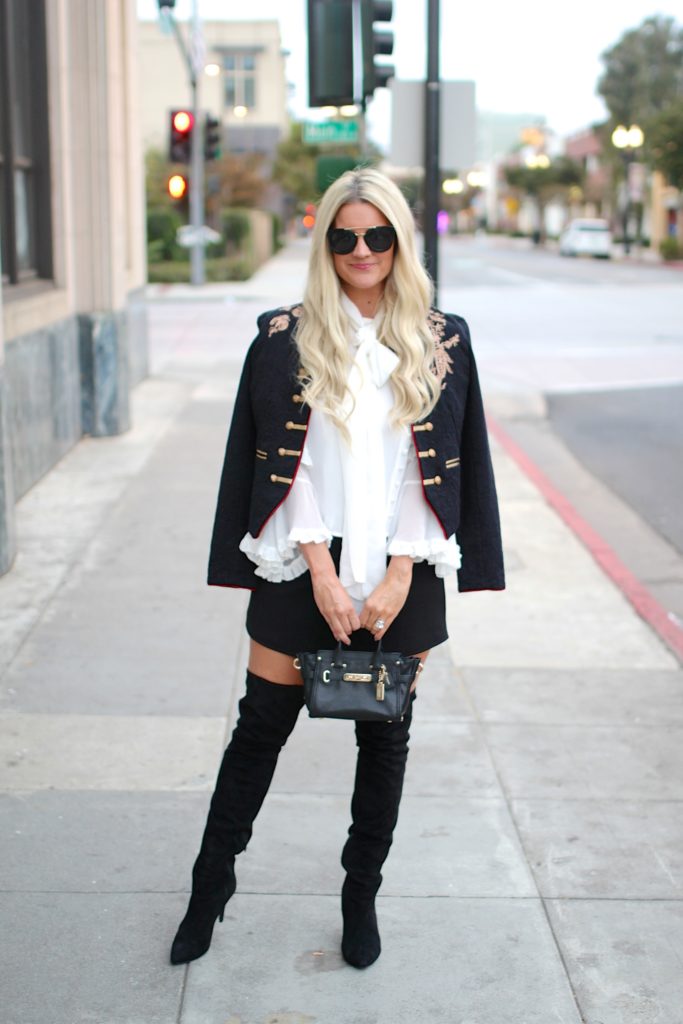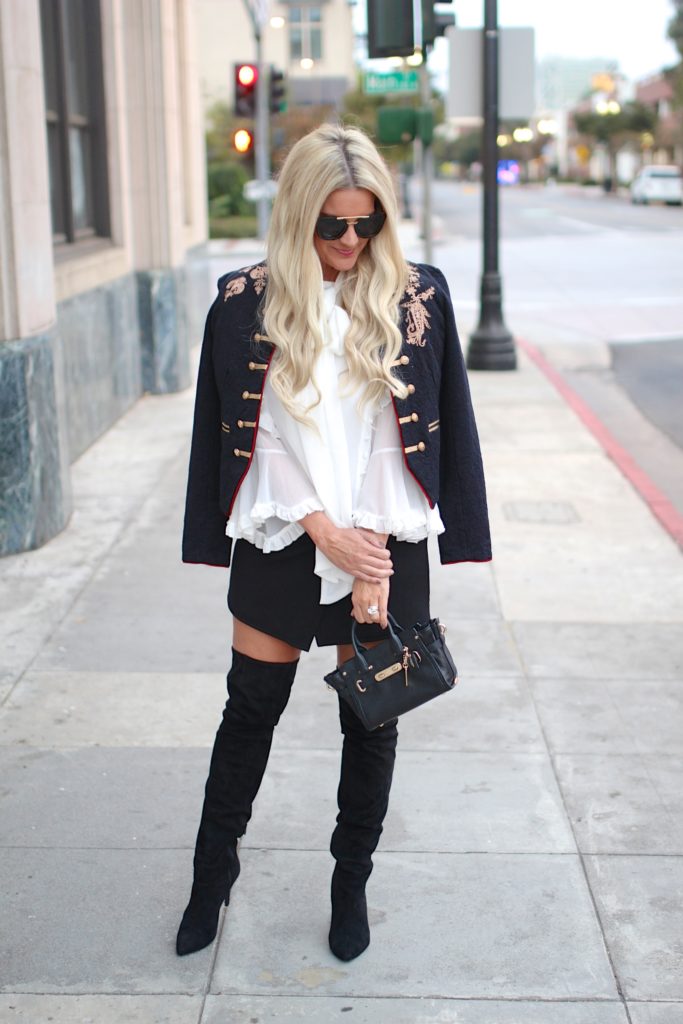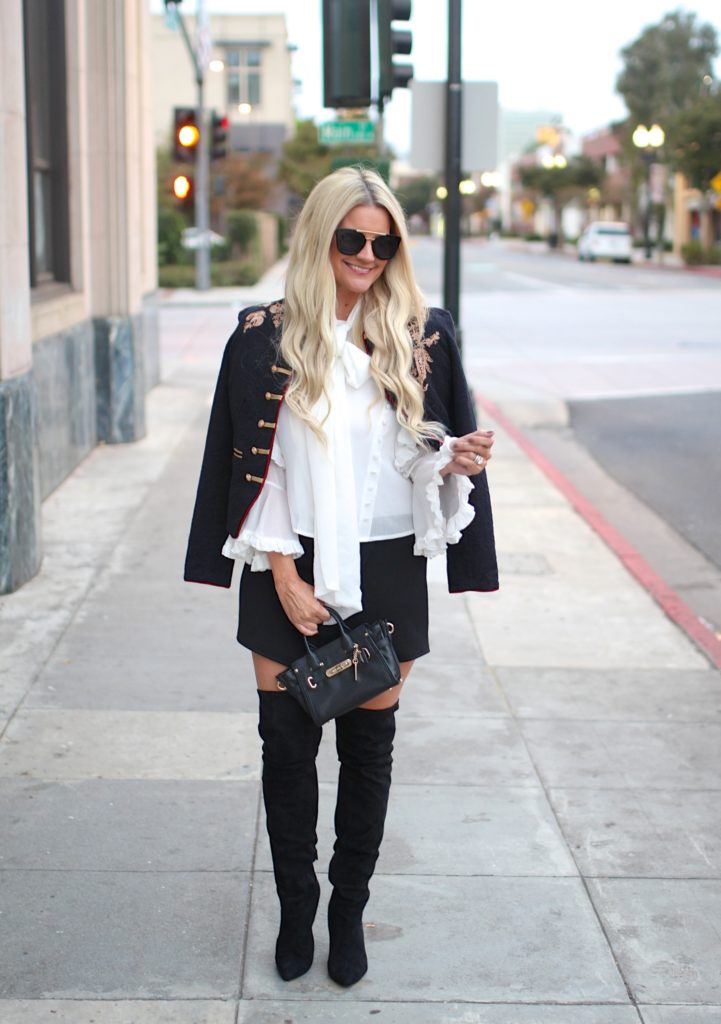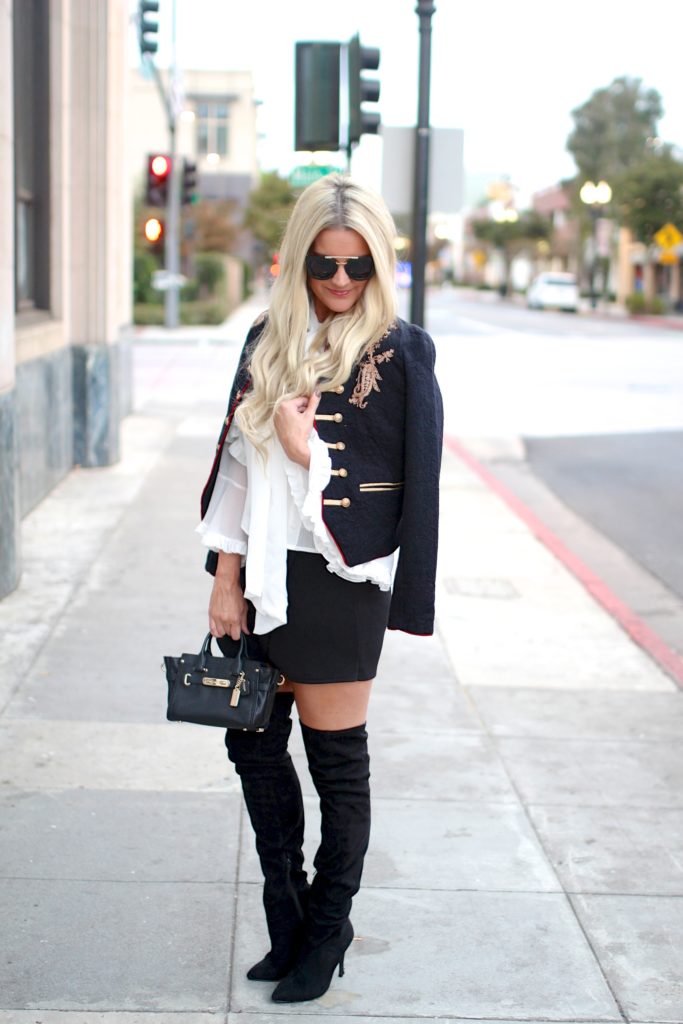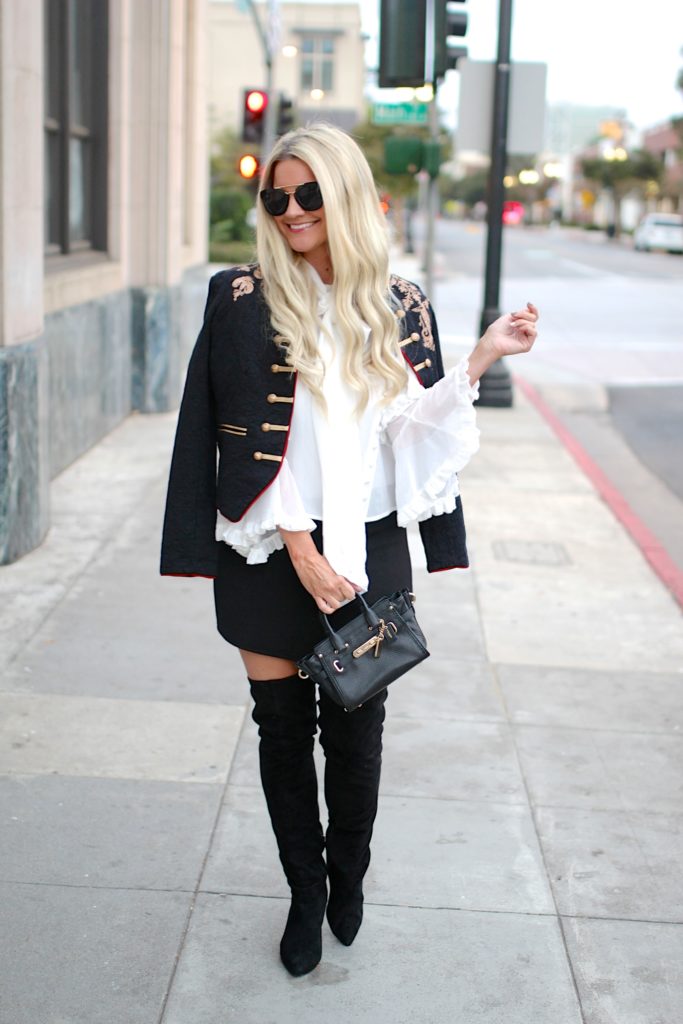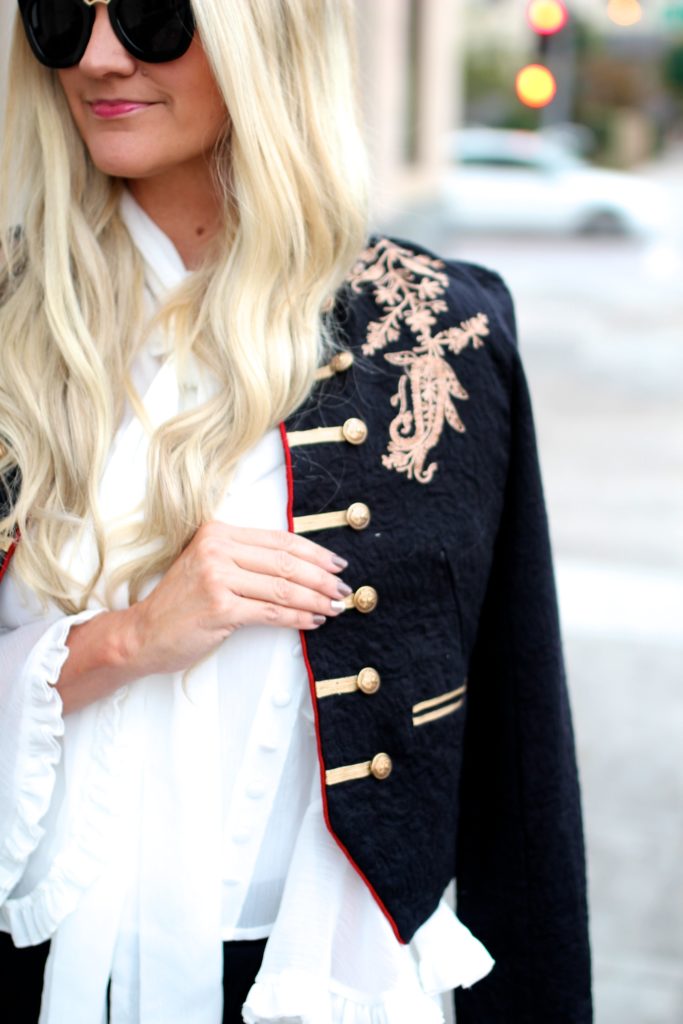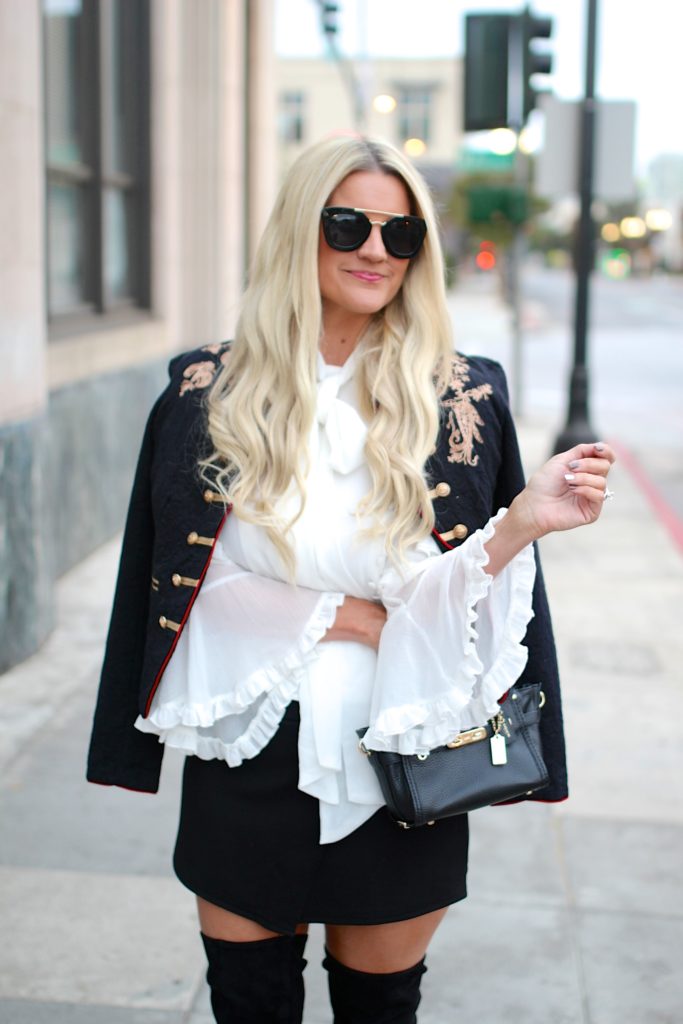 Jacket: Free People | Blouse: Chicwish | Skirt: old (similar) | Glasses: Prada | Bag: Coach | Boots: Forever 21
With Halloween only 3 weeks away, it's got me thinking about how much I've always loved dressing up for the holiday.
As a kid, I would dress up as a witch every year and would go all out, right down to the long black glue-on nails and my face painted bright green. In college it was the ever so original bunny, and even after college I was once an astronaut where literally my whole costume LIT UP.
And for a woman who loves playing dress up even now, isn't it almost like everyday can be Halloween? Everyday I get to march into my closet, stare at the costumes and choose what I will be today. One day it's chic, one day it's classic, one day it's rock-and-roll, or one day even band leader, when I choose to wear this Free People band jacket.
In the end, I've taken my love for Halloween and gone a step further. Instead of throw away costumes on November 1st, I've evolved into investing in costumes that will hang in my closet for much, much longer 🙂
Thank you for reading!