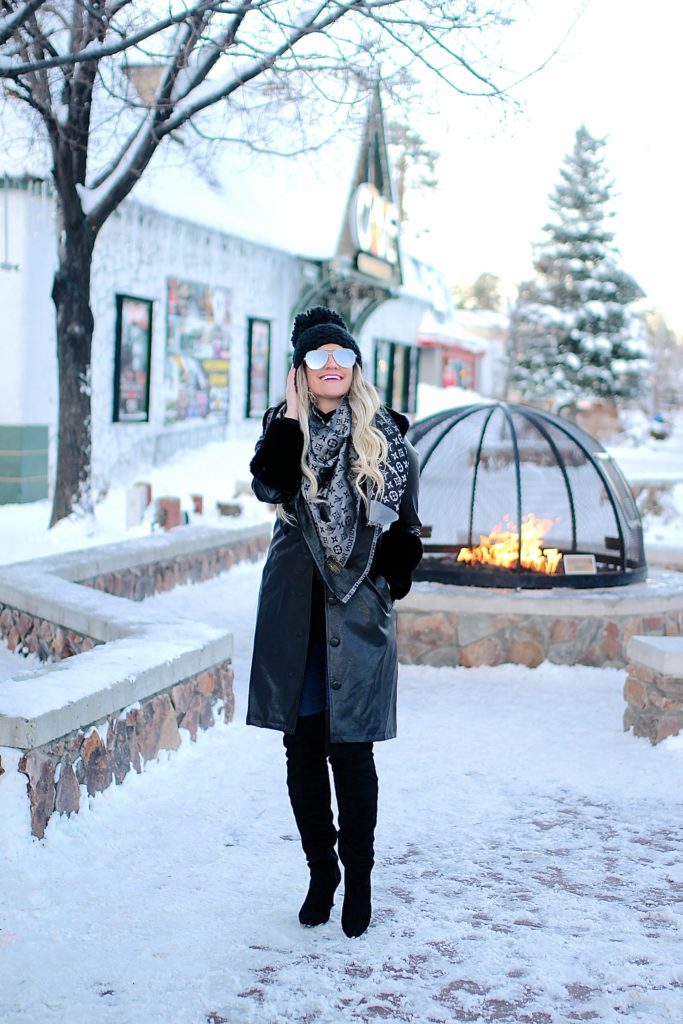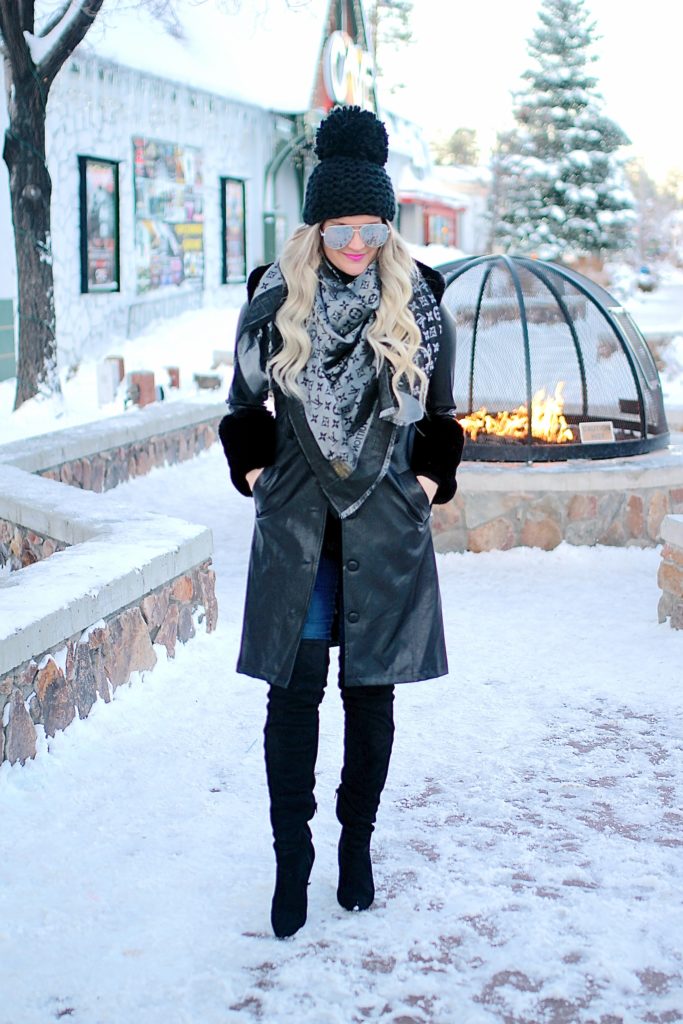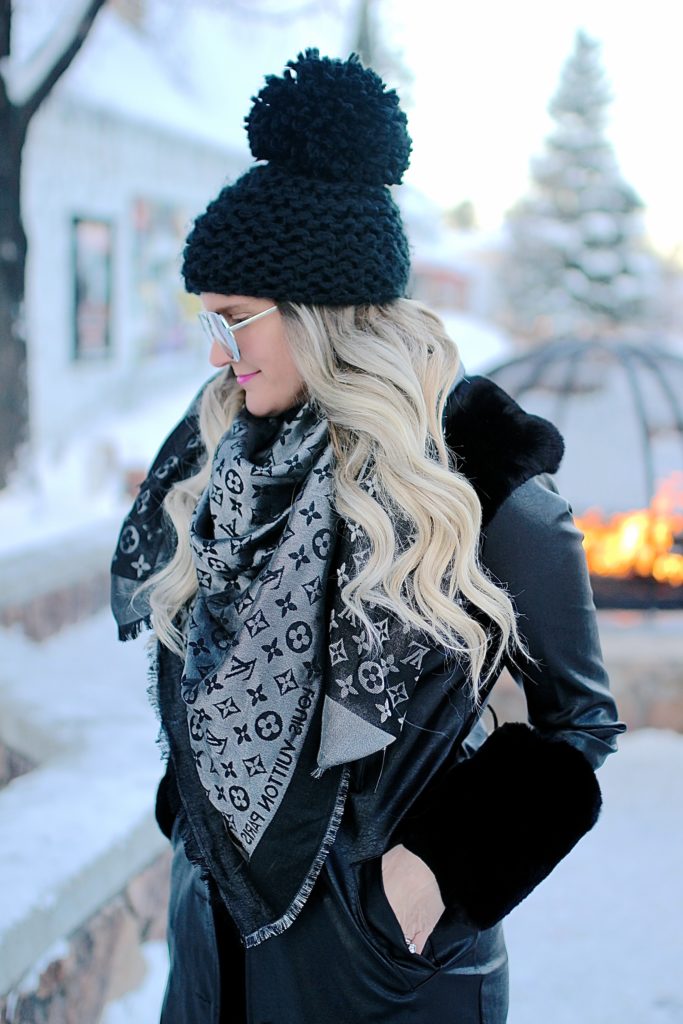 Coat: Nasty Gal | Scarf: Louis Vuitton | Boots: Forever 21 | Beanie: old | Glasses: Quay
Thank goodness I don't live in the Midwest because I don't do cold weather very well.
Yes, the leather and fur and cashmere's are all so fun to wear, but in freezing degrees? I don't think so!
Lucky for me, we were only in our local mountains which means it was nowhere near negative anything degrees, so this leather/fur trench and a chunky scarf was all I really needed. 
Thinking of all my readers who deal with the cold and snow daily! Y'all are my heros! Stay bundled!!