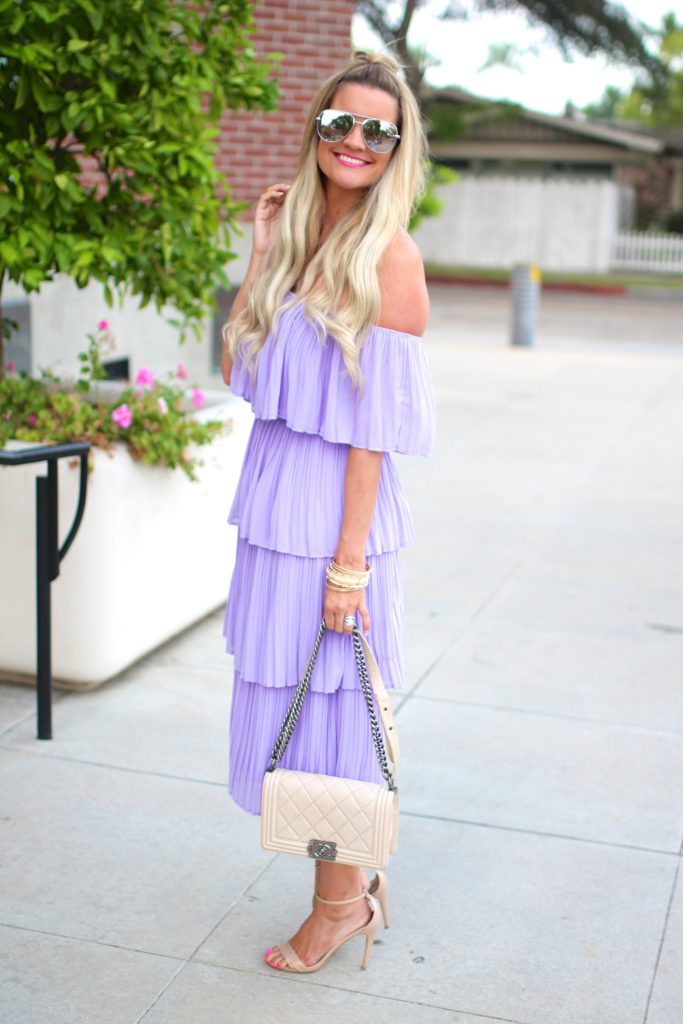 Dress: Vici (lavender, taupe, blue, pink) | Heels: Steve Madden | Glasses: Quay | Bag: Chanel
I'm so ridicuoulsy predictable.
Dress –  √
Off-shoulder – √
Color of the rainbow – √
This little number screamed my name LOUD the minute I saw it, but what set it apart from other dresses in my closet was the fun silhouette. You know I LOVE a tiered dress in any shape or color – GIRL, YES.
It comes in 4 colors, and I have to admit that I grabbed the taupe option too. I already know how I'm styling it for fall. I can see it it my minds eye…and I am SO excited! 🙂
Thank you for reading! Have the best Monday!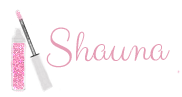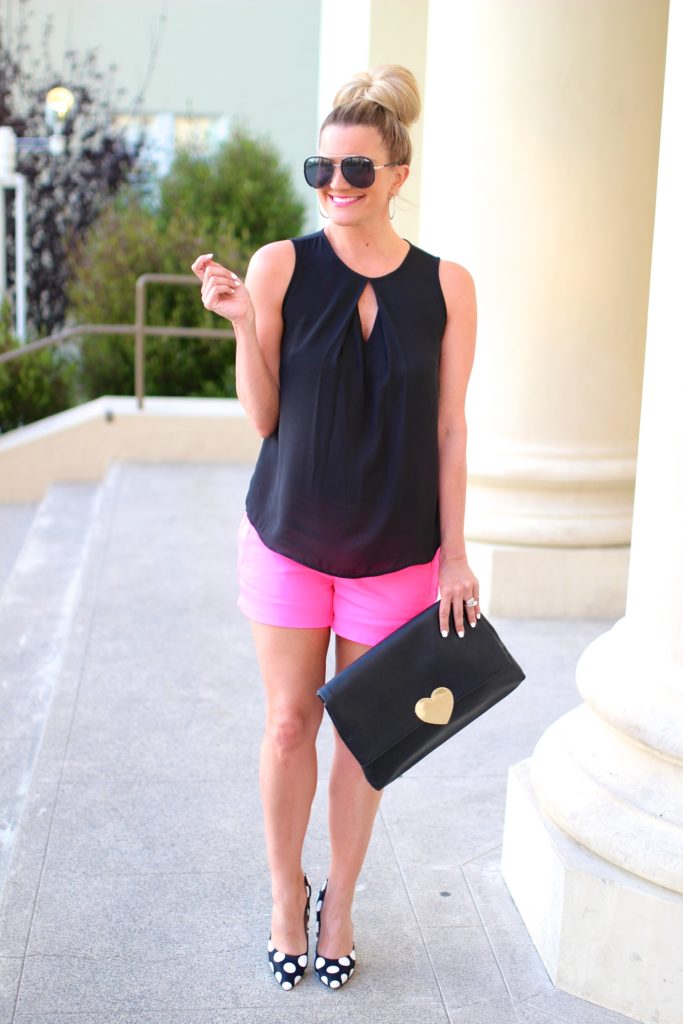 Tank: Forever 21 | Shorts: JCPenny | Clutch: old | Glasses: Quay | Heels: old (similar)
In your 20's, when the weather was too hot to handle, it seemed like no big deal to toss on a pair of shorts and call it a day. Nowadays, shorts are suddenly the hardest piece of clothing to wear, let alone find (UMM…when did they get so SHORT?).
At this stage in my life, I tend to gravitate towards a stretch twill because they have a hidden high waistband that creates the coveted figure-smoothing fit. These shorts are a total steal right now too, with TWENTY colors available for…wait for it…UNDER $10.
Why are you still reading this post?! Go grab a pair before it's too late!
-XO