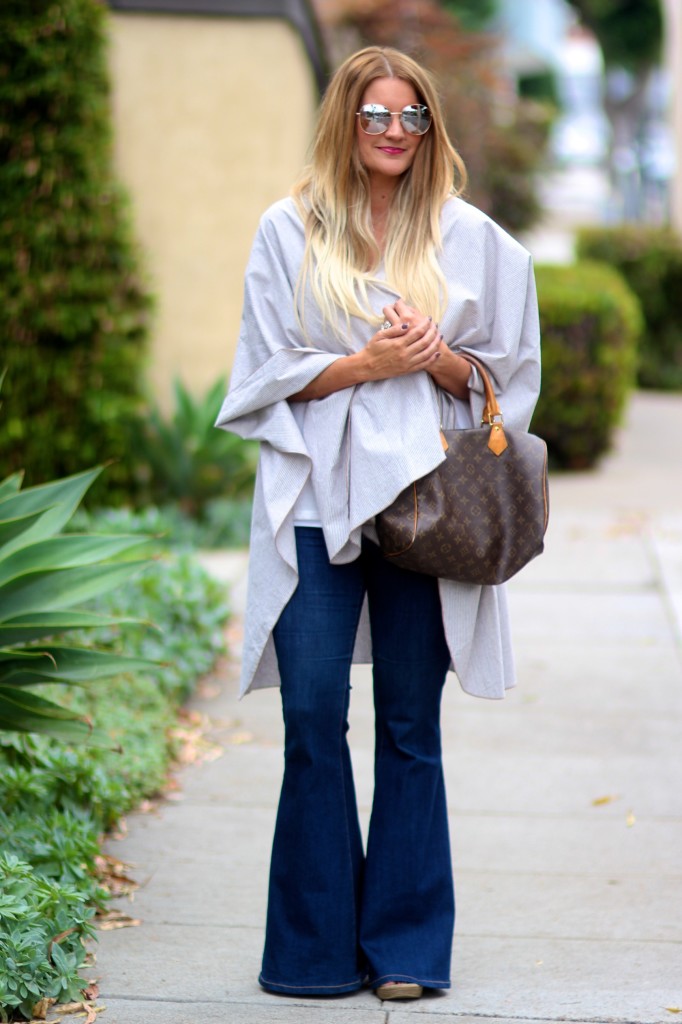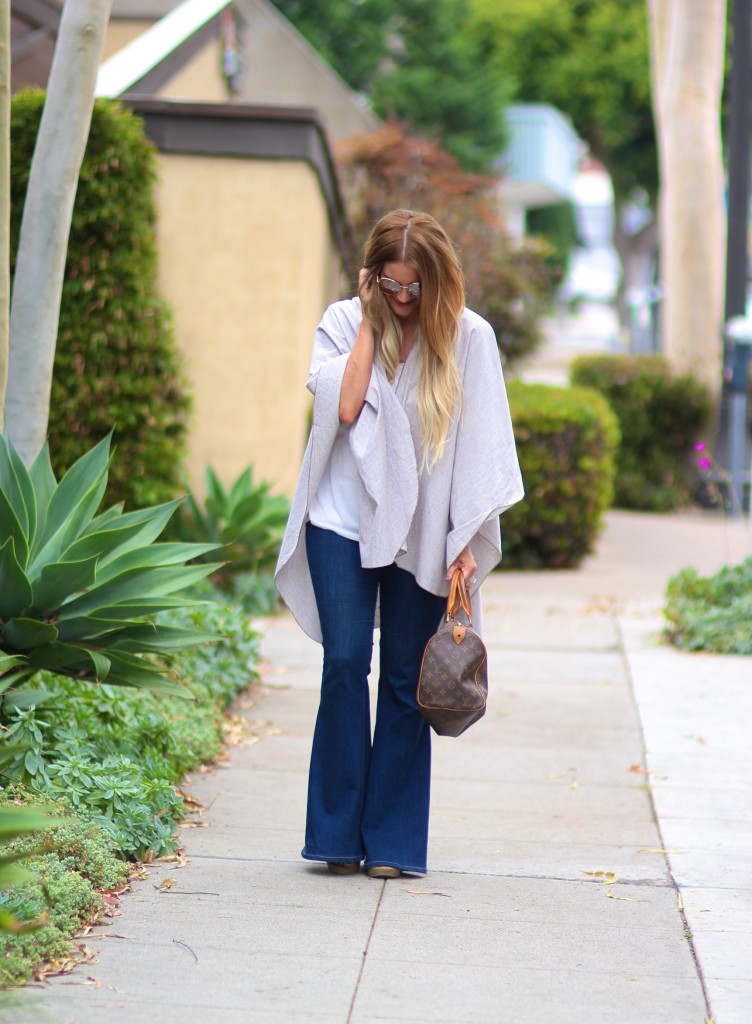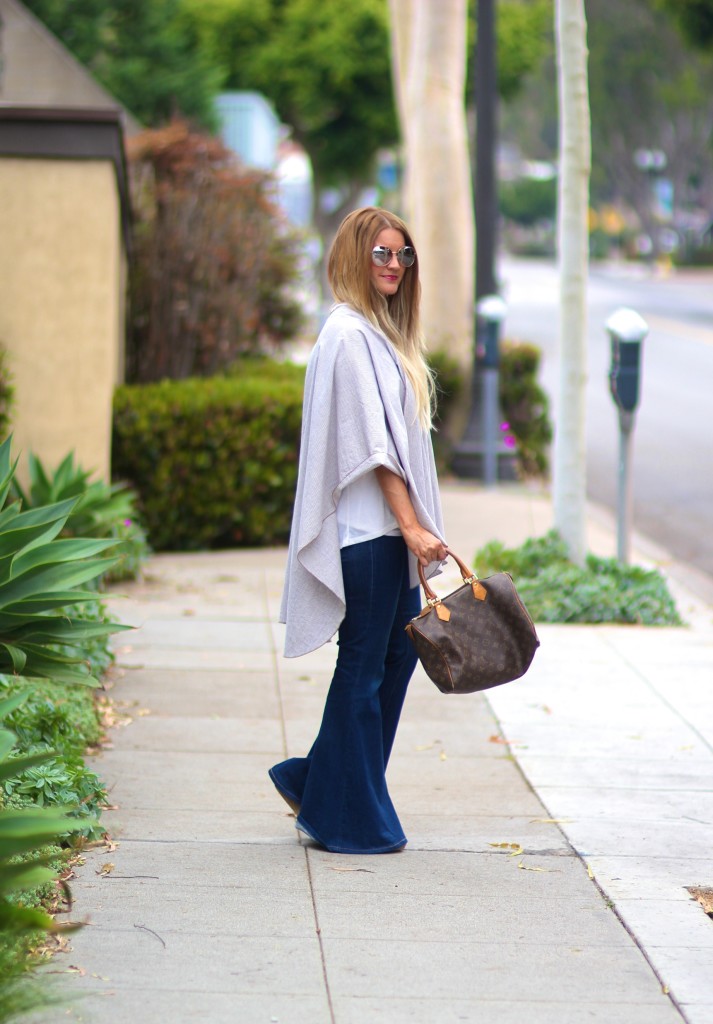 Wrap:
Donnie Charm
| Tank:
H&M
| Denim: J Brand
(similar)
| Glasses: old
(similar)
I love that the season for wraps is upon us. This one actually has small pinstripes and is on major sale right now too. I love how easy they are to just throw on and go (this one from

last year

 is still my ALL TIME favorite!). Truthfully, they are one of my favorite things to wear with a great pair of jeans. Can we say bell bottoms for the win? Love me a good flare, no matter what the season.
I'm currently out of town, and have a super fun weekend ahead of me! Follow along on Snap to find out where I'm at! (@lipgloss_lace). Oh, and for all of you wondering about my hair – it's fixed! So, thank you for all of the good hair vibes. I was a major stress case this weekend…
Have a beautiful weekend, and thanks for following along!