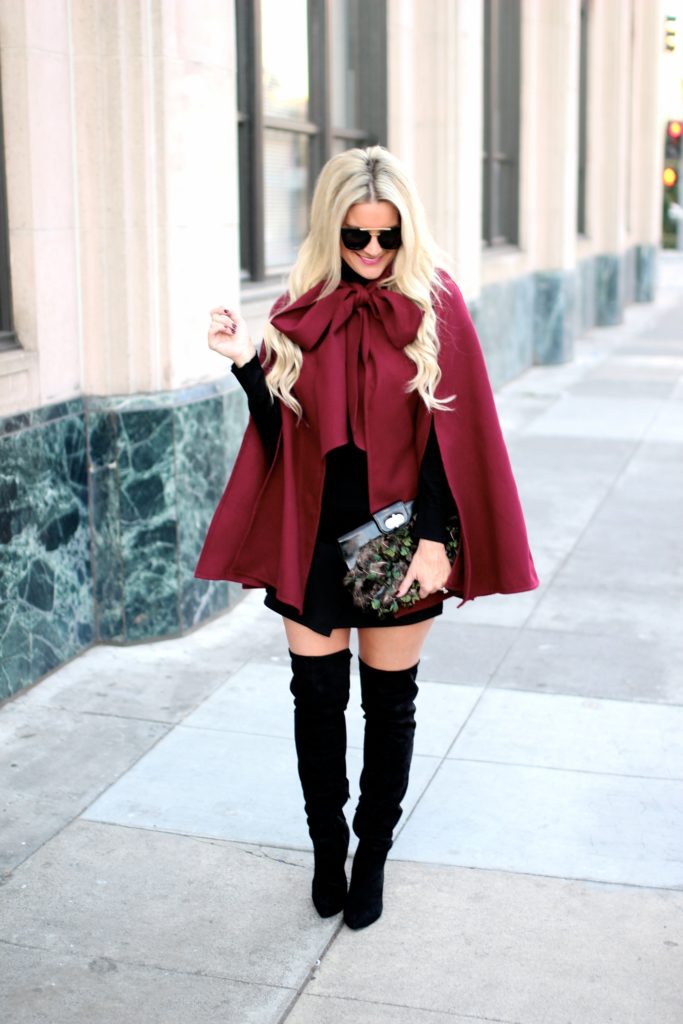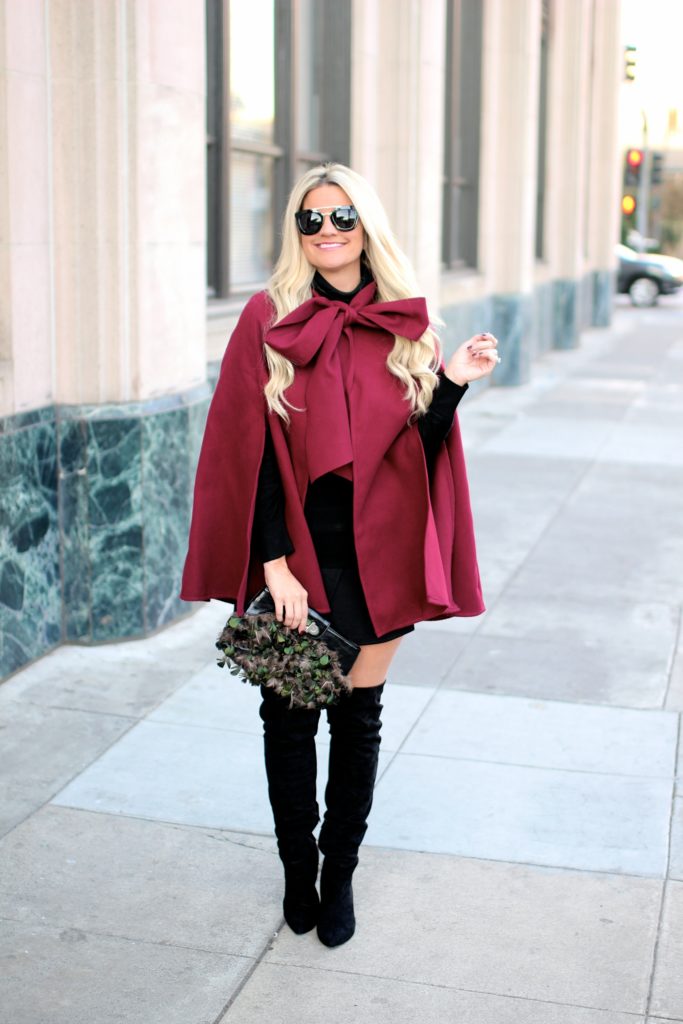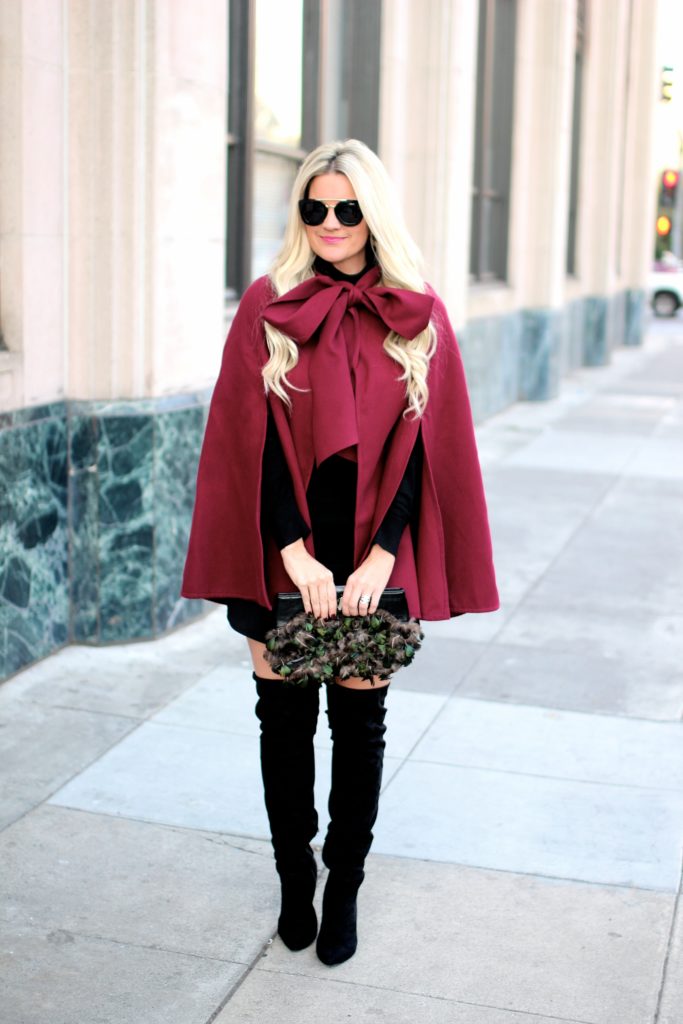 Cape (only $25!): Shein | Sweater: H&M | Skirt: old (similar) | Boots: Forever 21 | Glasses: Prada | Clutch: old
With Thanksgiving already next week, I'm totally in the mood for all things holiday festive! Around this time of year, I love adding that little extra "something" to my looks: whether it be a fun feather accessory or throwing on a cape with a giant bow, there are no apologies from me for going over the top. It's the most perfect time of year to do it, so why the heck not?!
Are you guys ready for the holiday coming up? I feel as though we've all skipped turkey day and have gone straight to Christmas…am I right?!
-XO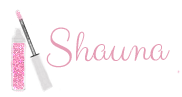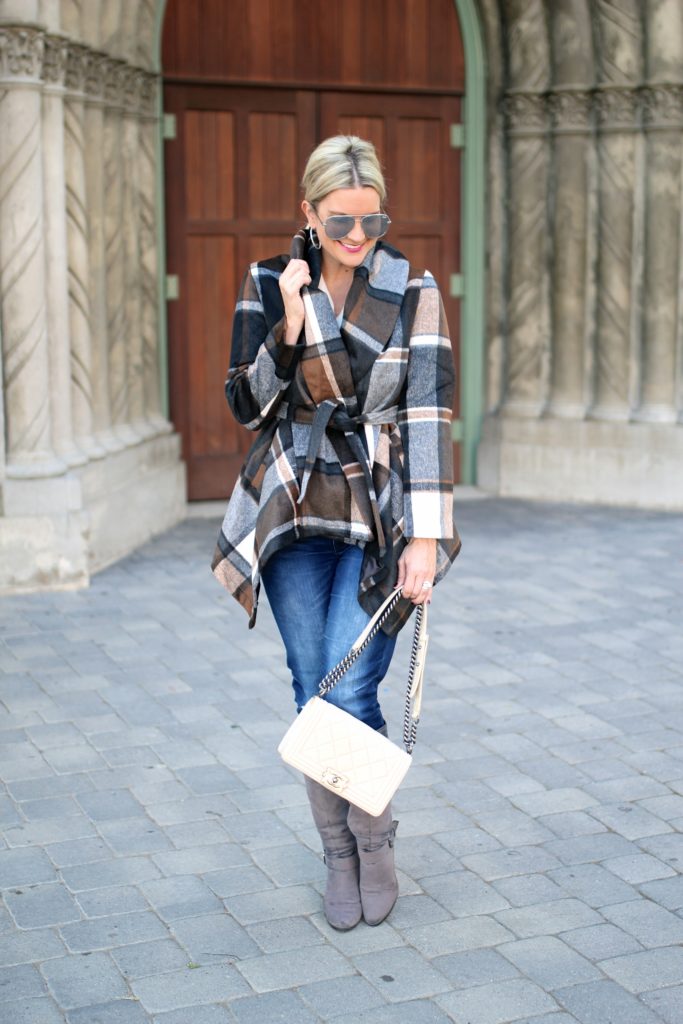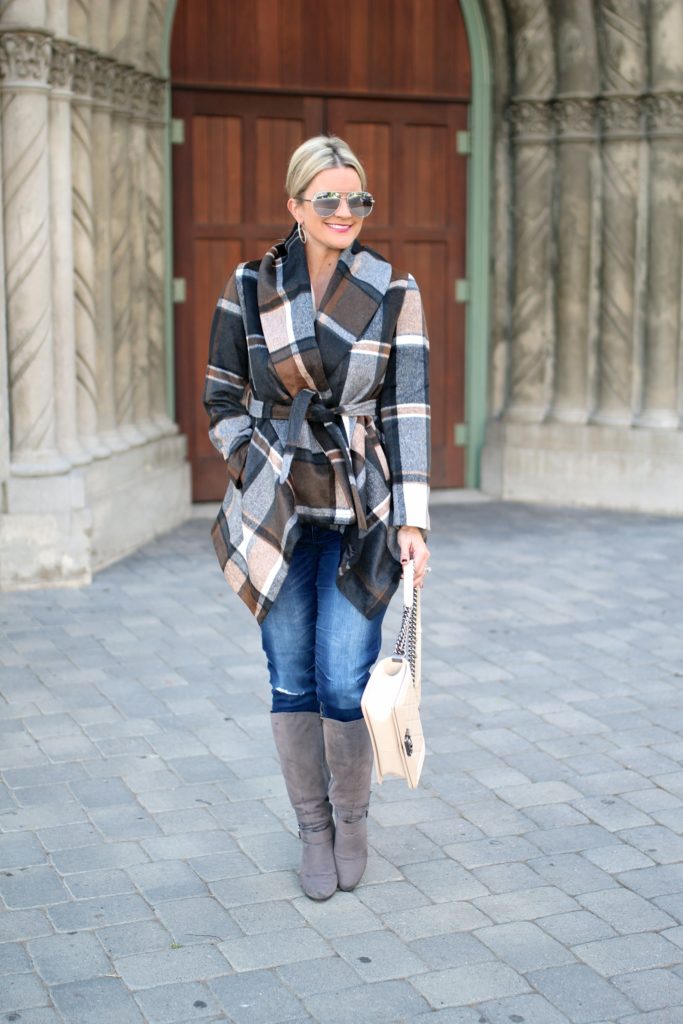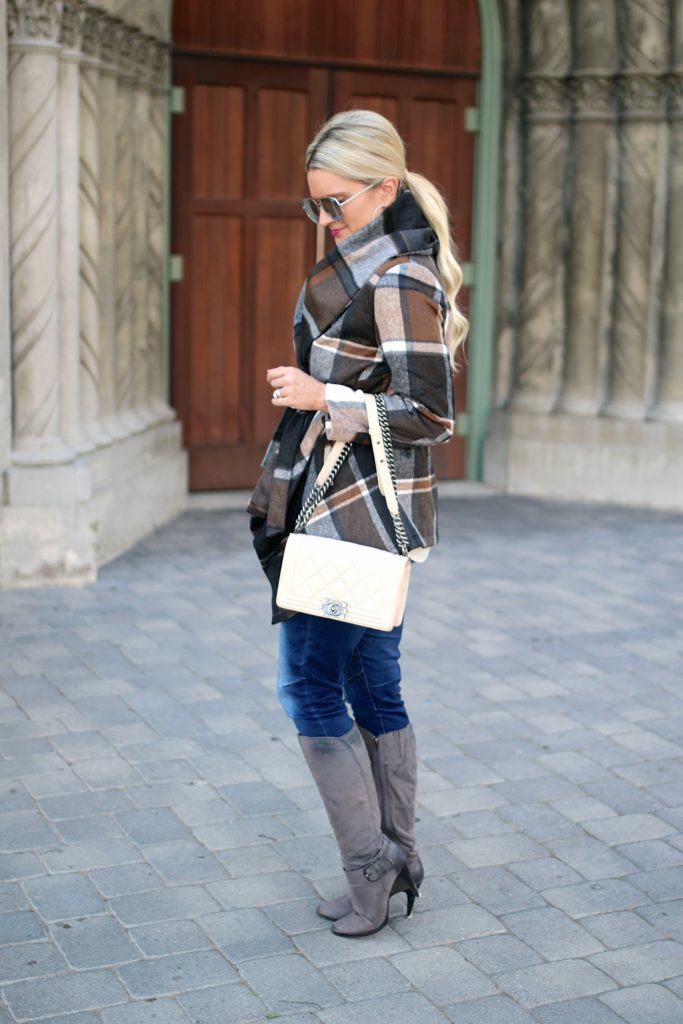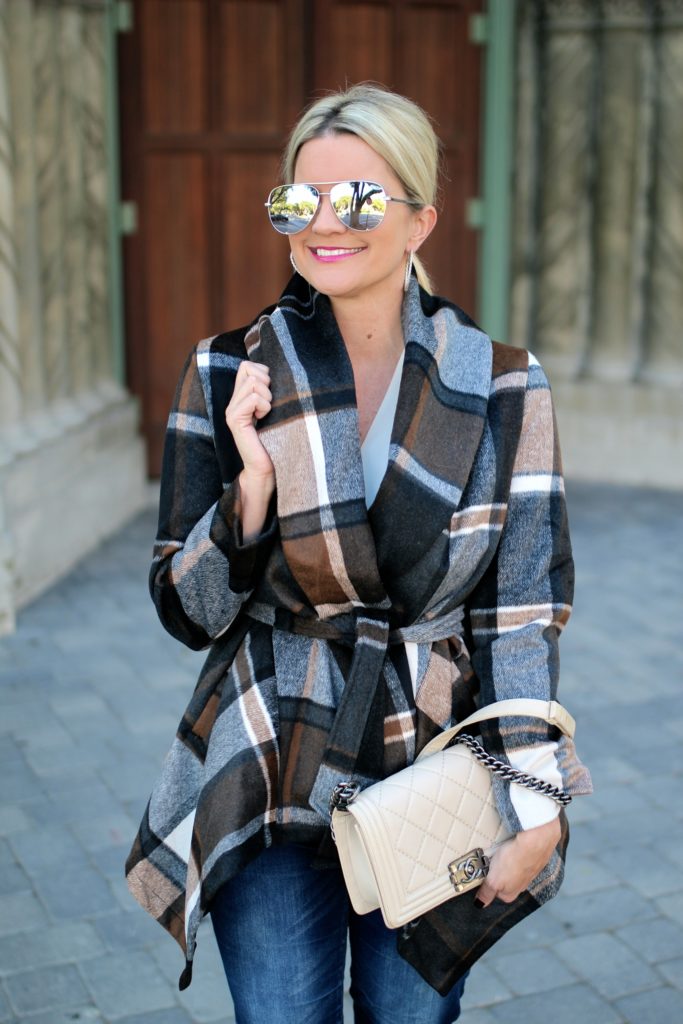 Coat: Chicwish | Denim: old | Boots: old | Glasses: Quay | Bag: Chanel le Boy
The only word I can think of to describe this cozy coat is:
L-O-V-E.
As in, if I had more room in my closet, I would have ordered more colors because it really is one of my new fall faves. Not only does it come in other colors/patterns, it also comes in every possible size you can imagine (XXS all the way to XXXL!). Another added bonus??
IT'S ON SALE. 
Is there any other way to kick start your weekend than with this kind of news? I think not 🙂
Thanks for reading, guys!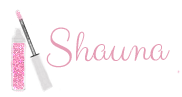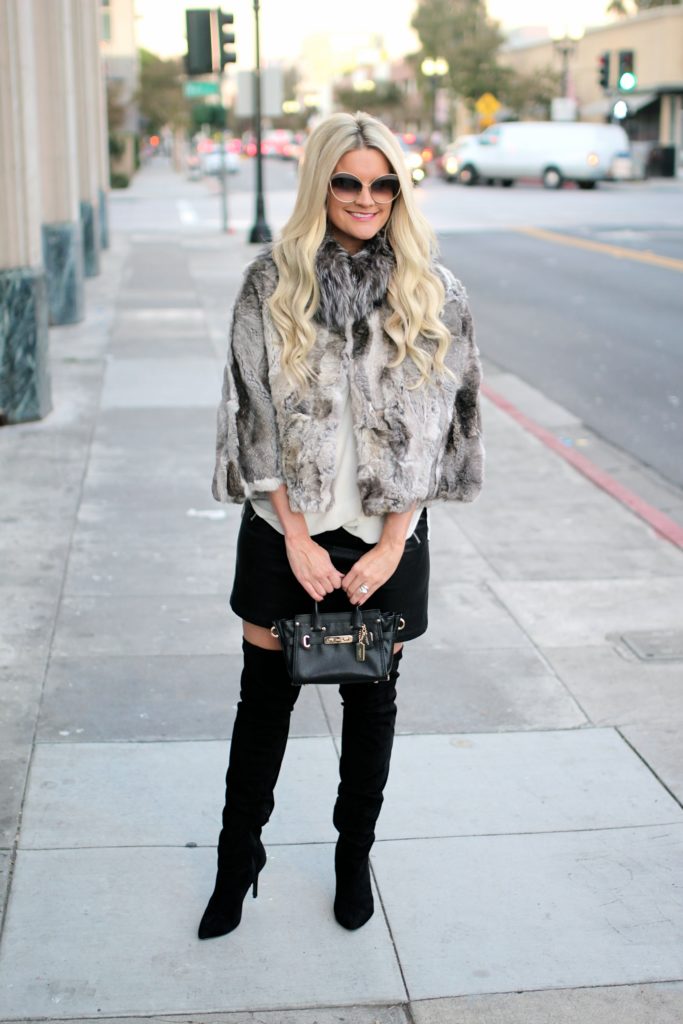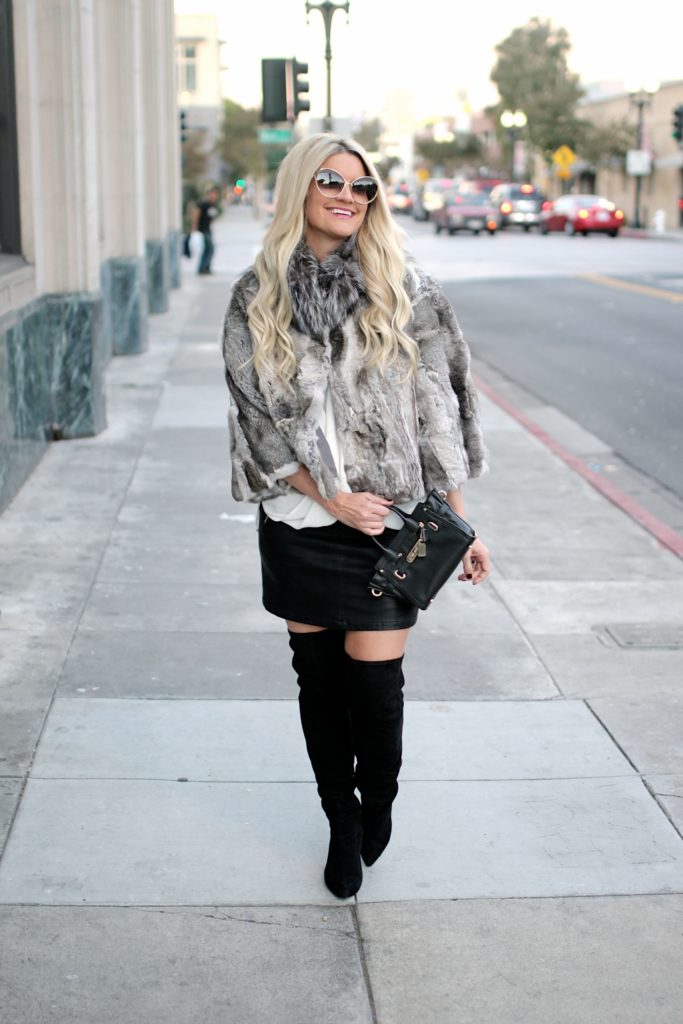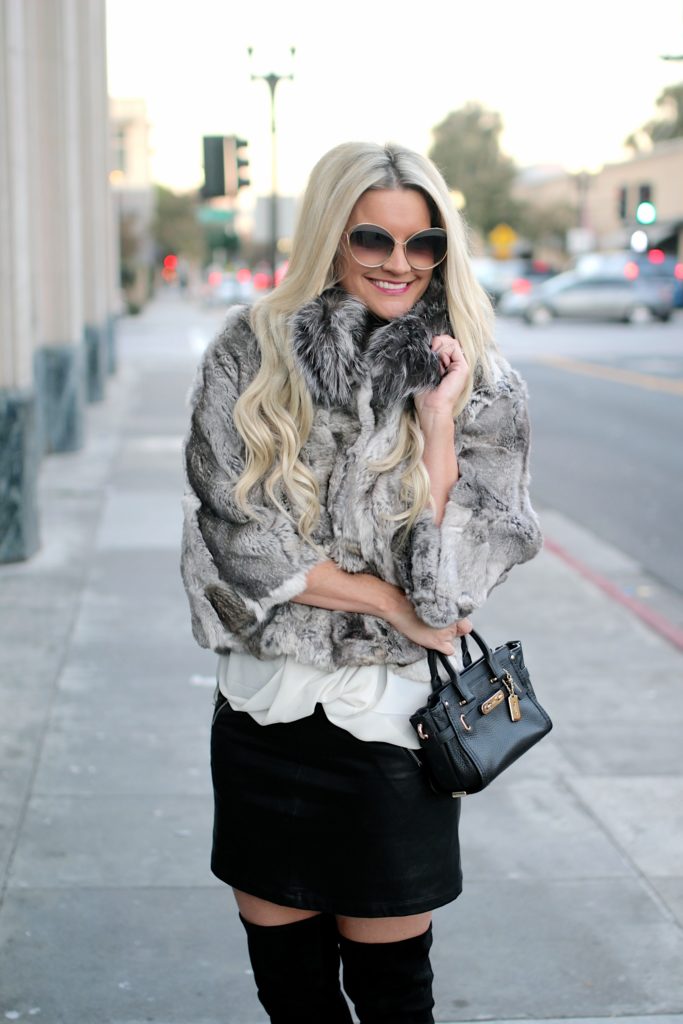 Coat: Revolve | Top: old (similar) | Skirt: old | Boots: Forever 21 | Bag: Coach | Glasses: Dita
Because sometimes Monday calls for a little leather, festive fur and a whole 'lota attitude 😉
Now go kick this weeks butt, ladies!! ~XO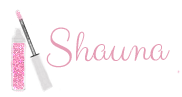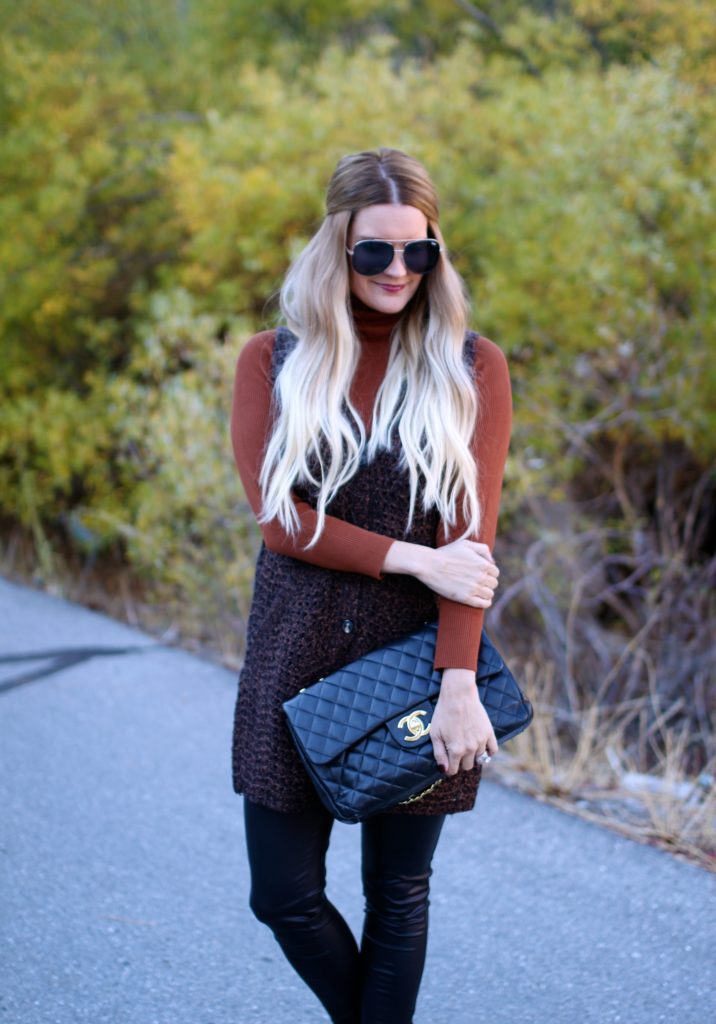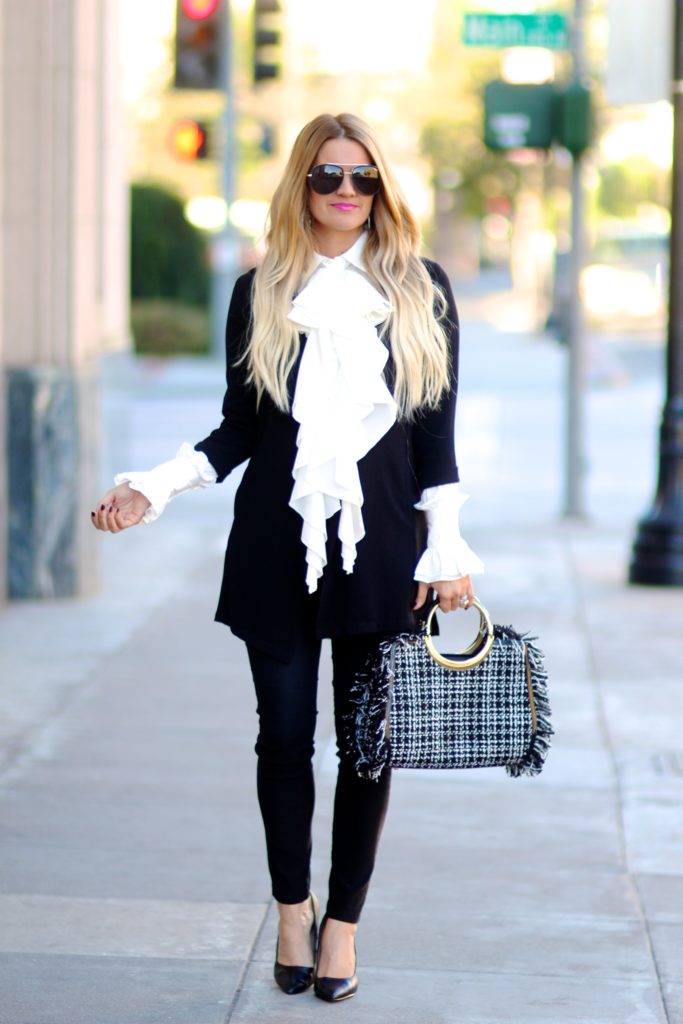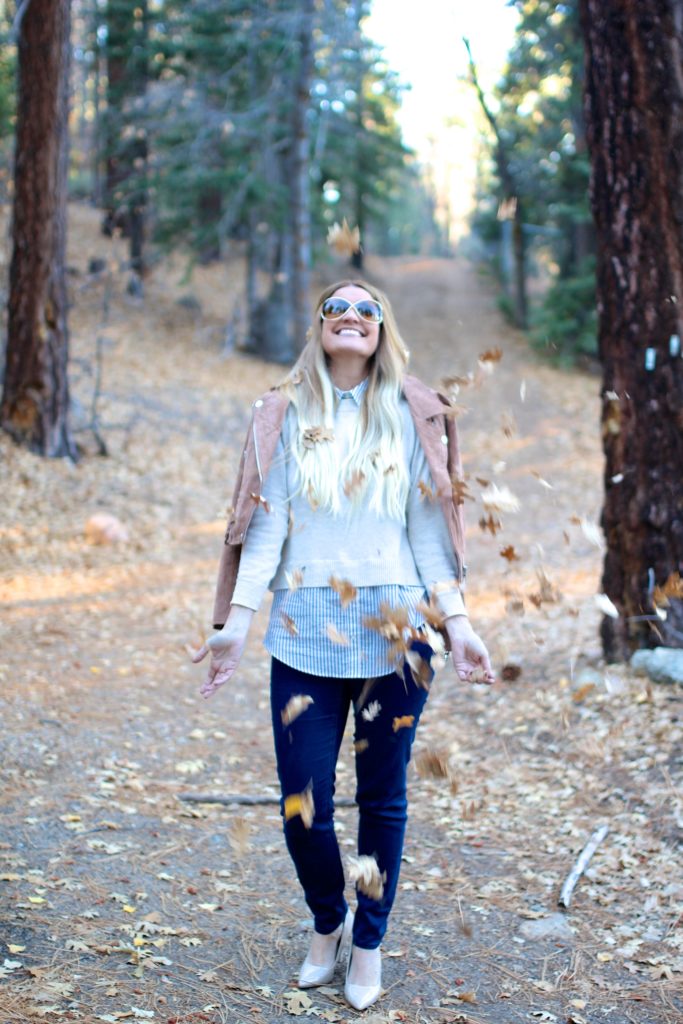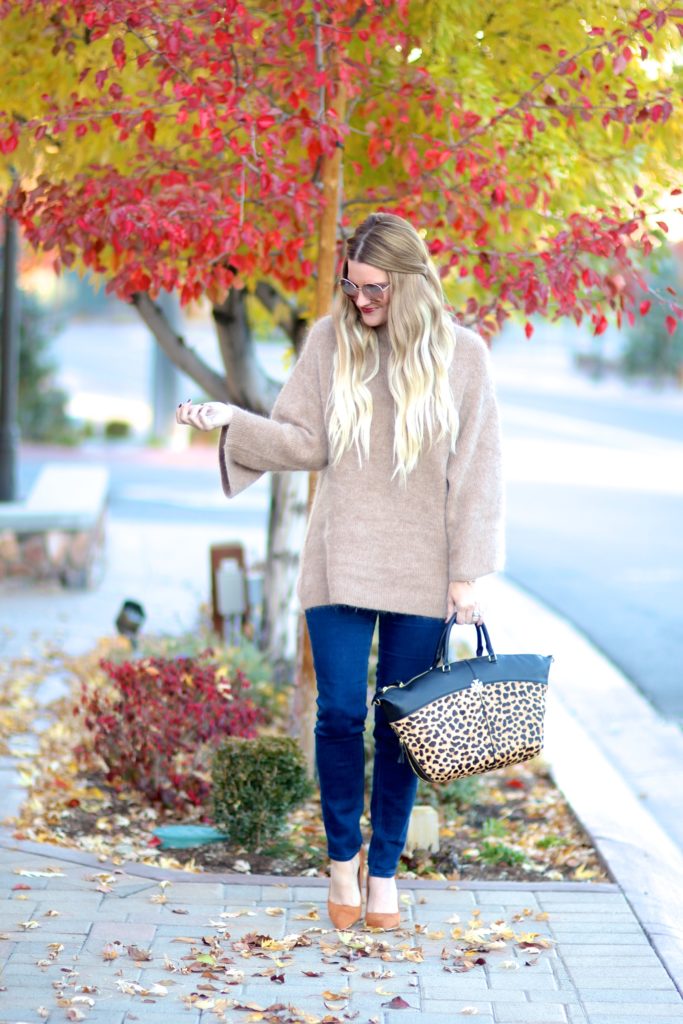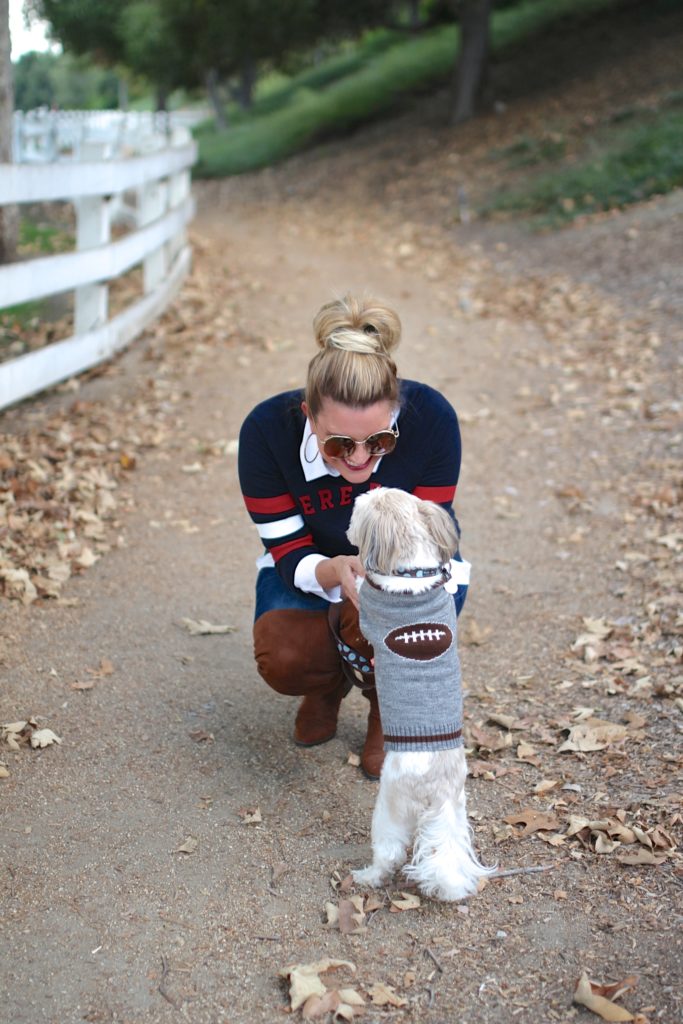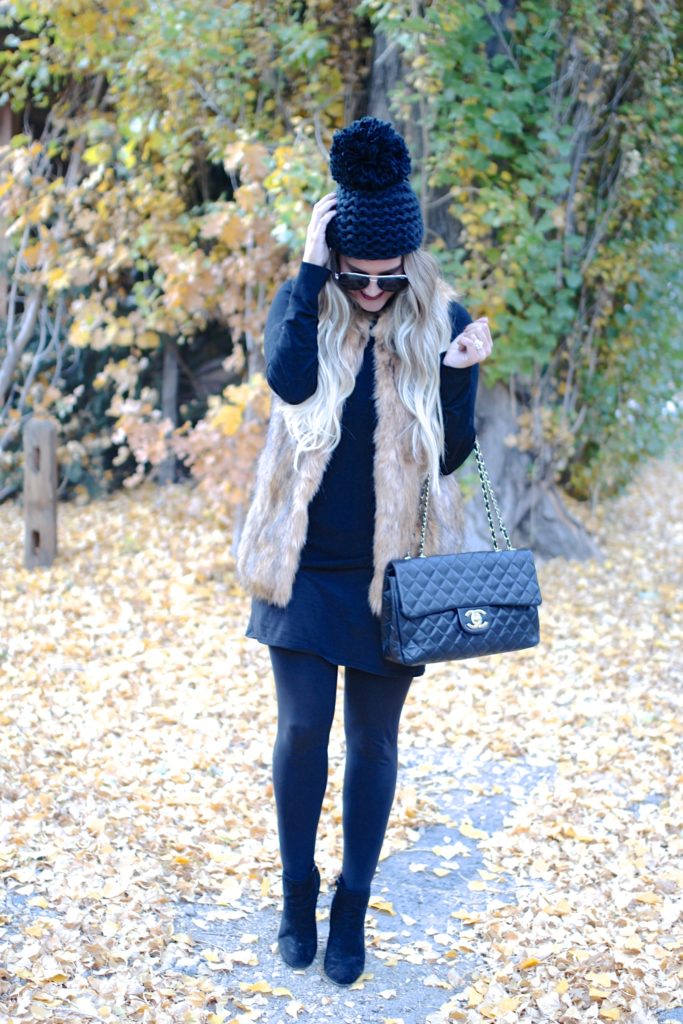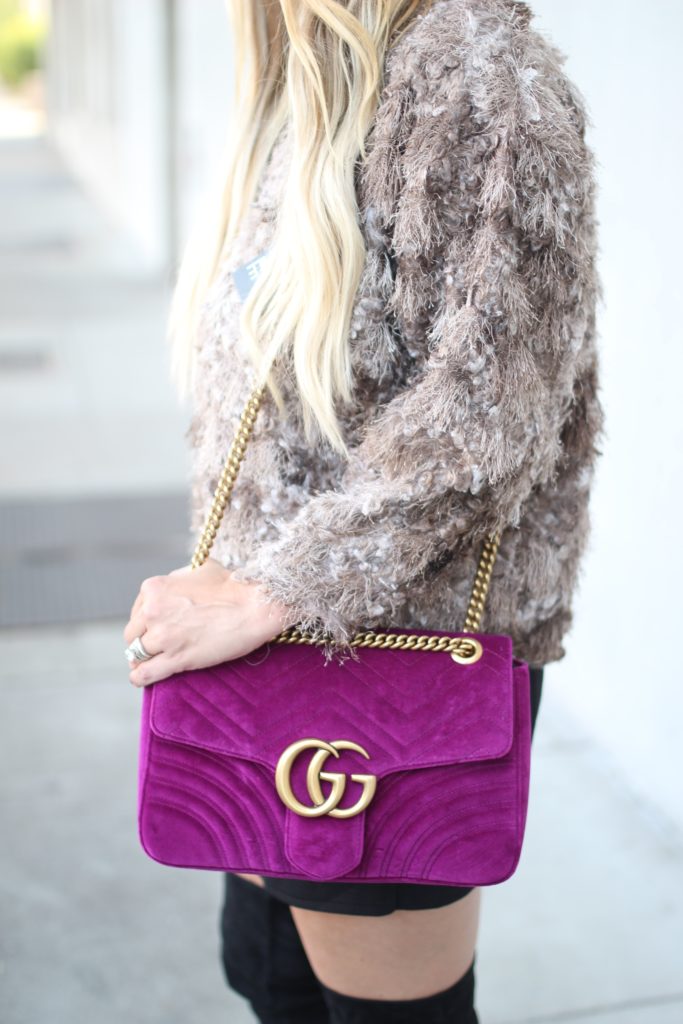 With today being the 1st day of November, I wanted to share a few of my favorite Fall looks with you guys! I refer to Fall as my Superbowl, because it's literally my favorite time of year to pull out all of my favorite sweaters, coats, boots, beanies and well, anything else I can cozy up to…lol!  I always say I was born in the wrong state, because it's pretty rare I get to wear all of my favorite fall pieces. So you can imagine my delight when we get a super cold front that comes this way 🙂
Did you have a good Halloween? We had my family over and had such a fun time handing out candy to the kiddos and eating Mom's famous chili. Didn't have to watch any of the World Series because the Dodgers lost it all Sunday. Major bummer. More like SERIOUS bummer…
Thank you for reading, and I'll see you back here Monday! Happy weekend! XO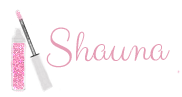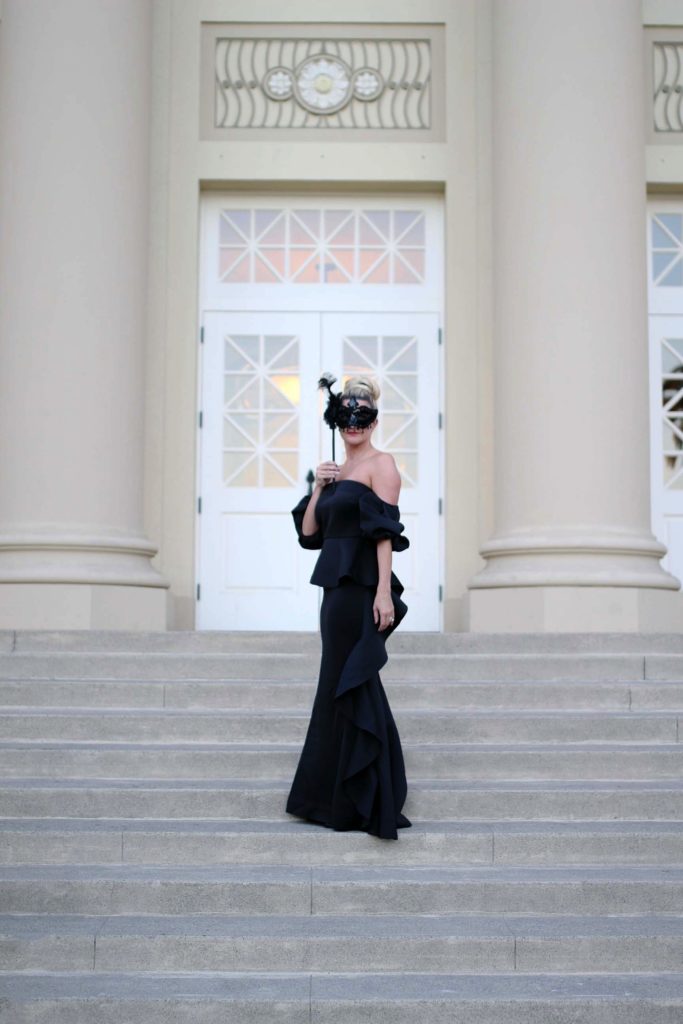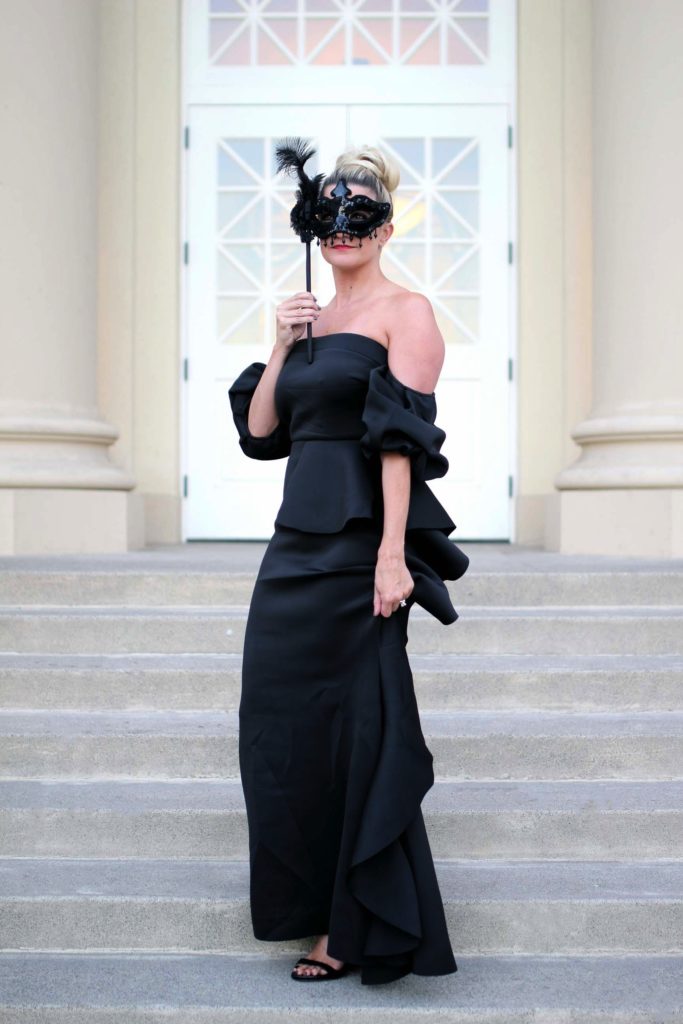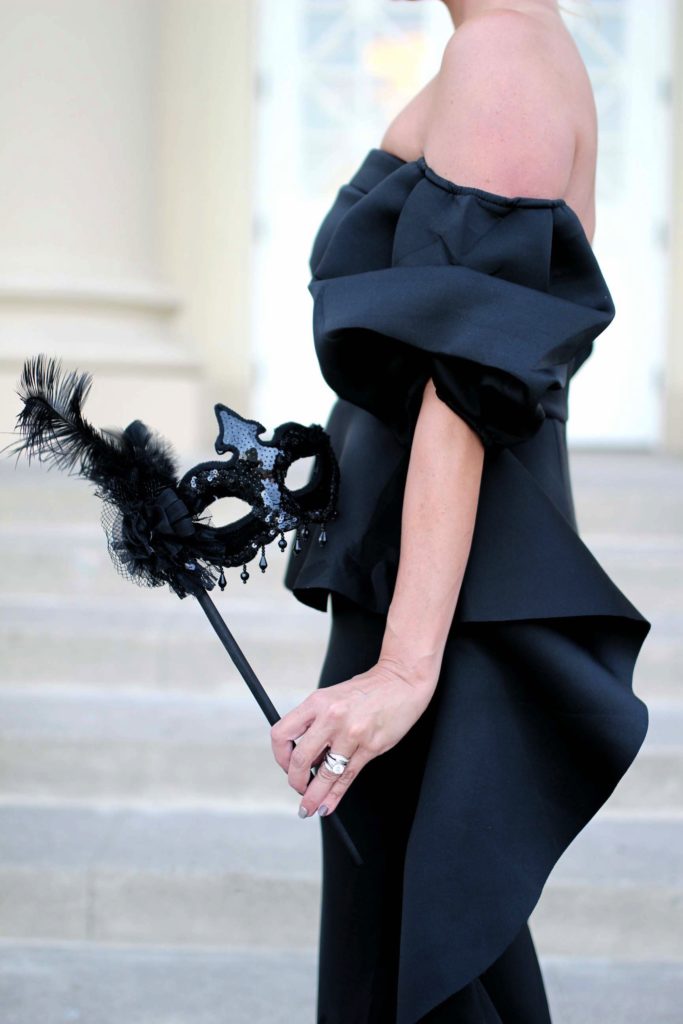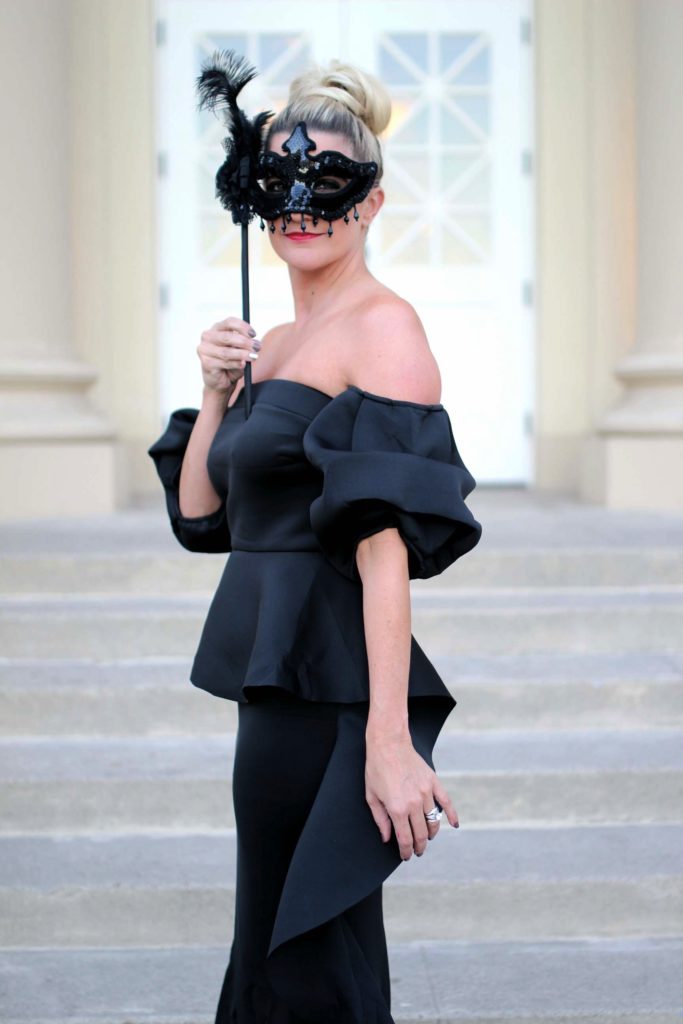 Dress: Forever 21
♦ ♦ ♦
Ghosts and goblins
Spooks galore
Scary witches
At your door
Jack-o-lanterns
Smiling bright
Wishing you a
Haunting night!
Happy Halloween!!
♦ ♦ ♦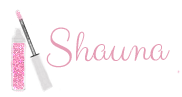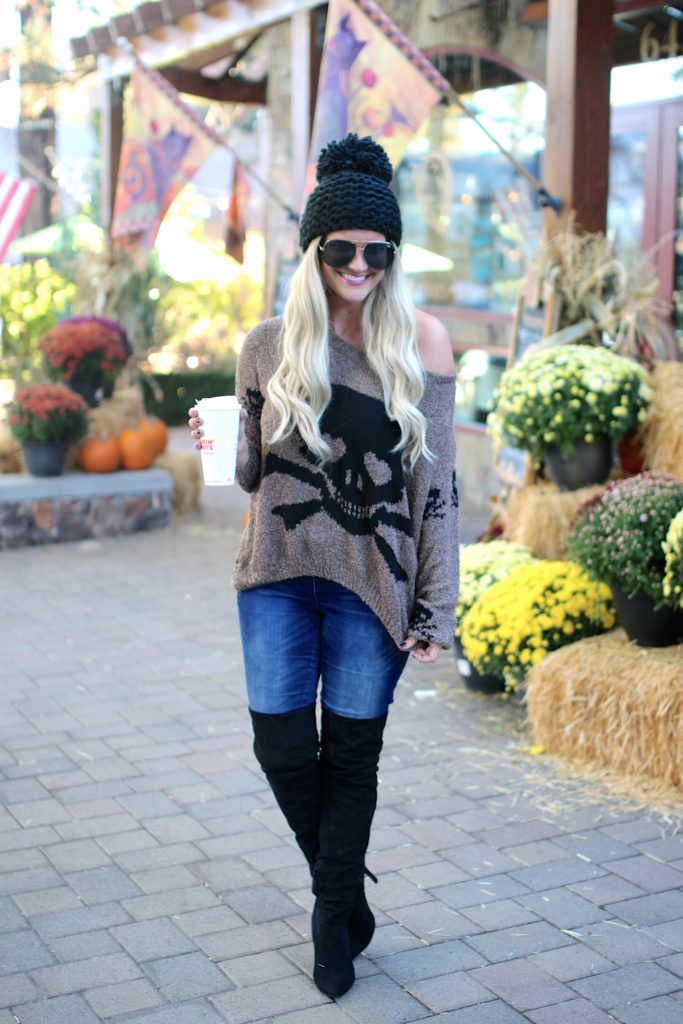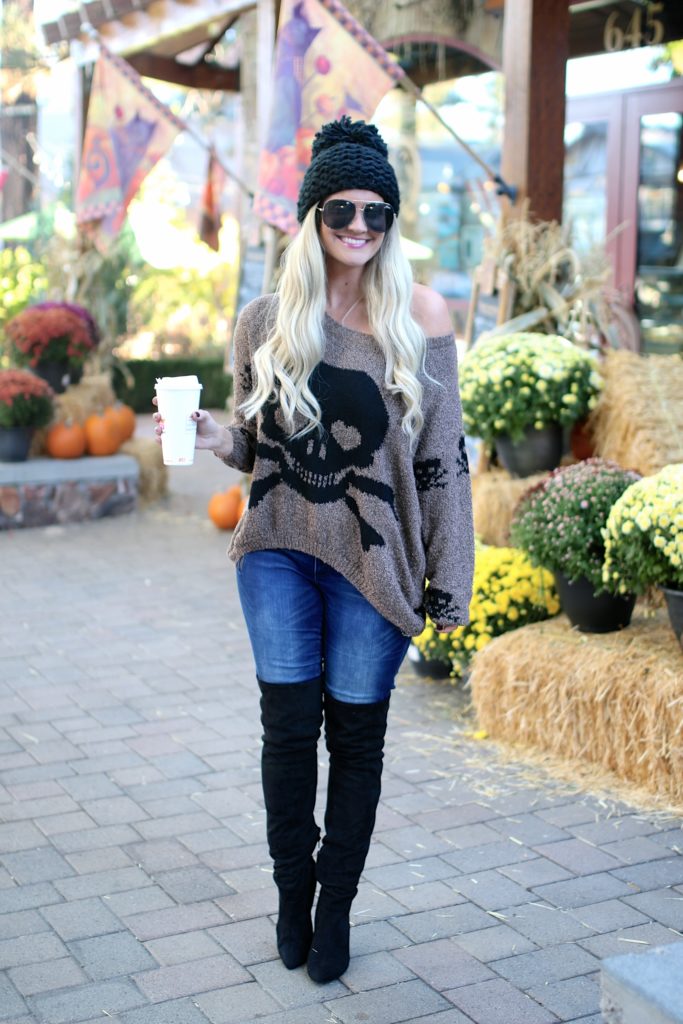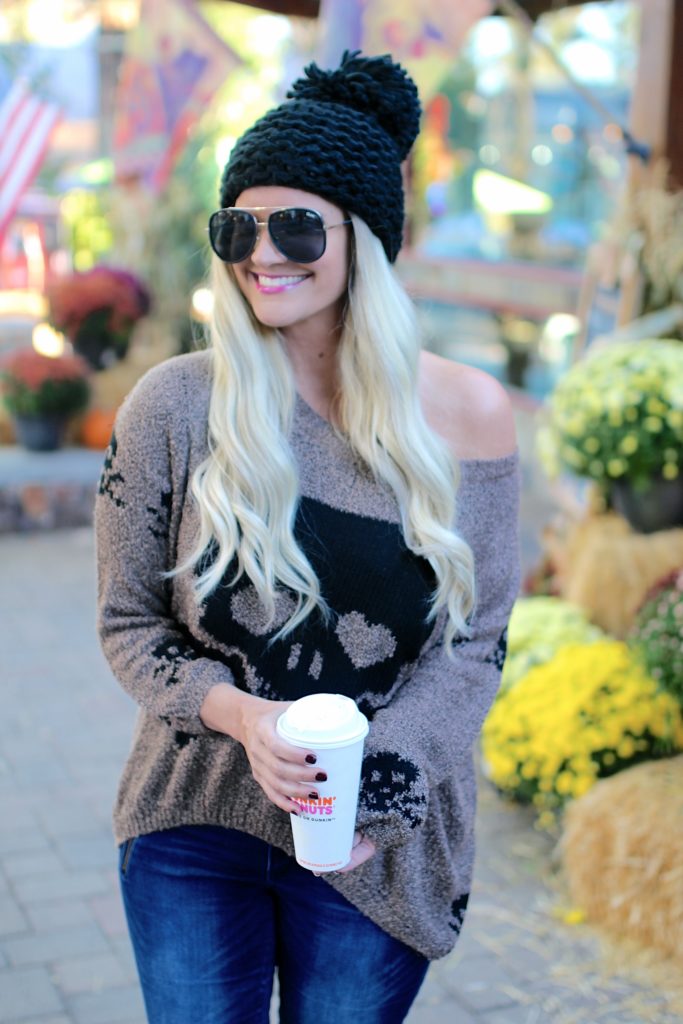 Sweater: old | Denim: old | Boots: Forever 21 | Beanie: old (similar) | Glasses: Quay
Can you believe next week is Halloween? Are you doing anything fun this weekend to celebrate? Parties? Costume shopping? Do tell! We are going to the pumpkin patch, and I'm looking forward to it! I haven't even been yet, and now time is pretty much up…
Hope everyone has a great weekend, and thanks for reading!