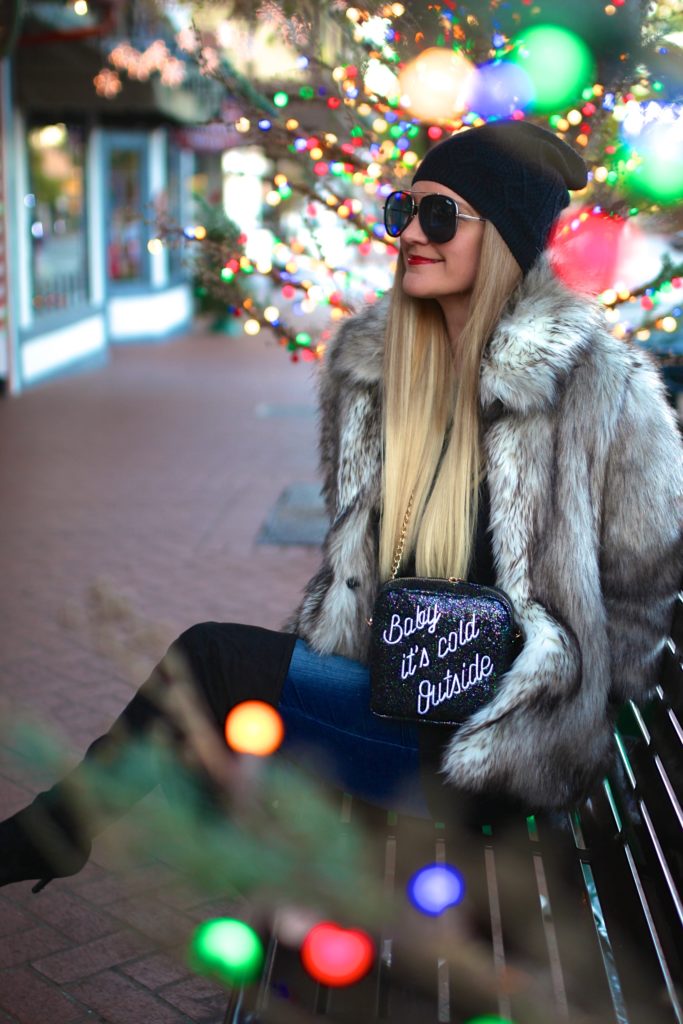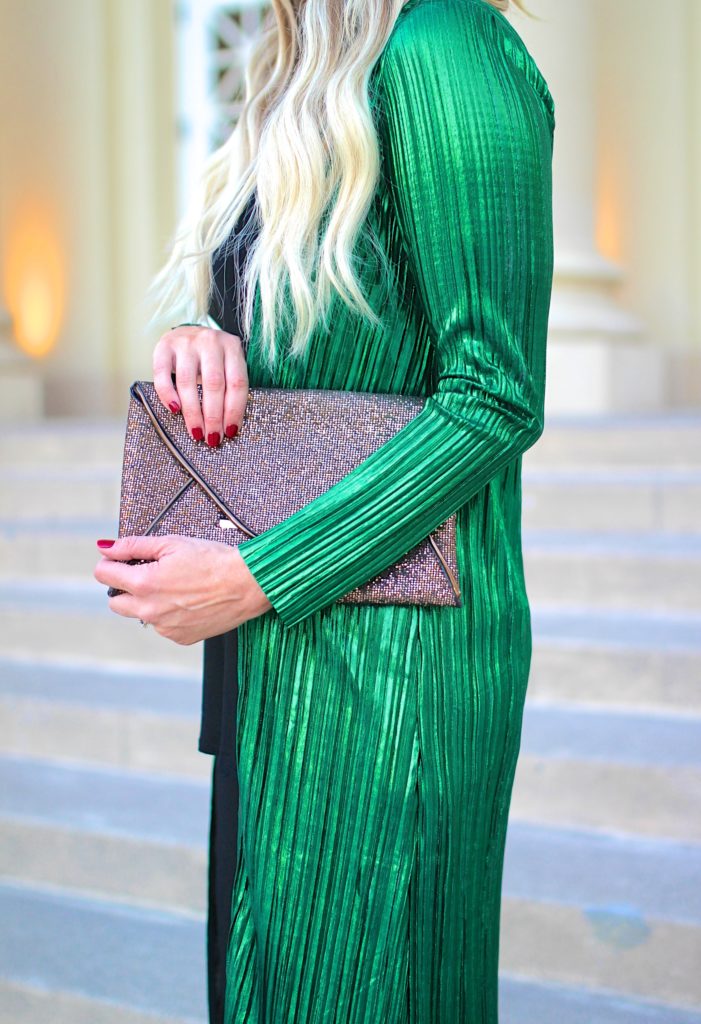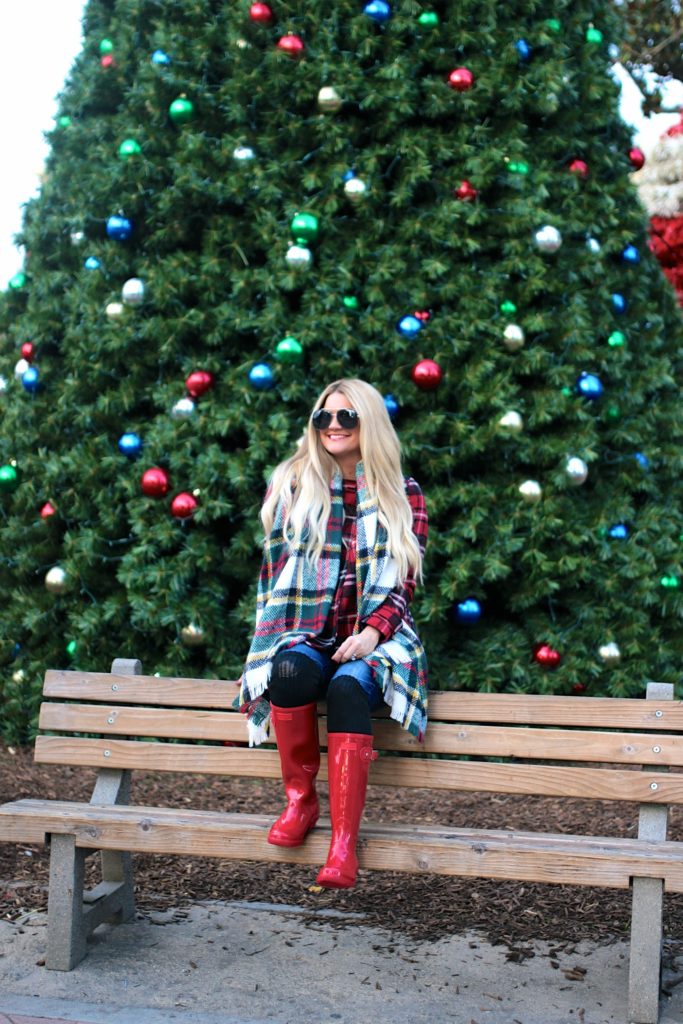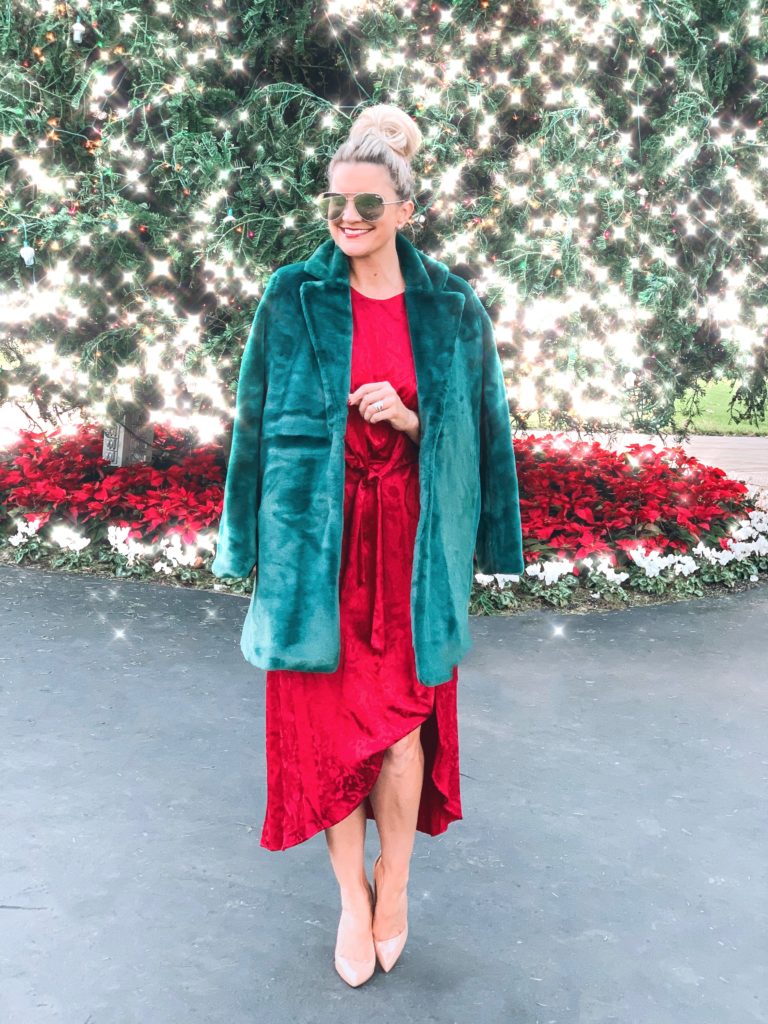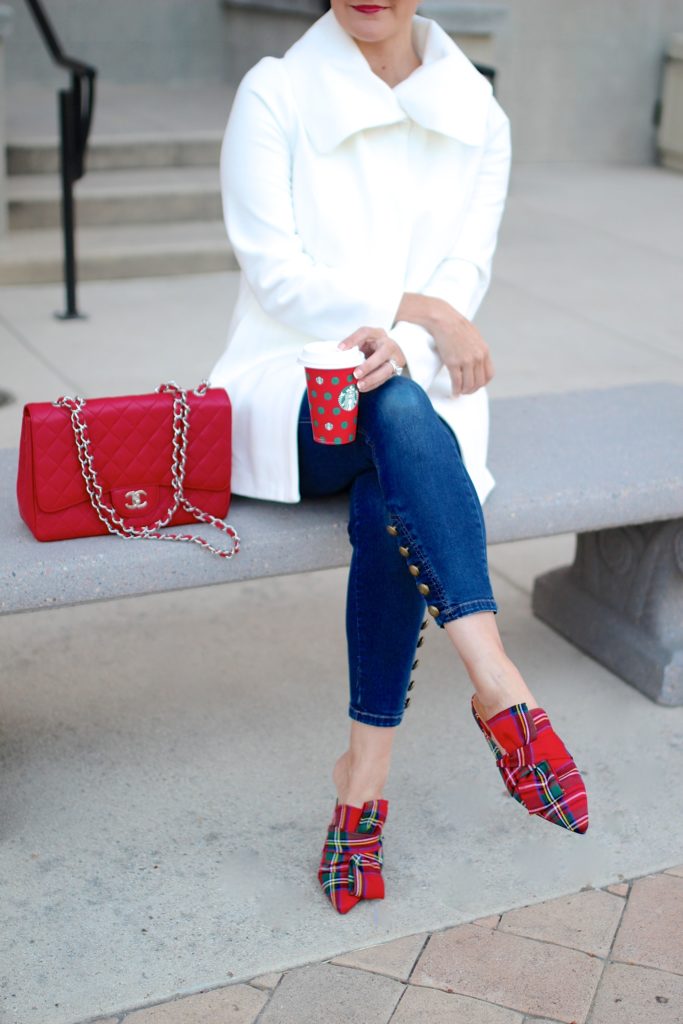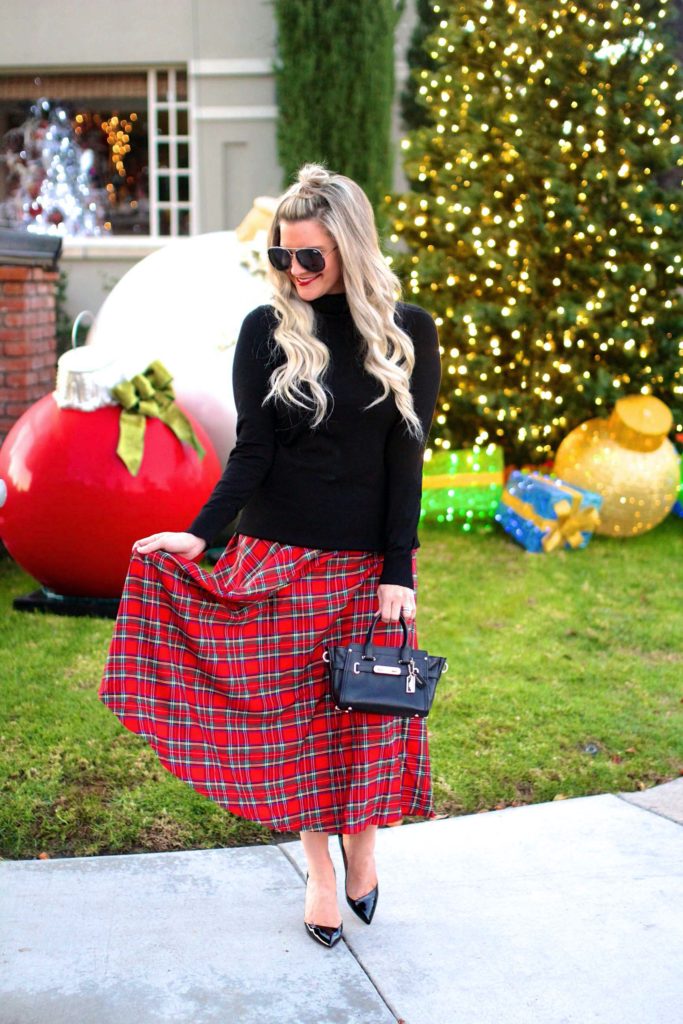 * * *
♥ Cheers to festive fashion! ♥
December is my favorite month on the blog. Not only for the holiday looks, but I love all the fun backdrops too. Standing in front of a Christmas tree beats a plain white wall any day.
Which is your favorite look? I hope I've inspired you to bring out your best in fashion in the coming weeks!
Thanks so much for reading & sharing. I'll see you back here Monday xo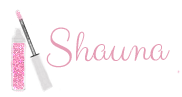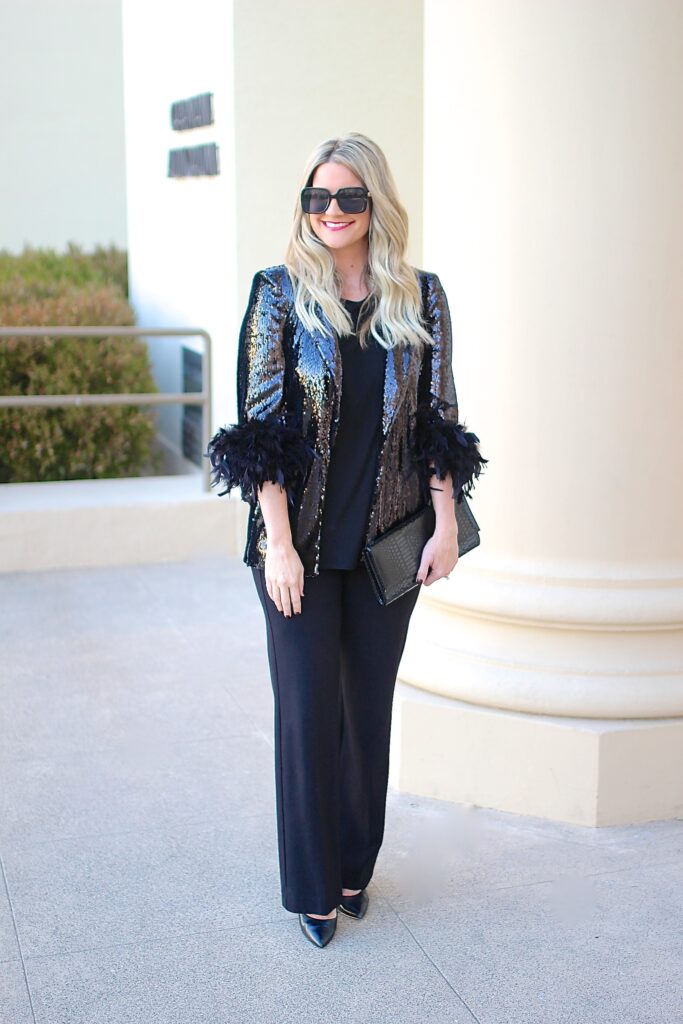 Blazer: River Island | Pants: New York and Company | Heels: Louboutin | Glasses: Chanel | Clutch: old
* * *
PARTY SEASON!
It's officially the season to do-it-up and I'm all about it. If there's an excuse to dress up, sign me up!
When I saw this feather blazer, I knew it would make the perfect unexpected holiday outfit. Sequins + feathers are always my favorite Christmas combo.
Thanks for reading, and thanks to my Husband who came up with this blog title! 😉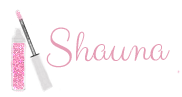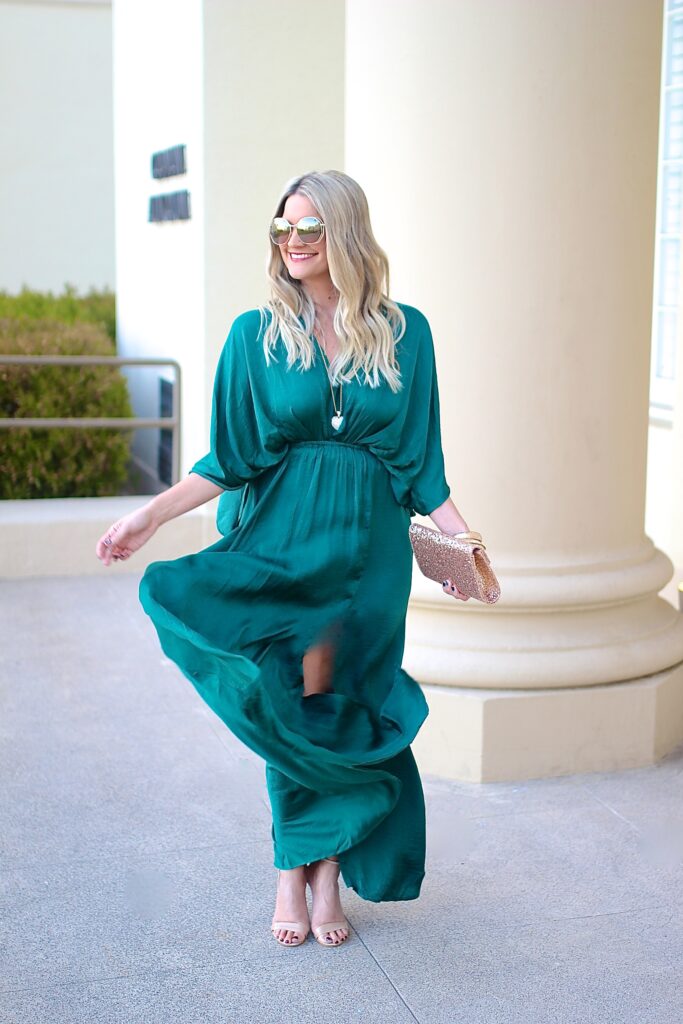 Dress: Impressions Boutique | Clutch: Shein
* * *
IT'S PARTY SEASON!
I don't know about you, but I am ready to get DECKED out this holiday season.
Bring on all the bling, sequins, dramatic draping and more! When I saw this dress I knew it would be the perfect party dress for the holiday season. The fabric is stunning and the maxi silhouette is equal parts comfortable and sophisticated.
I'll be back Monday with the start of my holiday looks (yay!). Until then, have a very Happy Thanksgiving, and enjoy the special time with friends & family – xoxo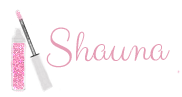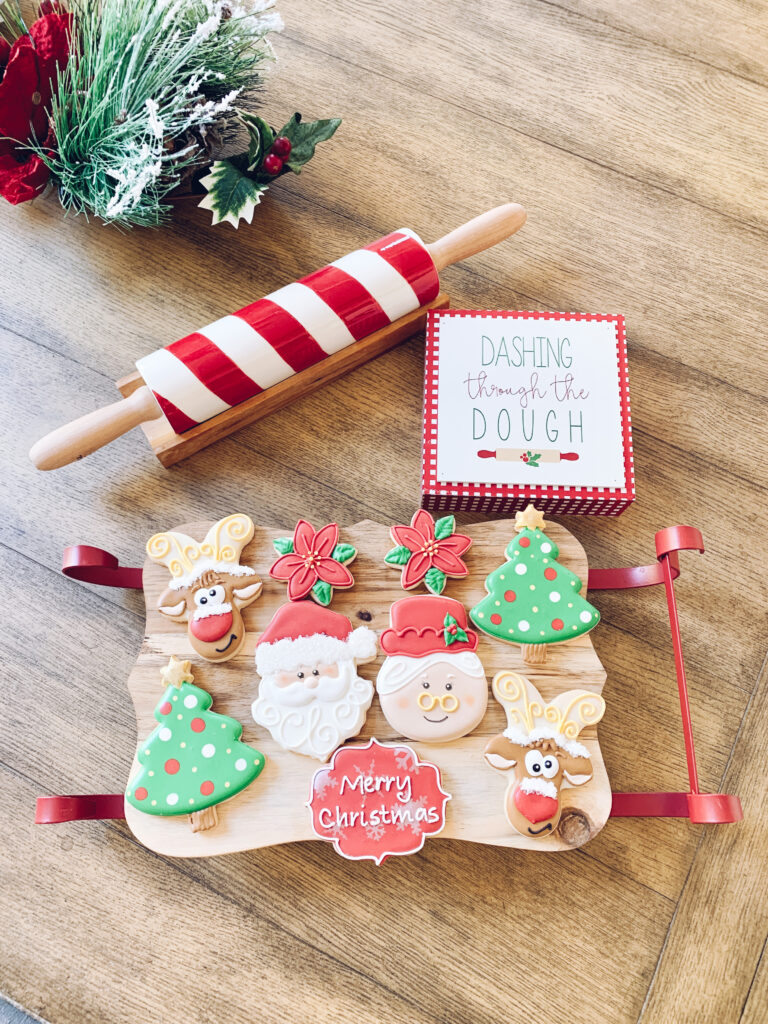 * * *
Cookies are pretty much the best part of Christmas, right?
Whether you're making them for a party, Santa, or just a cozy night by the fireplace, there's always a reason to whip up a batch during the holidays.
Here are a few of my favorite festive recipes.
Enjoy!
♥ Frosted Peppermint Brownie Cookies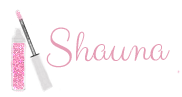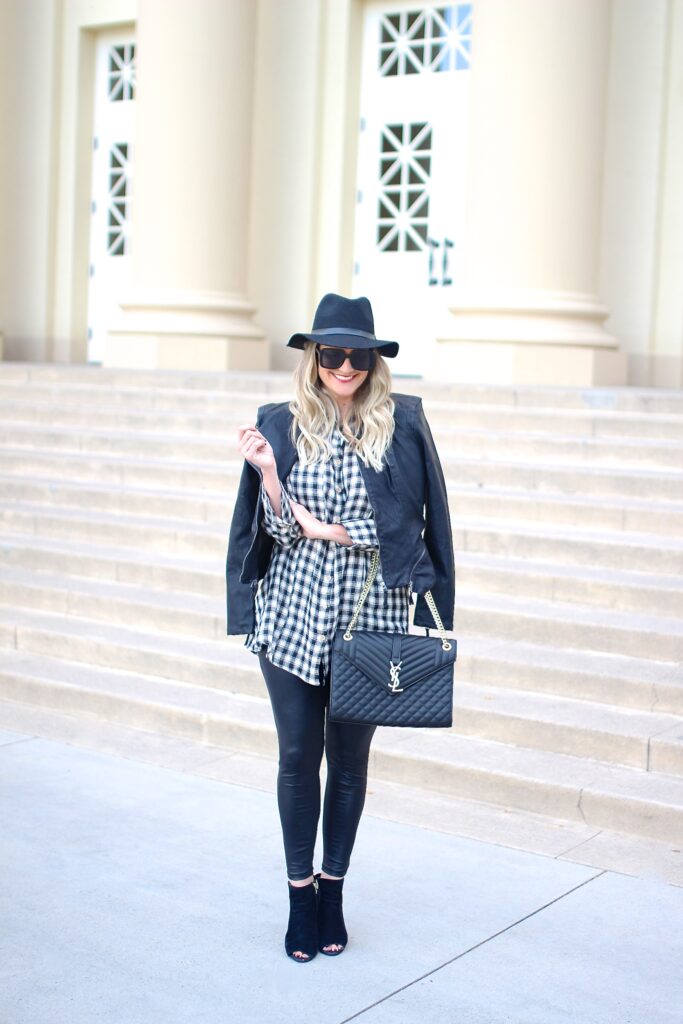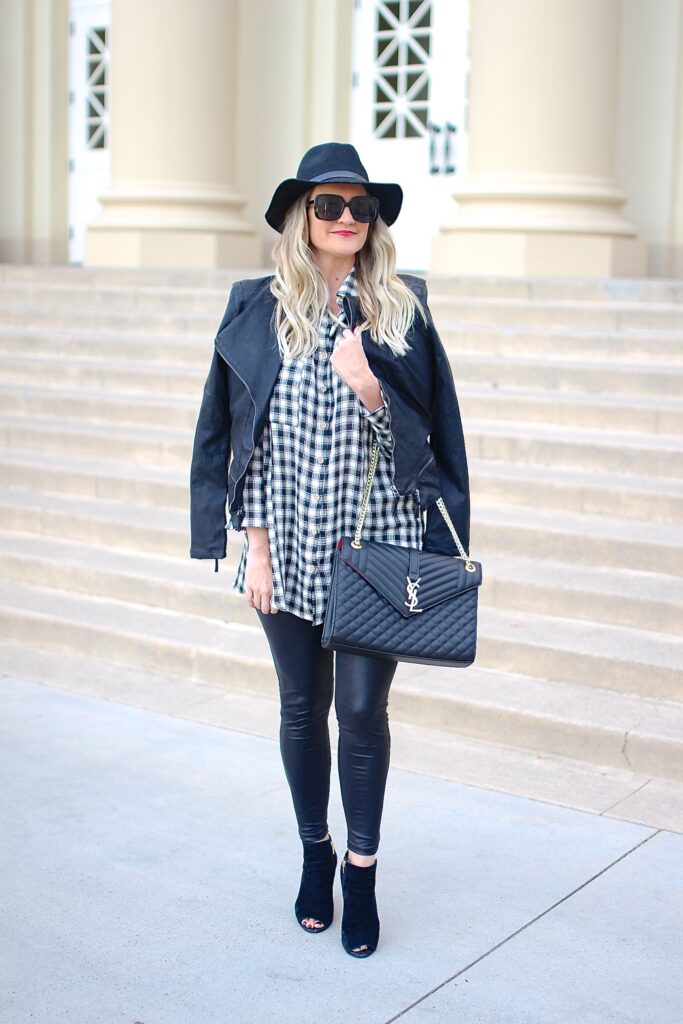 Jacket: BlankNYC | Top: Red Dress Boutique | Leggings: Target | Boots: old | Hat: old | Glasses: Chanel | Bag: YSL
* * *
Coat check √
November is here which means it's officially time to move to my favorite time of year in fashion – outerwear season!
It's no secret that I love to layer. During the colder months of fall and winter, I find myself starting my outfit inspiration with my heaviest pieces and then building my looks around them.
What are your favorite layering pieces? I'd love to hear xo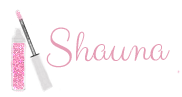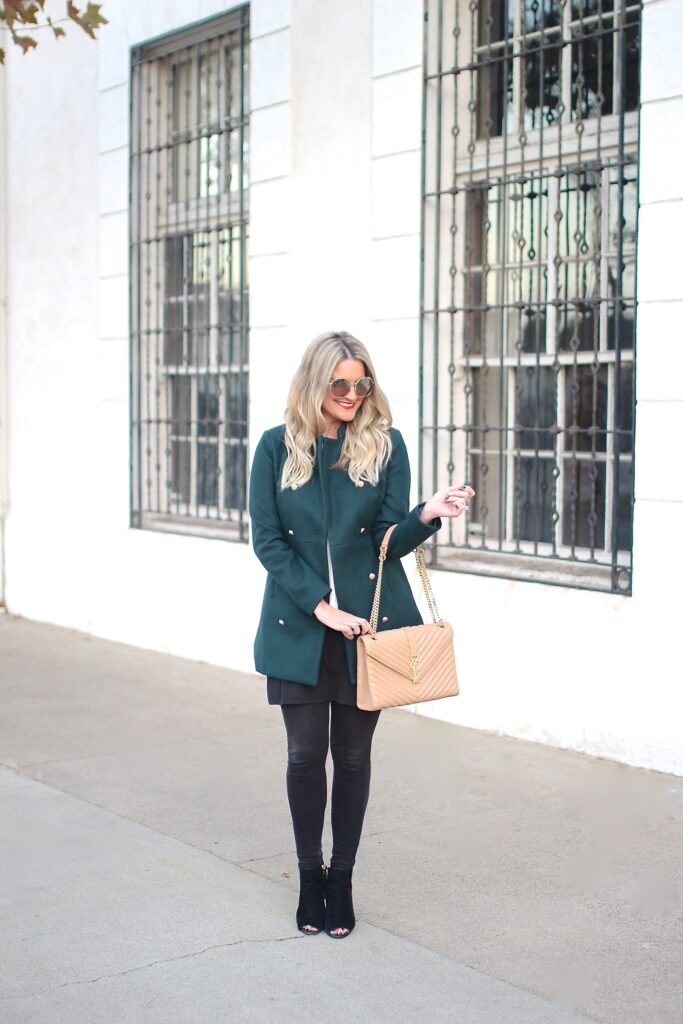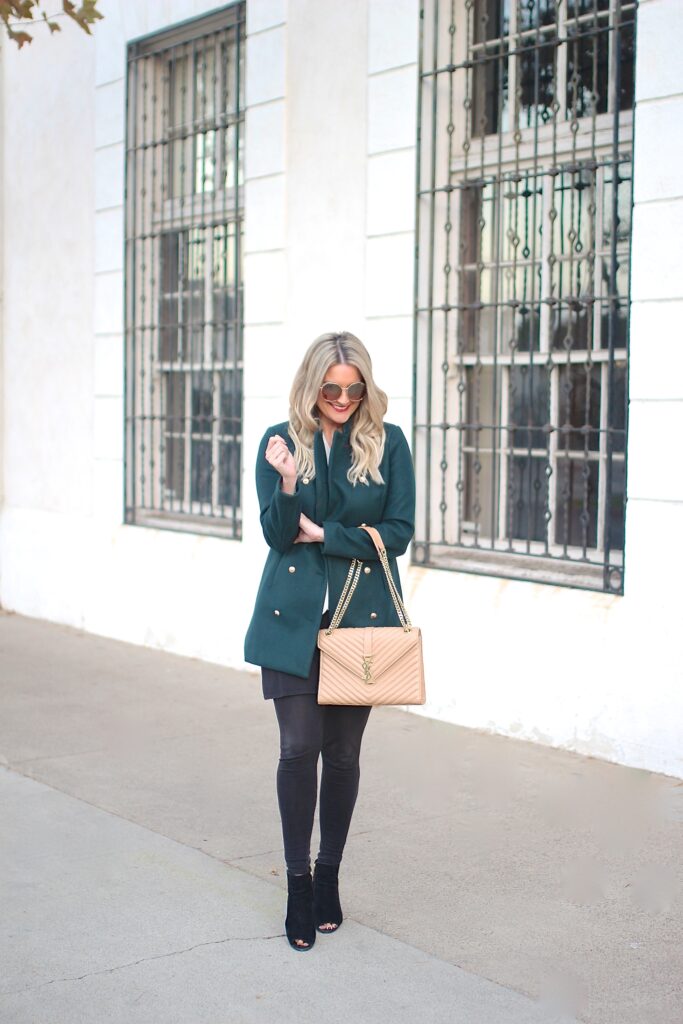 Coat: Mint Julep Boutique | Top: Halogen | Skirted leggings: JC Penny | Glasses: old | Bag: YSL
* * *
Too early for a little holiday green? Never! 😉
Hope you guys have a great weekend! For once we have no plans, and I'm looking forward to hanging at home with the Hubbs & pup. Perfect plans, if you ask me.
XO